The STC Nominating Committee is pleased to announce the final slate of candidates for the 2023 STC election.
The Committee received many nominations this year from members despite a challenging year, and one in which many nominees found it difficult to accept the opportunity due to a number of professional and personal factors. However, throughout this vetted process, and from the applications received, a strong core of candidates was interviewed and put forth for considerations for the upcoming STC Elections.
President
Timothy Esposito will automatically succeed from the office of Vice President.
Vice President (1 candidate for one position; three-year commitment)
Secretary
No elections for secretary this year
Treasurer (two-year term)
Director (4 candidates for two positions; two-year term)
Guiseppe Getto
Jennifer Goode
Sree Pattabiraman
Jamye Sagan
Nominating Committee (3 candidates for two positions; two-year term)
Rachel Houghton
Zohra Mutabanna
Sean Stevenson
Congratulations to the candidates listed above, and thanks to all STC members who expressed interest in running for office. To learn more about the candidates, see below.
For more information about STC's election process, visit our Elections page. Note that the slate was prepared in accordance with the current Society bylaws.
The 2023 STC election is scheduled to open in March. To be eligible to vote, members must have paid their dues by 31 January of the election year. All eligible members will receive an email from a third-party vendor to vote.
Election forums are hosted on the STC Communities Slack workspace. Engage with the candidates by asking them questions and commenting on their responses. Tag each of the candidates so they know you have asked them a question. Use the "@" and their name to tag them.
Board of Directors Candidates
Nominating Committee Candidates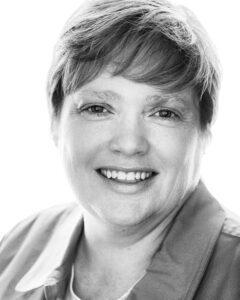 Questions? Ask me in Slack in the Nominating Committee Forum.
I've been a member of several communities. I've participated at both the general membership and leadership level in geographic and virtual communities, and have volunteered to join committees where I have met members from other communities. When I've attended meetings in person, I have often tried to meet at least one new person and introduce them to others. My experience volunteering at the community and Society level means I know technical communicators in varying industries and roles, and not all of them fit so neatly into the title of technical writer.
About the Candidate:
Rachel Houghton is the current chair for the STC Fellows Committee and is an active STC senior member since 2003.
Rachel has led a versatile 24-year career as a technical communicator, which includes being a lone writer, contractor, and an employee in various industries. She is a past Society-level Secretary for STC, past program chair of the STC Summit, competition judge, and book reviewer for the STC journal, Technical Communication.
Rachel was actively involved in the STC Willamette Valley community from 1998 to 2013, holding many positions on the leadership council, including chapter president. From 2013 to 2019, Rachel turned her talents to the STC Arizona chapter, and now counts herself a member of the Arizona, South Central Texas, and North Texas Lone Star communities.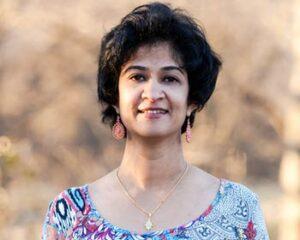 Questions? Ask me in Slack in the Nominating Committee Forum.
When I think of STC, I think of a community, a tribe that I can belong to. STC is on a momentous journey as the field of technical communication evolves into niche specialties. While STC tries to keep pace with this change, it has faced many challenges, including declining membership. Having served at the chapter level, I recognize the impact of leadership on an organization. Our members are seeking leaders who are diverse in their thoughts, challenging the status quo, and willing to forge new paths. I believe serving on the Nominating Committee presents me with the best opportunity to help the committee find leaders who are resourceful, creative, and insightful.
I hope you will support me in this journey with your vote.
About the Candidate:
My name is Zohra Mutabanna, and I am excited to announce my candidacy for a position on the STC Nominating Committee for 2023-2024.
I currently work at Blackbaud as a Senior Technical Writer. I have been involved with technical communication for almost two decades. My partnership with STC began when I was a young student at Northeastern University in Boston, MA. Since then, I have served in many roles that have enriched my career in unfathomable ways.
Currently, I serve as the webmaster for the North Texas Lone Star chapter (NTLSC). I have also served as the treasurer (2016-2018), social media chair (2019-2020), and president (2021).
In 2018 and 2019, I was recognized with the Binion Amerson Leadership Award (BALA). The NTLSC chapter has nominated me for the Distinguished Community Service Award (DCSA) for 2022.
I also run the Inside Tech Comm with Zohra Mutabanna podcast that is in the fourth season. I launched my show in 2021 to spotlight our evolving field and its many intersections.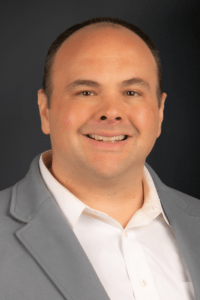 Questions? Ask me in Slack in the Nominating Committee Forum.
I want to give back to STC because it has given me more than I could possibly repay. STC has always been there for me, providing the guidance, encouragement, and education I have so urgently needed.  I am running to be on the nominating committee so I can help persuade longstanding members to seek positions in STC leadership and to find the next generation of technical communicators who can guide STC into its eighth decade.
Every path into technical communication is unique, and mine is no exception. As a person in possession of a Master of Fine Arts, my career prospects were always dubious. But I was lucky enough to find technical editing as a professional launch point, and, more importantly, the Society for Technical Communication. I attended my first Summit in Atlanta in 2012 and was immediately taken under the wing of a number of local leaders of the Washington DC-Baltimore Chapter like Carolyn Klinger, Viqui Dill, and Ugur Akinci. They mentored me and encouraged me to take positions of responsibility in the local chapter. Over the ensuing five years I served as Vice President, President, and the appropriately named Immediate Past President. I continue to be active in the local chapter where I serve as the unofficial subject matter expert in Requests for Proposal (RFPs) and Business Development (BD). While business development is a different world from technical editing where I started, I have always considered myself a technical communicator first and credit this ability with what success I have achieved. I say that there are two kinds of technical communicators – those who have worked in BD and those who will. STC serves a broad range of disciplines and the nominating committee should draw from diverse sources to find the talent STC requires to ensure that technical communication remains the vital, critical field it has always been.
About the Candidate:
Sean Stevenson, former President of the Washington, DC-Baltimore chapter of STC, is a technical communicator working in business development. He is an Associate Fellow of STC and a recipient of the Distinguished Chapter Service award from STC's  Washington DC-Baltimore chapter. He started as a creative writer who taught writing on the side, and eventually realized he needed a more robust career. In 2008, he took a job at Northrop Grumman in Maryland as a Technical Editor. Over time, he found his way into business development and in 2013 took a job as a Proposal Manager at EMCOR Government Services in Arlington, VA. Subsequently he joined Engility (now SAIC) as a Proposal Manager and is now a Capture Manager in the National Intelligence Community division of SAIC. Sean has an MFA in playwriting from the Actors Studio Drama School and a B.A. in Humanities from the University of Chicago. He wants to teach both English as a Second Language and yoga again, but it is hard to find the time.