Speakers
Start
April 15, 2020 - 1:00 PM
End
April 15, 2020 - 2:00 PM
Anticipating the Reader's Response: Straightforward Communication with Kindness
As technical communicators, we have to deliver messages that range anywhere from good news to bad news to persuasive calls-to-action. Our readers are real people, who appreciate a direct voice and clarity, but they also appreciate cordiality. Thus, composing these messages can be challenging, as there's much a writer has to negotiate in a rather limited space. How, then, do we maintain objectivity while building goodwill with our audience?
This webinar will focus on the following skills:
Assess the reader's likely reaction to your message
Plan direct, orderly, and favorable answers to inquiries
Write negative announcements that maintain goodwill
Develop skillful persuasive requests that use convincing reasoning and request action
ABOUT THE PRESENTER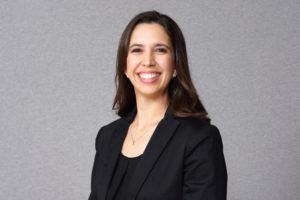 Elise Green, a trained compositionist and rhetorician, has served as a Lecturer of English at Longwood University since 2014, where she is also the Director of First-Year Composition. She has taught courses in basic, first-year, and advanced composition, visual rhetoric and document design, and professional writing theory and practice. Professor Green regularly facilitates workshops and presents at national and regional conferences, such as the Conference on College Composition and Communication, Virginia Association of Teachers of English Conference, and Longwood's annual Summer Literacy Institute. She specializes in composition pedagogy and has served as a consultant for k-12, disciplinary, and professional writing contexts.
Frequently Asked Questions
When do education events take place?
Webinars are held every Wednesday afternoon from 2-3 PM EDT/EST (GMT-4/5).
A majority of online courses are held Tuesdays-Thursdays between 10:00 AM-1:00 PM EDT/EST (GMT-4/5), as to not conflict with webinar times.
When will I receive the GoTo Webinar/GoTo Meeting instructions for an event?
Registered attendees will receive the GoTo Webinar instructions three (3) hours before the webinar begins.
Registered attendees will receive the GoTo Meeting instructions one (1) day before the online course begins.
To participate in a webinar and an online course, you must be able to access GoTo Webinar or GoTo Meeting, STC's online meeting space. Check system requirements for GoTo Webinar and GoTo Meeting prior to joining. GoTo Webinar and GoTo Meeting are a standard web seminar tool (no separate download required) and all you need is a reliable Internet connection and phone line, or a computer with VoIP capabilities.
I registered for an online course, what are my next steps?
Once you register for an online course, you will receive a confirmation receipt that day. A majority of our online courses uses Moodle, STC's course management site, which attendees will receive the login instructions two (2) days before the course begins.
If you cannot access Adobe Connect and/or Moodle (as needed), then you will not be able to successfully complete an online course.
I registered for a webinar, but will be unable to attend. Will a recording be available?
If a registered attendee is unable to attend a webinar that day, they will receive an email with a link to the recording, and an evaluation link along with the PDF of the presentation.
I registered for a webinar and/or an online course, but cannot attend at that time. Will I receive a refund?
If a registered attendee is unable to attend a webinar and/or an online course, the cost is transferable to a future event, but is not refundable. Online registration closes one-two business days before the education event begins.
I want to take a specific course that isn't listed online. Will it be offered in the future?
STC rotates its courses every year as we try to offer the most popular ones within the first half of the year. Online courses are subject to change or are offered more than once per quarter. If a course is not listed, STC will offer it again in the following year.
Have an Education Question? Contact Us!
MORE DETAIL