Speakers

Learning Technology Specialist at University of Toronto School of Continuing Studies
Start
March 13, 2020 - 1:00 PM
End
March 13, 2020 - 2:00 PM
SME Management: How to Work With Subject Matter Experts
As instructional designers and content writers, we often get the unique opportunity to get exposed to volumes of knowledge in raw format from the most diverse areas. This knowledge is passed to us by Subject Matter Experts (SMEs) that might not have the competence to describe it, format it, and transmit it in a way that others can understand and more importantly, apply it to solve problems and challenges in their lives. In that sense, we help bridge the gap in knowledge management: from tacit knowledge to explicit knowledge.
Such an admirable job comes with a caveat. SMEs might have limited time to work with us, or perhaps is not willing to do it. Sometimes they are just not the best expert to work with us. How can we work with them and achieve our goals under these conditions?
This webinar will guide you to:
Identify levels of competence on SMEs
Describe specific challenges in SME management
Apply strategies to overcome such challenges
About the Presenter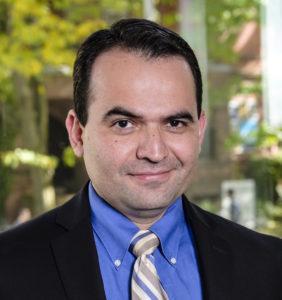 Juan Carlos Mavo has always been interested in Instructional Design Systems, a concept he has extensively explored as a Professor, Researcher, Corporate Trainer, eLearning Developer, and Learning Technology consultant. Originally from Venezuela, he put forward the idea of offering undergraduate students with a framework that would allow them to pursue education through the Internet, which helped start an Online Distance Education Unit almost 20 years ago when no one else was speaking about it. He has worked in the online education and eLearning realms since then, offering his expertise and guidance to individuals and organizations in search of new approaches and efficiencies in these fields.  Building his career in roles both in academia and the corporate world, he became a Learning Architect and upon moving to Canada in 2012 he has been deeply interested in the analysis of the intersection between Learning & Development and Continuing Education.
Juan has talked about his experience in conferences sponsored by prestigious organizations like the Association for Talent Development (ATD), the University Professional and Continuing Education Association (UPCEA), and the Canadian Association for University Continuing Education (CAUCE).
Frequently Asked Questions
When do education events take place?
Webinars are held every Wednesday afternoon from 2-3 PM EDT/EST (GMT-4/5).
A majority of online courses are held Tuesdays-Thursdays between 10:00 AM-1:00 PM EDT/EST (GMT-4/5), as to not conflict with webinar times.
When will I receive the GoTo Webinar/GoTo Meeting instructions for an event?
Registered attendees will receive the GoTo Webinar instructions three (3) hours before the webinar begins.
Registered attendees will receive the GoTo Meeting instructions one (1) day before the online course begins.
To participate in a webinar and an online course, you must be able to access GoTo Webinar or GoTo Meeting, STC's online meeting space. Check system requirements for GoTo Webinar and GoTo Meeting prior to joining. GoTo Webinar and GoTo Meeting are a standard web seminar tool (no separate download required) and all you need is a reliable Internet connection and phone line, or a computer with VoIP capabilities.
I registered for an online course, what are my next steps?
Once you register for an online course, you will receive a confirmation receipt that day. A majority of our online courses uses Moodle, STC's course management site, which attendees will receive the login instructions two (2) days before the course begins.
If you cannot access Adobe Connect and/or Moodle (as needed), then you will not be able to successfully complete an online course.
I registered for a webinar, but will be unable to attend. Will a recording be available?
If a registered attendee is unable to attend a webinar that day, they will receive an email with a link to the recording, and an evaluation link along with the PDF of the presentation.
I registered for a webinar and/or an online course, but cannot attend at that time. Will I receive a refund?
If a registered attendee is unable to attend a webinar and/or an online course, the cost is transferable to a future event, but is not refundable. Online registration closes one-two business days before the education event begins.
I want to take a specific course that isn't listed online. Will it be offered in the future?
STC rotates its courses every year as we try to offer the most popular ones within the first half of the year. Online courses are subject to change or are offered more than once per quarter. If a course is not listed, STC will offer it again in the following year.
Have an Education Question? Contact Us!
MORE DETAIL