Speakers
Start
June 10, 2020 - 1:00 PM
End
June 10, 2020 - 2:00 PM
Introduction to Social Media for Technical Communication
Social media and social search platforms provide engagement opportunities to illuminate customer pain points, inform customer preferences, and opportunities to receive real-time feedback. Many companies have focused on social platforms as marketing tools. Technical communicators with the ability to adopt social media into the planning, creation, and review phase of content planning have found it to be an invaluable resource.
Find out how to identify the best social platform for your content. Learn the best time and frequency for direct engagement to inform and update technical documentation. Identify current and future visual communication assets to incorporate that provide clear effective answers for users engaging with your company on social media and social search platforms.
ABOUT THE PRESENTER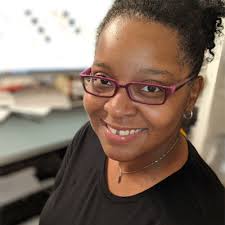 Shawneda Crout is a self-employed technical communicator. She has over twenty years of direct customer support experience. Crout has launched social media communications programs across multiple industries ranging from a family-owned crane and hoist manufacturer to a faith-based nonprofit. Her passion for words grew from publishing fiction novels to earning a Master of Arts in English, Technical Communication. When she's not teaching people the power of social media beyond marketing you can find her doing low impact exercises with her daughter or gaming.
Frequently Asked Questions
When do education events take place?
Webinars are held every Wednesday afternoon from 2-3 PM EDT/EST (GMT-4/5).
A majority of online courses are held Tuesdays-Thursdays between 10:00 AM-1:00 PM EDT/EST (GMT-4/5), as to not conflict with webinar times.
When will I receive the GoTo Webinar/GoTo Meeting instructions for an event?
Registered attendees will receive the GoTo Webinar instructions three (3) hours before the webinar begins.
Registered attendees will receive the GoTo Meeting instructions one (1) day before the online course begins.
To participate in a webinar and an online course, you must be able to access GoTo Webinar or GoTo Meeting, STC's online meeting space. Check system requirements for GoTo Webinar and GoTo Meeting prior to joining. GoTo Webinar and GoTo Meeting are a standard web seminar tool (no separate download required) and all you need is a reliable Internet connection and phone line, or a computer with VoIP capabilities.
I registered for an online course, what are my next steps?
Once you register for an online course, you will receive a confirmation receipt that day. A majority of our online courses uses Moodle, STC's course management site, which attendees will receive the login instructions two (2) days before the course begins.
If you cannot access Adobe Connect and/or Moodle (as needed), then you will not be able to successfully complete an online course.
I registered for a webinar, but will be unable to attend. Will a recording be available?
If a registered attendee is unable to attend a webinar that day, they will receive an email with a link to the recording, and an evaluation link along with the PDF of the presentation.
I registered for a webinar and/or an online course, but cannot attend at that time. Will I receive a refund?
If a registered attendee is unable to attend a webinar and/or an online course, the cost is transferable to a future event, but is not refundable. Online registration closes one-two business days before the education event begins.
I want to take a specific course that isn't listed online. Will it be offered in the future?
STC rotates its courses every year as we try to offer the most popular ones within the first half of the year. Online courses are subject to change or are offered more than once per quarter. If a course is not listed, STC will offer it again in the following year.
Have an Education Question? Contact Us!
MORE DETAIL