Start
June 17, 2020 - 12:00 PM
End
June 17, 2020 - 1:00 PM
Technical Knowledge: Rethinking Tech Comm Teams
In a product setting, technical communication exists for one reason: to enable users to accomplish their goals with the product. To successfully accomplish this goal, we need to break down the traditional organizational silos of Documentation, Training, Product and Support, and move to conversation to a higher level: one of Technical Knowledge.
With Technical Knowledge as the focus, each of these areas is empowered and equipped to think about the problem from a unique perspective and to collaboratively – and proactively – come up with the best solution for the user from the early product design stages.
Join this webinar to learn more about one team's journey in rethinking Technical Communication teams. Listen to the stories and lessons learned during that process to understand how you can rethink your own Technical Communication work to elevate the conversation and the impact of what we do.
---
ABOUT THE PRESENTER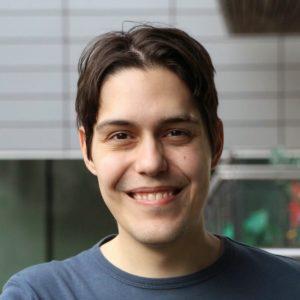 Paulo Tavares graduated in Computer Sciences and joined OutSystems in 2004 as a Software Engineer and employee #27. A jack of all trades by nature, he's done almost everything at OutSystems – except for Sales – and currently leads the new Technical Knowledge group, focused on solving the way people learn and use OutSystems. He holds an MBA in Management and worked at Google from 2011 to 2017, where he led technical and operations teams and managed large cross-functional Programs. In his spare time he enjoys tinkering with the Raspberry Pi, teaching his kids to appreciate video games from the 80s and 90s, as well as playing board games with his wife.
Frequently Asked Questions
When do education events take place?
Webinars are held every Wednesday afternoon from 2-3 PM EDT/EST (GMT-4/5).
A majority of online courses are held Tuesdays-Thursdays between 10:00 AM-1:00 PM EDT/EST (GMT-4/5), as to not conflict with webinar times.
When will I receive the GoTo Webinar/GoTo Meeting instructions for an event?
Registered attendees will receive the GoTo Webinar instructions three (3) hours before the webinar begins.
Registered attendees will receive the GoTo Meeting instructions one (1) day before the online course begins.
To participate in a webinar and an online course, you must be able to access GoTo Webinar or GoTo Meeting, STC's online meeting space. Check system requirements for GoTo Webinar and GoTo Meeting prior to joining. GoTo Webinar and GoTo Meeting are a standard web seminar tool (no separate download required) and all you need is a reliable Internet connection and phone line, or a computer with VoIP capabilities.
I registered for an online course, what are my next steps?
Once you register for an online course, you will receive a confirmation receipt that day. A majority of our online courses uses Moodle, STC's course management site, which attendees will receive the login instructions two (2) days before the course begins.
If you cannot access Adobe Connect and/or Moodle (as needed), then you will not be able to successfully complete an online course.
I registered for a webinar, but will be unable to attend. Will a recording be available?
If a registered attendee is unable to attend a webinar that day, they will receive an email with a link to the recording, and an evaluation link along with the PDF of the presentation.
I registered for a webinar and/or an online course, but cannot attend at that time. Will I receive a refund?
If a registered attendee is unable to attend a webinar and/or an online course, the cost is transferable to a future event, but is not refundable. Online registration closes one-two business days before the education event begins.
I want to take a specific course that isn't listed online. Will it be offered in the future?
STC rotates its courses every year as we try to offer the most popular ones within the first half of the year. Online courses are subject to change or are offered more than once per quarter. If a course is not listed, STC will offer it again in the following year.
Have an Education Question? Contact Us!
MORE DETAIL