Start
May 6, 2020 - 1:00 PM
End
May 6, 2020 - 2:00 PM
The Unified Content Repository: How to Break Down Silos and Unify the Content Management and Delivery Experience
Managing content across multiple systems is a headache. The more content, the more systems, the bigger the headache.
At Ingeniux, we've experienced this first-hand with a number of our clients – and we know what you can do about it. The goal is relatively simple: Unify the content library in a single application and deliver that content wherever necessary. But, you also need a solution that can support multiple authors, enable content reuse, provide metadata, integrate with third-party applications, and more.
Sound impossible? We're here to show you that it's not.
A Unified Content Repository is a solution that can manage content across the company and provides powerful content delivery and personalization functionality.
In this webinar, we'll demonstrate how to break down silos and unify the content management and delivery experience with a Unified Content Repository that meets today's complex content needs.
ABOUT THE PRESENTER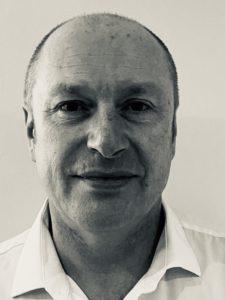 Andrew Douglas is a Regional Sales Director for Ingeniux. His role focuses on promoting the unique capabilities that Ingeniux Unified Portals and Intelligent Content Publishing delivers to clients. Andrew has been in Sales for over 20 years and believes in a consultative approach to sales. Andrew has continually been involved in delivering next generation technology solutions to clients. Previous work included the promotion of the first hosted e-commerce solution in Europe. Andrews passions include music and dance. He lives in Ontario with his two daughters.
Frequently Asked Questions
When do education events take place?
Webinars are held every Wednesday afternoon from 2-3 PM EDT/EST (GMT-4/5).
A majority of online courses are held Tuesdays-Thursdays between 10:00 AM-1:00 PM EDT/EST (GMT-4/5), as to not conflict with webinar times.
When will I receive the GoTo Webinar/GoTo Meeting instructions for an event?
Registered attendees will receive the GoTo Webinar instructions three (3) hours before the webinar begins.
Registered attendees will receive the GoTo Meeting instructions one (1) day before the online course begins.
To participate in a webinar and an online course, you must be able to access GoTo Webinar or GoTo Meeting, STC's online meeting space. Check system requirements for GoTo Webinar and GoTo Meeting prior to joining. GoTo Webinar and GoTo Meeting are a standard web seminar tool (no separate download required) and all you need is a reliable Internet connection and phone line, or a computer with VoIP capabilities.
I registered for an online course, what are my next steps?
Once you register for an online course, you will receive a confirmation receipt that day. A majority of our online courses uses Moodle, STC's course management site, which attendees will receive the login instructions two (2) days before the course begins.
If you cannot access Adobe Connect and/or Moodle (as needed), then you will not be able to successfully complete an online course.
I registered for a webinar, but will be unable to attend. Will a recording be available?
If a registered attendee is unable to attend a webinar that day, they will receive an email with a link to the recording, and an evaluation link along with the PDF of the presentation.
I registered for a webinar and/or an online course, but cannot attend at that time. Will I receive a refund?
If a registered attendee is unable to attend a webinar and/or an online course, the cost is transferable to a future event, but is not refundable. Online registration closes one-two business days before the education event begins.
I want to take a specific course that isn't listed online. Will it be offered in the future?
STC rotates its courses every year as we try to offer the most popular ones within the first half of the year. Online courses are subject to change or are offered more than once per quarter. If a course is not listed, STC will offer it again in the following year.
Have an Education Question? Contact Us!
MORE DETAIL