By Paul Mueller | Fellow
One of the greatest strengths of STC and the technical communication industry is the sharing of ideas and practices between colleagues. Many of us identify with industry leaders who have made an impact on how we approach our craft.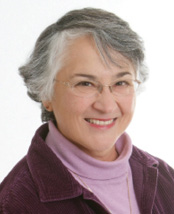 JoAnn Hackos' book,
Managing Your Documentation Projects
, helped me as I moved into a management role in the mid-1990s. I recently learned that JoAnn is retiring and I contacted her to talk about her technical communication journey.
JoAnn is a leader who contributed to our careers in many ways, including books and conference presentations. She started teaching Technical Writing and Literature at the Colorado School of Mines in 1977. JoAnn also helped design the programs at the University of Colorado at Boulder and the University of California Santa Cruz extension program in Silicon Valley.
When her friend became the CEO of a medical software company, JoAnn founded Comtech and helped design task-oriented documentation, a relatively new approach at the time. JoAnn continued contributing to our industry through STC, the DITA Founders wCommittee in OASIS, and activities with ISO. She served as STC President from 1992–1993, and in many other roles through the years. Today, she travels the world helping organizations manage their information and making the business case to senior management about the value of content.
I asked JoAnn who had made the biggest impact on her approach to technical communication. "There are too many to name them all," she said. "John Carroll was a big influence with Minimalism, and John Brockmann with his work on scientific literature. Ginny Redish, who wrote User and Task Analysis for Interface Design with me, and of course Bill Horton and Karen Schriver."
When I asked JoAnn about her accomplishments, she immediately mentioned the joy she had teaching and helping to design technical communication programs. She also helped to start the Center for Information-Development Management, which recently celebrated its 18th anniversary. "It's about bringing people and ideas together." She is also proud that the books she wrote have helped so many of us.
So, what's next for JoAnn? She is transferring Comtech to Dawn Stevens, who has been with the company since the early 1980s. She is also looking forward to having more time to travel and go birding, a longtime passion of hers, and finding time to play piano and harpsichord again.
I remember watching JoAnn and several others share their experiences during a panel discussion at an STC conference. During that session, I learned how multiple perspectives and ideas come together to produce a better solution. As JoAnn says, "These are exciting times for technical communicators as we stop writing documentation and focus on working for the customer. Sharing information is critical for customer success and we have many new ways to share that information." Thank you, JoAnn, for sharing your ideas and I hope you enjoy your new adventures while traveling, birdwatching, and making music.
Paul Mueller is the President of UserAid and a past STC Summit Chair and Board member.