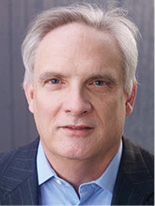 What role does personality type or temperament play for technical communicators? Do introverted and extroverted technical communicators approach their work in different ways? We've seen an explosion of books and articles about introverts in the past five years. How might these discussions of introversion and extroversion and types and temperaments play out in technical communication?
I approached Intercom Editor Liz Pohland about authoring an article on personality and technical communication, planning on expanding my 2016 Summit presentation, An Introvert's Journey to Leadership (http://benwoelk.com/introverts-journey-leadership), into an article of interest to both introverted and extroverted readers. Liz agreed to the article, but asked if I'd be interested in guest editing an issue devoted to the subject and questions raised when considering personality, temperament, and technical communication. The answer was a resounding YES!
My challenge was to identify articles and authors. Although I'd had many follow-up discussions with attendees of my Summit session, and had discussed my introversion and my approach to leadership a number of times, I wanted to ensure that we were presenting a balanced, non-introvert-centric view of the importance of personality and temperament. Although most of the authors are introverts, I think you'll find that we've accomplished that task and provided helpful information as well.
One of the most exciting aspects of this issue is the inclusion of Janine Rowe's article, "The Intersection of ASD and Technical Communication." Janine is a colleague at the Rochester Institute of Technology who works with students on the Autism Spectrum. Inspired by the work of Kimberly Elmore on technical communication and ASD (Autism Spectrum Disorder), we decided that it would be valuable to share the perspectives of two technical communicators with ASD and how ASD informs their professional life and work. Thank you to Danielle Villegas and Myles Cryer for their insights as technical communicators with ASD.
Kelsey Loftin, "Broke and Busy: An Alternative to Traditional Persona Modeling Using Keirsey Temperament Theory," has posed an alternative to the often costly and time-consuming work needed to construct ethnographic personas for UX and technical communication. She's provided an exploratory framework for using Keirsey Temperament Theory as a cost-effective and timely method to create personas and shares an interesting example and great insights.
Andrea Wenger, co-author of "An Introduction to Type" and author of "Personality and Project Management," discusses the applicability of MBTI typing to project management, debating appropriate management styles and potential sources of conflict. Andrea has been leveraging personality typing in her work as a technical communicator and as a novelist for several years.
Stephanie Whitlow, an extrovert, has written a whimsically entitled article, "How to Spot an Extroverted Technical Writer and Other Mythological Creatures," discussing her keen interest in MBTI and the insights that's brought her in relating to co-workers of different personality types (and understanding her own tendencies and preferences).
Alisa Bonsignore, "Introverted Entrepreneurship: Embracing Your Introvert Skills," discusses her career development from the "tall quiet one" to a successful entrepreneur. She reveals how she's developed favorable client relationships, as an introvert, and the advantages of understanding her personality type.
Christine Christiansen, "Applying Temperaments When Managing a Team," discusses how she's using the concepts from MBTI and Keirsey to glean new insights for her management role. Christine was a first-time attendee at the 2016 Summit and we connected shortly afterwards.
I think you will enjoy this issue. We're exploring topics a bit off the beaten path, but relevant to your professional and personal lives. I recognize that there's disagreement about the validity of personality typing, but the contributors to this issue of Intercom have found that understanding type and temperament is useful in their work, both in teams and with clients.
—Ben Woelk
Ben.woelk@gmail.com
@benwoelk
https://www.linkedin.com/in/benwoelk