By Alan Houser | STC Fellow
Nearly every technical communication project requires research. Technical communicators must define research questions to be addressed. Technical communicators must acquire accurate information, vet information sources, and properly cite sources. Furthermore, technical communicators must develop content in appropriate genres­­—categories or types of documents—according to expected patterns for each genre.
The CPTC Foundation core competency of Content Development covers the tasks, methods, approaches, and practices of:
Choosing an appropriate technical genre for a rhetorical situation
Following an appropriate pattern, as expected by the reader, for each technical genre
Conducting research for content development, particularly:

Defining research subjects
Formulating research questions
Developing a research methodology
Identifying appropriate sources
Appraising sources and evidence
Properly citing sources
Technical Communication Genres
Readers don't like surprises in technical documents. Documents should follow consistent, expected patterns of organization. A reader of an instruction manual expects certain types of information, as does the reader of a proposal or an activity report.
Holders of the CPTC Foundation certification must understand the major technical communication genres and their organizational patterns. Richard Johnson-Sheehan divides technical communication genres into six categories of documents:
Letters, Memos, and Email
Technical Descriptions and Specifications—including patents, specifications, field notes, and observations
Instructions and Documentation—including process specifications, workplace procedures, and protocols
Proposals
Activity Reports—including progress reports, white papers and briefings, incident reports, progress reports, and laboratory reports
Analytical Reports—including research reports, completion reports, recommendation reports, and feasibility reports
Each genre meets a rhetorical purpose, and follows a specific organizational pattern. For example, an analytical report typically includes, in order: Introduction, Methods, Research, and Discussion. You may see the mnemonic IMRaD used to refer to this pattern.
The Research Process
Johnson-Sheehan defines the research process as follows:
Define the research subject
Formulate research questions
Develop a research methodology
Collect evidence through sources
Triangulate your sources—ensure that your supporting evidence includes print, electronic, and empirical sources
Take careful notes
Appraise your evidence
Revise, accept, or abandon your hypothesis
Assessing the Quality of Information Sources
Technical communicators must choose information sources and vet their quality and accuracy. Johnson-Sheehan provides several tips for collecting and assessing information sources. For example:
Consider whether your sources are reliable, and how they may be biased. All sources of information likely have some bias.
For scientific sources, check a recent published literature review. A literature review traces research on a subject, and is valuable for assessing whether a particular source is timely and aligns with other research of the period.
These and other techniques can help to ensure that your research is based on valid, balanced prior research.
Citing Sources
Properly citing information is a matter of ethics and law. In this age of easy electronic sharing of information, technical communicators must pay special attention to and abide by the laws of copyright and trademark in countries where our information is published.
Copyright gives the copyright holder an exclusive right to reproduce, publish, or sell a literary, musical, or artistic work. One can cite copyrighted work, but one cannot reproduce copyrighted work, except in narrow circumstances (generally for personal use or commentary) without the permission of the copyright holder.
Trademarks are symbols, words, or phrases that have been registered by the trademark owner for a particular use. When using a trademarked term, a technical communicator should credit the trademark owner, and always respect the wishes of the trademark owner in how the trademark is used.
References
Johnson-Sheehan, R. 2015. Technical Communication Today, 5th ed. Boston: Pearson.
Certified Professional Technical Communicator (CPTC) Study Guide, Society for Technical Communication, see https://www.stc.org/certification/ for current URL.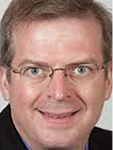 ALAN HOUSER is president of Group Wellesley, Inc., a Pittsburgh, PA-based company that provides authoring, content management, and workflow services to technology-oriented businesses, and training to technical communicators in technologies and best practices. Alan is a distinguished consultant and trainer in the fields of XML technologies, authoring and publishing tools, and technical communication best practices. Alan is an STC Fellow, Past Society President, member of the OASIS DITA Technical Committee and Lightweight DITA Subcommittee, and an authorized CPTC trainer.
Group Wellesley, Inc. is pleased to provide public, online, and private CPTC Exam Preparation trainings. See www.groupwellesley.com/cptc for our current schedule, or contact Alan at arh@groupwellesley.com.