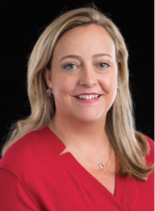 July/August Intercom focuses on technical editing. My deep appreciation goes to Adobe for sponsoring this issue and to Li-At Rathbun and Shonell Bacon who helped solicit and edit much of the content. The authors, many of whom are members of STC's tech Editing SIG, have written six articles that discuss many different roles editors play, including "mechanics, mentors, and, mediators." As Bailey S. Cundiff proposes in her article, "Interrogating Common Roles of Technical Editors," it's best not to fight the roles, but to investigate how the metaphorical roles shape understandings of technical editing. She recommends four ways technical communicators can advocate for editors in practice.
In Sherri Leah Henkins's "My Top Three Editor Roles," we learn about the roles of peer reviewer, proofreader, and user experience editor. For each role, Sherri describes what it is, how she performs the role, and provides case studies from her own experience as an editor.
Jamie Gillenwater's article "How Complex Is Editing for Plain Language?" explains the main principles for an editor to evaluate documents for plain language—audience, emphasis, clarity, conciseness, active voice—and how to use Microsoft Word's spelling and grammar checker to automate plain language editing.
From his 30-year experience as an editor, Geoff Hart provides examples of just how easy it is to save time by investing time. He recommends using shortcuts, typing less, and finding motivation against such problems as software fatigue, writer's block, and stress. Geoff has also contributed a Witful Thinking article for this issue about the buzzword "content."
From a content marketing perspective, Danielle L. Karr has written an article on writing subject lines that won't end up in the audience's junk folder. She endorses some unique strategies in digital writing to build greater success with online communicating.
Richard Rabil Jr. has contributed an article on archiving wiki content in Confluence. He explain the challenges with archiving and offers both automated and manual solutions from his own experience with the tool.
This issue also includes a column by Ray Gallon on Information 4.0 and standards, as well as a Witful Thinking piece by Goeff Hart on the buzzword "content."
A reminder that the 2018 membership opens on 1 September and this is STC's 65th Anniversary! Stay tuned for special anniversary rates on membership and the Summit to be announced in September. And as always, please email me with your article ideas and feedback.