By Scott Abel | STC Associate Fellow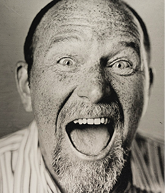 In the digital age, change happens quickly. This column features interviews with the movers and shakers—the folks behind new ideas, standards, methods, products, and amazing technologies that are changing the way we live and interact in our modern world. Got questions, suggestions, or feedback? Email them to scottabel@mac.com.
Each year, my firm, The Content Wrangler, surveys technical writers around the globe to identify the top issues impacting the creation, management, translation, and delivery of technical content. Our 2019 Technical Communication Industry Benchmarking Survey aims to spot the trends, tools, standards, and technologies in use in modern technical publications departments today. The findings should prove useful to practitioners, managers, vendors, educators, students, and employers.
Traditionally, information products created by technical communicators were consumed by customers after purchasing a product or service. Deliverables like end-user documentation; assembly, disassembly, maintenance, and repair instructions; and online help were often provided to customers only after they purchased a product or service.
Increasingly, 2018 was a year of discovery. More than three-quarters of technical communication teams realize that prospective buyers often seek out—and value highly—technical information, making it an essential ingredient in almost every type of business transaction. Seventy-eight percent of respondents say they recognize the role technical content plays in the conversion of prospects into customers; up from fifty-one percent in 2016.
About the Survey and its Participants
This article provides a high-level snapshot of the current state of the technical communication industry. It summarizes what we learned from survey data submitted online by 600+ professional communicators, more than half of whom are veteran technical writers, having worked in the field for 15 years or more. The respondents belong to teams of all sizes and configurations—40 percent work in a department with 10 or fewer co-workers, while 15 percent work on teams with 50 or more.
They are an optimistic and well-supported bunch, the majority (63 percent) of which say they are "super excited" by the future impact of advanced technologies on the way they live and work. Fifty-one percent have a favorable view of their workplace and say they believe their leaders value the contributions they make to the company.
They're a unilingual group, for the most part, with 61 percent fluent in only one language. Thirty-nine percent of respondents claim to be articulate in two or more languages. Interestingly, despite a lack of multilingualism, the organizations for which they work are often multinational (78 percent) and translate the content they produce into a variety of foreign languages (1–5, 21 percent; 6–10, 34 percent; 11–24, 18 percent; 25+, 11 percent).
Challenges Ahead: The Need for Continuing Education
No matter what problems they claim to face, 70 percent of technical communication team managers cite the need for continuing education as a critical factor in their future success. Tech comm managers say their staffers need additional—often specialized—continuing education to tackle several of the most common challenges they face. Documenting application programming interfaces (APIs) is one of the most in-demand skill sets (40 percent), while creating video documentation (45 percent), crafting conversational content for chatbots and voice interfaces (42 percent), and developing and refining taxonomies (80 percent) are also high on the continuing education priority list.
Educational opportunities in these areas are often in short supply or of questionable quality, some respondents suggest.
The Big Challenges of 2019
The top challenges facing technical documentation teams in 2019 include: developing effective collaborative authoring processes (65 percent), overcoming issues relating to change management (75 percent), and measuring content performance (80 percent). While these challenges ranked highest, it's clear from the data that there are a host of additional, related problems facing modern tech comm shops.
Challenge: Lack of a Formal Content Strategy
As in previous years, the lack of a formal content strategy (68 percent) is the most significant contributor to the difficulties facing technical communication teams. For example, one in four technical communication departments lacks a formal content reuse strategy, making it challenging—if not impossible—for them to manage repurpose-able components of content effectively. The lack of a reuse strategy opens the door for content errors and inconsistencies across content distribution channels, makes governance impractical, and unnecessarily increases content production expenses.
The creation of inconsistent, inaccurate, and mediocre quality content is a common symptom of teams that lack a formal content strategy (88 percent). Organizations lacking in content strategy are four times more likely to produce content without a clear understanding of the value to the customer (and methods for measuring technical content performance).
Fifty-eight percent also report they do not have a systematic way to control terminology, leading to inconsistencies in source language content that result in customer confusion and contribute to unnecessary translation expenses.
Organizations that produce technical content in 20 or more languages are 75 percent more likely to have formal content reuse and terminology strategies in place. However, 33 percent of writers who work for organizations with content reuse and terminology strategies in place admit they do not always follow them.
Software Tools Need Improvement
Some of the biggest challenges facing tech comm teams today are related to the software they use to craft content. Many (78 percent) complain that technical communication software tools are poorly designed and painful to use. Tools created for use in a separate discipline (software not optimized for the types of work technical communicators perform) are increasingly put to work in tech comm departments, leading to inefficiencies and the need to devise clever workarounds, some technical communicators complain.
The tools they desire must be easy-to-use and understand, they say, and should present a simple user interface (with common functionality), and automate and performs tasks of value to writers. Software vendors, they complain, are too-often focused on adding more features on top of stale, outdated products, instead of working to reimagine how technical communicators work and building modern tools that improve the user/authoring experience.
Software vendors should look for ways to improve usability, add agentive capabilities to help communicators work more efficiently and effectively, and provide insight into content performance in the form of an analytics dashboard.
Top Three Most Commonly Used Software Applications
The most commonly used software application amongst technical communication teams is Adobe Acrobat. Sixty-eight percent of technical writers have a copy on their desktop (or in the cloud). Acrobat in the top spot should not be surprising when one considers that portable document format (PDF) files are the second most common technical content deliverable format. Eighty-seven percent of tech comm teams create PDF versions of their product documentation.
While the majority of documentation teams today currently provide technical content in PDF format, there is growing anecdotal evidence that suggests some teams are actively looking for ways to replace PDF versions and to deliver content in more flexible formats that don't come with the display limitations—and security challenges—PDF files introduce. Technical documentation department managers often listed replacing current PDF versions of documentation with more engaging forms of content—39 percent of those surveyed said the improvements they desire include producing dynamic, personalized, and interactive technical communication content to improve customer experiences with content.
The second most prevalent software tool used by technical writers is Atlassian Jira, an Agile issue tracking and project management platform designed for software development team collaboration. Sixty-five percent of those technical communicators say they rely on Jira to help them manage projects. While some writers wax poetic about the merits of the platform, others complain that improvements are needed to support the requirements of technical content developers.
The third most widely used software tool is TechSmith Snagit. The popular screen capture app has been a digital staple on the desktops of technical, marketing, Web, medical, and product information developers for many years, topping the list of most used tools in our 2016 survey. Some users say Snagit is particularly useful because it makes screen capture image (and now video) creation—and editing—simple and fast.
Authoring Tools for Technical Documentation
While 47 percent of technical communication departments use Microsoft Word as their primary authoring tool, tech writers use a wide variety of software tools. For example, in tech comm departments that create multi-channel, multi-language content for highly configurable products or services, Adobe FrameMaker is the authoring tool of choice.
Twenty percent of all technical communication teams surveyed say they create documentation using the Adobe Technical Communication Suite (a package of several Adobe products, including Adobe FrameMaker, bundled into one solution). Twenty-nine percent of technical writing teams use FrameMaker as their primary authoring tool; while the majority (90 percent) of those teams also sometimes utilize sister products—Adobe Illustrator and Adobe InDesign—to help them craft technical documentation deliverables.
Other software tools technical communication teams use include Author-it (17 percent), Oxygen XML Editor (16 percent), Oxygen XML Author (14 percent), Arbortext (9 percent), MadCap Flare (5 percent), and Oxygen XML Web Author (3.5 percent).
Content Management Tools for Technical Documentation
The component content management system (CCMS) category of software has been dominated by several providers over the past decade. As structured, semantically rich content is increasingly recognized as a requirement, not a nice-to-have, more and more vendors seem to be making their way into the space. A CCMS is a content repository designed to manage relationships between content components at a granular level, helping technical communicators assemble publications and other content deliverables from a single source of content.
The most commonly used CCMS in technical communication departments is SDL Live Content, a system that is currently in use in 16 percent of all technical communication departments that create structured XML content. easyDITA finds itself in second place with 8.5 percent of tech comm shops leveraging the platform to produce documentation and related content deliverables. Astoria CCMS commands 7 percent of the market, followed by Ixiasoft DITA CCMS (6 percent), and Vasont (3 percent).
New entries on our list of most commonly used component content management systems include: Dakota Content Platform, Schema ST4, and Ingeniux CMS, each the CCMS of choice for 1.5 percent of tech comm teams that produce structured XML content.
Software Tools that Are Growing in Use
Fifteen percent of tech comm teams govern terminology, voice and tone, grammar, and style using Acrolinx software, a machine-learning-powered tool designed to help teams ensure consistency in terminology, voice, and style. That's an increase of 2 percent from our 2016 survey findings.
The software product with the most impressive growth in the past two years is Atlassian Confluence, a technical documentation project and content management system, which 39 percent of technical communication teams use today. Contrast that to our 2016 survey when only 8 percent of tech comm teams were using the platform.
Another tool that has seen a significant increase in adoption by technical communication departments is the software development platform, GitHub. In 2016, GitHub was in use in only 7 percent of technical documentation teams. Today that number is 29 percent. While adoption of GitHub is increasing, the primary challenges technical writers report (it does not support the requirements of technical content developers) should not be a surprise. One look at the home page declaration—"Built for Developers"—and it's clear that technical writers are not the intended audience.
A new type of software—digital adoption platforms like WalkMe and WhatFix—are being employed to produce step-by-step guidance that helps to simplify the process of bringing a new customer onboard or helps existing customers to familiarize themselves with new functionality. Fourteen percent of technical communication teams currently create walk-throughs, while 22 percent say they plan to in the near future. Thirty-seven percent of respondents say they do not plan to create them, perhaps because they believe the content they produce does not lend itself to such a delivery approach.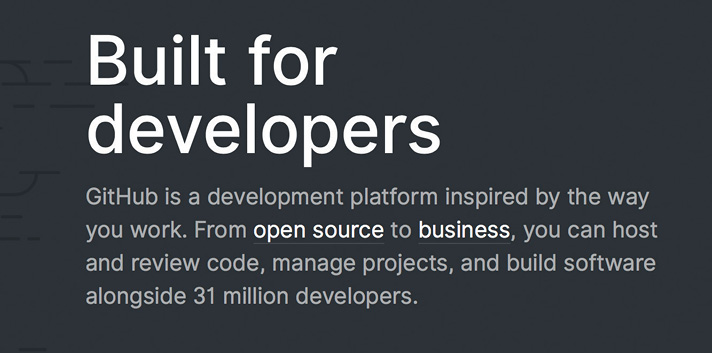 Trends in Technical Communication Content Delivery
Companies that produce highly configurable, complex products for an international audience often have some of the most demanding requirements for their technical content. Making sure that the right content is delivered to the right person at the right place, at the right time, in the right format, and on the device the of the consumer's choosing is the goal of most component content management projects.
XML authoring tools and component content management systems are a requirement in many of today's modern technical communication shops—but they aren't enough by themselves. Teams that create structured XML content for dynamic publishing require additional software to help them create relevant content experiences. Once such tool in use at 25 percent of technical communication departments is software that handles content delivery. Customer experience platforms like Zoomin Software help fill the void that content management systems alone cannot. Using taxonomy and metadata, these systems help us serve up the right pieces of content to the right person, when and where they need it, on the devices of their choosing.
Trends in Technical Communication Deliverables
Chatbots, voice-enabled assistants, and artificial intelligence top the list of emerging technologies about which tech comm pros say they are most excited. While this year's survey did not ask any questions specifically about the use of artificial intelligence or voice-enabled assistants, we can glean insight from the answers to questions we asked about training needs and most significant challenges facing today's modern tech comm shop.
Technical communication teams are increasingly creating explainer videos (49 percent), documenting application programming interfaces (56 percent), crafting conversational content (42 percent), architecting guided customer journeys, and using digital adoption platforms (14 percent) like WalkMe.
Trends: Creating Explainer Videos
Ever since technical communication mavens Lee and Sachi LeFever began creating their series of "In Plain English" videos in 2007 for their homespun explainer house Common Craft, video documentation production has been on the rise. Production of video documentation has increased dramatically since 2007 when only 11 percent of those surveyed created video documentation. Today, 66 percent of technical communication teams produce video documentation, but only for some of their products; while 19 percent of those surveyed say they craft video instructions for all of their products.
While creating video documentation is seen as increasingly important, less than half of tech comm teams localize video documentation; 47 percent localize "some" of their video documentation, while 23 percent adapt all video documentation, and 9 percent plan to in the future.
Trends: Chatbots for Customer Support
More than half of tech writers (62 percent) say they believe adding a chatbot to their technical support website might help them improve the customer experience. Chatbots are increasingly being employed to deliver customer-facing technical content or to guide a website visitor through their knowledge-seeking journey.
Despite their potential for enhancing technical content discovery and improving customer experiences, one in four tech writers say they believe chatbots aren't useful; opinions developed after having previous negative personal experiences with a chatbot (23 percent), or because their team lacks the knowledge and expertise to craft a useful chatbot content delivery channel (43 percent).
The chatbot revolution is already upon us. Ten percent of technical communication teams already produce technical content delivered by chatbot. Fifty percent of technical communication teams expect to launch a chatbot by 2020; 35 percent are looking to learn how to create conversational technical content before they launch their first bot; and 40 percent are excited to see if chatbots can be configured for internal use—to help tech writers work better, smarter, and faster.
Trends: Going Global by Thinking Local
Localization is the act of adapting content to make it more meaningful, appropriate, and useful for a particular culture, locale, or market. Seventy-four percent of technical communicators work for global, multinational organizations that localize their technical content; that's up from 72 percent in 2016. Twenty percent of tech comm pros work for companies that deliver documentation in 2–5 languages, while 19 percent make technical content available in 6-10 languages. Thirty-four percent provide support in 25 or more languages.
While localization of text-based technical documentation is typical, less than half of tech comm teams localize video documentation. An increasing number of technical communication shops are recognizing the need for localizing video, and 9 percent say they plan to develop a strategy to localize video documentation in the future.
Trends: Outsourcing Technical Documentation Projects
An increasing number of technical communication teams are leveraging off-shore labor to help them produce technical documentation deliverables. Twenty-five percent of all organizations outsource "some" of their documentation projects; 3 percent say they outsource everything. While 66 percent do not currently outsource tech comm creation, 7 percent of those respondents say they are considering options for outsourcing some technical writing duties in 2019.
The most common reasons for outsourcing technical communication labor include reducing the amount of time it takes a team to create deliverables and augmenting teams that are attempting to move toward a new approach to content creation. For instance, one firm reported using outsourced contractors to help them transition to creating structured, XML DITA content. The team used off-shore laborers to continue documenting an existing product line (helping to move an existing project forward), while the onsite staff received training in structured XML authoring, DITA, creating topic-based content, writing for reuse, and learning to use new authoring tools and a component content management system.
The most common reasons for not outsourcing technical documentation are previous bad experiences with outsourcing (6 percent), security concerns (19 percent), company policy (16 percent), and government regulations (11 percent), with 20 percent of respondents admitting they do not know why their organization does not leverage outsourced talent to create technical communication deliverables.
Trends: Documenting Application Programming Interfaces
Documenting application programming interfaces (APIs) requires specialized knowledge, purpose-built software, and experience many technical communicators lack. APIs are becoming ubiquitous and, as such, there's an increased need for the creation of API documentation.
Fifty-eight percent of technical communication teams surveyed say they currently document APIs; 10 percent plan to in the future. The biggest challenges facing groups that document APIs include difficulties using software tools not optimized for ease-of-use or writing efficiency, and lack of experience.
Trends: Continuing Momentum Toward Topic-Based Content
The trend toward the creation of modular, semantically rich, consistently structured, reusable components of topic-based content is continuing in technical communication teams around the globe. Fifty-one percent of technical communication teams surveyed report using XML to craft deliverables, with the Darwin Information Typing Architecture (DITA) being the most commonly used XML schema (55 percent). Custom XML schemas are in use at 11 percent of technical communication shops, while 10 percent leverage an industry-specified XML document type definition to craft deliverables.
The types of information products that technical communication teams hope to generate from DITA content has expanded over the past few years as more tech comm shops refine their DITA skills and find new ways to leverage the standard. The types of content technical communication departments want to create from DITA include: product documentation in HTML5 (40 percent), product documentation in PDF (38 percent), training materials (23 percent), sales and marketing materials (13 percent), step-by-step video documentation (20 percent), and slide decks (11 percent).
Documentation produced by technical communication teams that use structured XML is most commonly delivered in HTML5 format. Conversely, 22 percent of technical communication teams that produce unstructured content (do not use XML) claim to deliver all of their technical content in HTML5. Thirty-five percent of teams that produce unstructured content claim they can deliver some of their technical content in HTML5.
Organizations that aren't using structured, topic-based XML content say they either don't require the capabilities XML content can provide (12 percent) or their organization does not understand the positive impact (22 percent) that XML authoring can provide the organization they serve.
Trends: Markdown as a Productivity-Enabler
Markdown is a lightweight markup language (which is confusing, right?) that allows writers to provide formatting instructions in plain text syntax that is later converted to HTML and other formats. Eighteen percent of technical communication teams say they use Markdown to help them craft technical content. The reasons for using the technique are almost always framed as a benefit to the person writing the content (writers say they find using Markdown easy-to-use (34 percent), quick to learn (33 percent), flexible (14 percent), and extensible (11 percent). In many of the shops that leverage Markdown, developers may actually be writing the documentation, not dedicated technical writers.
While Markdown is a favorite tool for some content creators (18 percent), the majority of technical communication departments (56 percent) do not use Markdown to create documentation content. 15 percent of those we surveyed did not know what Markdown is, nor why they might use it.
The Future Is Bright
The future is bright for technical communications professionals who invest in learning new tools and techniques, and who make time to understand the value and application of innovative technologies to the way we work.
The technical communication industry is undergoing many of the same challenges that other content producing-departments are experiencing at organizations around the globe. Increasing pressure to produce more content in more languages and formats, for use in multiple channels—and with fewer resources—combined with the fast-changing technology landscape (artificial intelligence, machine learning, autonomous vehicles, 3-D printing, the Internet of Things, blockchain)—make starting with a content strategy one way to manage technical content production and delivery efforts that scale.
The challenges many technical communication shops report are not usually caused by technology, although selecting the wrong tool for the job is often cited as one of the primary reasons such problems exist. Tool selection should be based on a solid set of measurable business goals and actionable data.
Technology aside, the methods, strategies, and standards we adopt—and how we chose to implement and use them—also impact our ability to efficiently create, manage, translate, and deliver content to those who need it. Forward-thinking organizations that value their content as a business asset invest in the right tools, technologies, and education for those whose job it is to craft customer experiences with technical content.
Trends aside, the importance of high-quality content has never been more important. Ridding our production processes of unnecessary waste (and automating as many tasks as possible) is fast becoming a requirement among organizations seeking to compete in a world of disruptive innovation.
There's no better time to be a technical communication professional. As our benchmarking survey results indicate, opportunities for interesting and rewarding technical communication work are available in nearly every industry sector. Leveraging your technical communication know-how—and your natural curiosity and communication skills—will help you to secure a bright future.