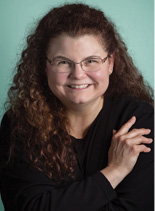 I am technology-agnostic. As a content strategist, experience architect and designer, organization designer, change manager, audience researcher and builder, culture builder, and leadership coach, I don't care which authoring tool, content management system, markup language, etc., my clients use. And nothing saddens me more than to see content practitioners, managers, and executives throw tools, exclusively, at problems.
I do, however, care very much that the right infrastructure, tools, and technologies are employed to deliver the right experience that will enable the wild success of customers and the companies who serve those customers. And during the past couple of decades of my career, I've been lucky enough to work with amazing content technology practitioners—now called content engineers—who, depending on the day or the situation, were the yin to my yang, or the yang to my yin.
These content engineers by other names and titles care just as deeply that customers and companies are successful. They don't tend care as much as I do what specific strategies, designs, and experiences get them to that success, but they do care that the technology delivers those experiences and enables that success flawlessly.
I've always found my partnership, collaboration, and relationship with content engineering to be so enlightening, rewarding, synergistic, and multiplicative in terms of what we could achieve and deliver together that I thought it time to highlight this practice in Intercom. And I couldn't think of anyone better to guest edit the issue than my good friend Cruce Saunders. When I met him after hearing him speak at the Intelligent Content Conference several years ago, Cruce was the first person I ever heard put a name to the practice of content engineering.
Cruce is a speaker, author, and entrepreneur who—as you will see when you read the rest of this issue—is passionate about content engineering. He has a great understanding of, and respect for, all of the activities (and the people performing those activities) that are required to bring the right information from large, complex libraries of content to the right consumer in the right experience. He is a thought leader in this space, and his north star is friction-free customer success. He has his thumb on the pulse of the industry and his ear to the words of thought leaders, and many of those thought leaders also follow him. As a result, he is able to bring their experiences and knowledge to us. Thank you to Cruce and to the feature authors of this issue: Ann Rockley, Carolyn Swift-Muschott, Aaron Bradley, Lisa Trager, Ulrike Parson, Tom Johnson, and Megan Gilhooly.
In this issue, you'll also find an excellent selection of columns from some of our regular columnists:
Cruce caps off the content engineering discussions in his "Content Technology" column.
Cindy Currie and Kit Brown-Hoekstra share their tips on providing value as a technical communicator in an agile environment in "Ask a Manager."
Kirk St.Amant describes physical spaces and spatial cognition—and how that applies to the design of online interfaces in "The Cognitive Communicator."
Scott Abel interviews Patrick Bosek for "Meet the Change Agents" and adds markup languages and component content management systems to the technology discussion in this issue.
As always, don't forget to check out the Society Pages to keep up with what's going on around STC!
Interested in learning more about content engineering? Want to respectfully argue with a point made by an author? Catch us online at https://www.stc.org/intercom/. Just click on an article's title to view it, scroll to the bottom of the page, and comment! We'd love to hear from you! You can also contact me, Cruce, or any of the authors or columnists using the contact info in their article bios. We look forward to having a conversation with you!
Until next time, to your technological success!
— Andrea L. Ames