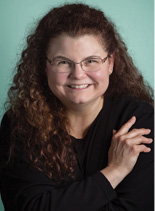 Content quality is an issue that affects all of us—from content strategists, architects, and engineers to technical editors and writers. We all have a role to play, and such an important Intercom topic cried out for someone with very special qualifications to curate the content to guide us.
Yoel Strimling is that someone. Yoel has been an editor for 20 years, and he currently works as the Senior Technical Editor/Documentation Quality SME for CEVA Inc. in Herzelia Pituach, Israel. Passionate in his pursuit of content quality, he has conducted important research about determining the characteristics of documentation quality from the reader's point of view, which has been published in both Technical Communication and Intercom. He is the editor of Corrigo, the official publication of the STC Technical Editing SIG, and now he is also the guest editor of this issue of Intercom covering content quality.
Yoel has assembled an eclectic group of known and new voices for the issue, providing many perspectives of what content quality is and how to achieve it. My thanks to Yoel for this excellent collection of articles and to Steven Jong, Lisa Gay, Ben Mansheim, Rochelle Fisher, Enid Newberg, Fran Sardone, Lara Kulpa, and Peter Johnson for contributing their thoughts and their time to enlighten us on this important topic!
In this issue, you'll also find an excellent selection of columns from some of our regular columnists.
Given this issue's theme, it's no surprise that Michelle Corbin coordinated with Yoel on her "Editing Matters" column, in which she discusses how technical editing, at its heart, is a quality assurance process.
Amanda Krauss is Russell Willerton's guest columnist this month for his "Ethics" column, and she provides us with some recommendations for approaching the problem of ethics in usability and privacy.
In "Convergence Conversations," Alan Porter describes a Twitter conversation he had with his followers about content quality.
In "Health and Medical Communication," Kirk St.Amant discusses how we can address three critical factors when designing content for health-related processes.
As always, don't forget to check out the Society Pages to keep up with what's going on around STC!
Interested in learning more about content quality? Want to give us your definition of content quality? We'd love to hear it! Catch us online at https://www.stc.org/intercom/. Just click on an article's title to view it, scroll to the bottom of the page, and comment! We'd love to hear from you! You can also contact me, Yoel, or any of the authors or columnists using the contact information in their article bios. We look forward to having a conversation with you!
Until next year!
— Andrea L. Ames