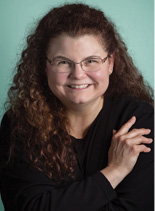 Each year for the past two years, in the January-February issue, I have cited some form of the old saw, "the only thing constant is change." Each year, I have enjoyed providing to Intercom readers a glimpse into the future of technical communication, and 2020 is no different. This year, I invite you to take a look outside the box.
What box, you ask? Whatever box you're in.
I invite you to think back to the last time you said, "We've always done it this way." Or "We tried that, and it doesn't work." Or "We've never done it that way" (the implication being that "we can't start now").
Now I invite you to explore, with curiosity, something you might previously have thought unlikely, not possible, or just plain crazy sounding.
For example, in the past I have scoffed at audio-only deliverables for technical content. And when my executives asked my teams to "put everything in video" several years ago, I quickly retorted with the ridiculous vision of API doc in video.
Was I right? Was I wrong? It doesn't really matter. What does matter is that we keep our minds open, we explore with curiosity things that we might at first glance dismiss, and we give ourselves the space to think outside the box … all with the goal of improving the way we design, develop, and deliver success to our customers by way of our content.
In this issue, I pulled together what might at first seem like an incongruous collection of features. My goal is to provide you with food for thought along many different dimensions—deliverables, experience design approaches, messages and connections with our human users, and ways that our content can change the world. I hope that at least one article will cause you to stop and think a bit more, a bit deeper, about how—if you were curiously exploring all possibilities—the ideas would apply to your customers and how you can deliver wild success to them.
First up, Scott Abel, The Content Wrangler, provides an in-depth perspective on personalizing technical documentation experiences. Sound like old hat? Perhaps we've heard the message before, but the prevalence (or lack thereof) of truly personalized technical content experiences validates this as thinking outside the box.
Jennifer Goode, a Technical Communication Instructor at Mercer University, asks "How might podcasts change the landscape of technical communication?" And she makes the case for considering podcasting for technical content—or re-considering it, if you previously dismissed audio documentation, as I did. If you jumped out of the box and explored (with curiosity) the idea of audio-only content, how could you use it to support your users and benefit your company?
Kathleen Franks describes the key skills, approaches, and techniques of technical communication—in particular storytelling and relating to the humanity of the people served—that can help nonprofit organizations to get donors interested and keep them informed and donating. Have you recently—or ever—leveraged storytelling to connect more with your users to help them and your company to succeed?
And in our final feature, Gaya Gamhewage, Richelle George, and Heini Utunen of the World Health Organization discuss risk communication, in particular for influenza events, making a key point that is becoming more and more relevant and important for all kinds of technical, scientific, and specialized information. That is, that our communication does not exist in a vacuum; we must understand all types of contexts, including social and cultural, to ensure our messages "land." While this is not an uncommon concept, it is far too infrequently considered when we design our content, and thus it is squarely outside of the box for too many of us and our teams.
In "Editing Matters," Michelle Corbin thinks outside the box and asserts that content is a type of user interface.
On the future theme, Cindy Currie and Kit Brown-Hoekstra in "Ask a Manager" provide managers' perspectives on preparing for the future in technical communication, and they provide advice on dealing with bullying in the workplace.
In "The Academic Conversation," Thomas Barker describes the academic style in writing and compares it with technical communication, introducing us to the concept of register and explaining the tech comm register.
Don't forget to check out the Society pages for updates on the latest happenings around STC!
And let's have a conversation! We've included author and columnist email addresses so that you can get in touch. My email address is here, too! We can also discuss articles and issues with you online, so we hope that you'll ask a question or start or join a conversation!
Until next time: To your curious explorations of tech comm outside the box!

— Andrea L. Ames