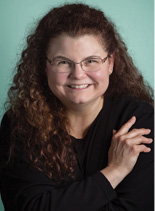 When you hear the phrase "career transitions," what comes to mind? For many, it means looking for a new job at a new company, leaving a company to start freelancing, or giving up freelancing to take a staff position. For some, it might mean consciously expanding an existing role, moving to a related position, or getting promoted—all within the same organization. For others, it could mean doing the same job, but rebranding it or repositioning yourself to better align with management expectations or the industry. "Transition" and "career" are broad terms that cover a lot of territory.
Now, what do you feel when you hear the phrase "career transitions?" Excitement at the prospect of learning something new? Fear of downsizing and layoffs? Dread, because you've tried every job title and elevator pitch in the book, but your executives still don't understand what you do?
Personally, I view career transitions as an ongoing process and journey rather than a point in time or periodic event. By thinking of it that way, over the years, I've put together a system of thought and action that has helped me to:
Position and reposition what I do, as needed, to ensure that my "bosses" understand what I do in the most valuable and impactful light
Leverage opportunities—see them, make them happen, and make decisions about whether they are advantageous for me "right now"
Grow my responsibilities and roles to increase my impact
Build new skills, try out new things, and constantly learn
Focus on using my strengths—rather than shoring up my deficiencies—to derive the most joy and satisfaction from my career over many years, many roles, and many jobs
If you had a single, specific thought or feeling when answering the questions above, I encourage you to think about career transitions in a new, broader way. I offer to you the perspective that you are in transition; now, what will you do with the opportunity that affords you?
Regardless of your current phase in that journey—whether you're completely satisfied with your current role, you'd like to spice it up with some new skills, or you're ready to move into a completely new aspect of technical communication—this issue has something for you!
First up, Yehoshua Paul demonstrates in "To Boldly Go Where (Almost) No Technical Communicator Has Gone Before" that technical communication and science fiction actually have much in common by introducing five famous science fiction authors who began their careers writing and editing technical documentation.
Liz Herman reminds us in "Identity Disruption and the Technical Communicator" that we're integral to the customer experience—and that, as many sectors (like the government) are fully learning how critical the customer experience is, technical communicators have the skills to help take them to this promised land.
Nithya Krishnan explores the concept of topping out in your current role and how to instigate a change to revitalize your outlook on your job—and deliver value to your organization—in "Career Transitions: When 'Having Enough' Just Isn't Good Enough."
Finally, in "Career Path Crossover: Designing Visual Documentation" Sara Stein provides an in-depth analysis of what it looks like to delve into the visual side of documentation as part of a well-rounded technical communication career—including an extensive example of what the deliverables of that kind of work might look like.
As always, we have a great column lineup for you, as well:
Michelle Corbin takes us down the rabbit hole to determine whether descriptive editors are breaking "the rules" in Editing Matters.
In The Academic Conversation, Tom Barker reminds us of Stephen King's adage, "Sooner or later, everything old is new again," and dusts off some resources that are worth remembering for their applicability today.
Cruce Saunders describes in Content Engineering the many options technical communicators have to play an important role in intelligent customer experiences, including some exciting leadership opportunities.
Don't forget to visit the Society pages to get the latest and greatest information about, and happenings around, STC!
Let us know what you think about what you've read—leave a comment on the HTML version at stc.org, or send us an email. The authors and I want to know what's on your mind.
Until next time: to your wild career success! 
— Andrea L. Ames

Correction: In the March/April 2020 print edition of Intercom, Scott Abel was mistakenly listed as co-author of the memoriam for Paul Stanley Kennedy. Edward Malone was the sole author of the piece.