By Kevin Nichols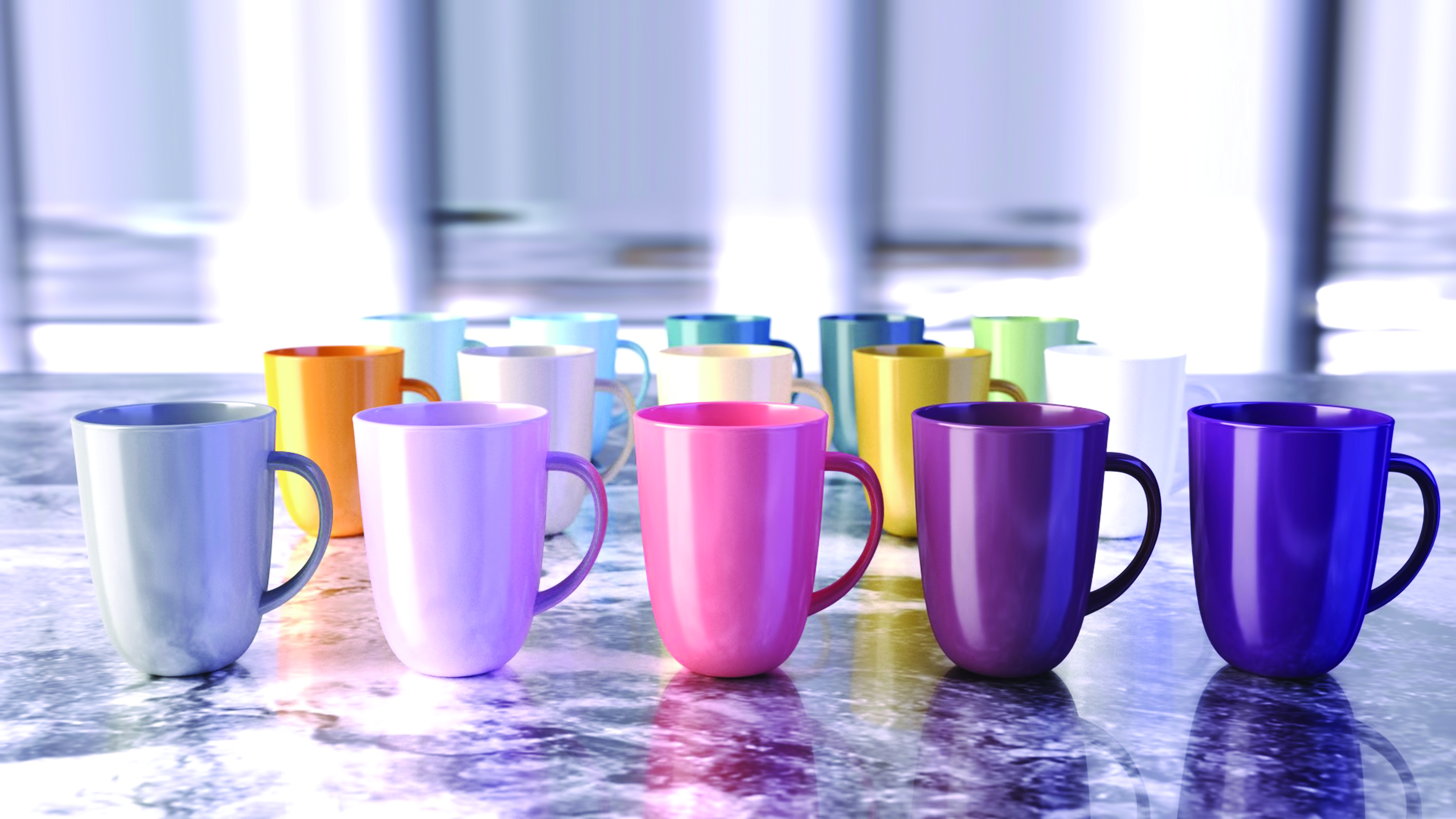 Personalization can prove its wealth in a multitude of ways, but only when correctly executed.
Personalization is the practice of targeting content to users based on one or more of the following factors:
Who the users are
Where they are
When, why, and how they access content
What device they use to access the content
Thousands of success stories recount how personalization helps organizations generate revenue or improve lead generation, but many horror stories describe overly expensive initiatives that yield substandard results. Many of the negative experiences result when an organization fails to understand how it should harness personalization for its benefit. Often, organizations do not recognize how personalization learnings can improve customer content experiences or model a more effective content operation.
Technical documentation teams can help develop the capabilities to help their organization personalize content at scale, but they first need to understand the value that personalization can have for them and other teams. In this article, we explore three use cases where personalization can benefit a business:
Informing the business-to-business (B2B) sales team members so they can better nurture and engage with a lead
Personalizing customer-journey content to improve the experience in each stage of the journey and with all of the business groups with which the customer interacts, improving the content experience overall
Leveraging a componentized content model from technical documentation to deliver personalization and set the stage for personalization success
Segmenting B2B Prospects to Qualify Sales Leads
Beneficiaries: sales, marketing, and customer experience teams
Segmenting prospective B2B customers helps us to understand a visitor's industry segment and subsegment and allows us to qualify the visitor as a sales lead with whom the sales team can better engage.
For any initiative to be successful, it must prove its wealth. For a B2B organization, the value of personalization includes helping a sales team to better understand what interests a prospective customer and ultimately achieve more effective communication with them. Personalized content may be technical or marketing in nature. The key is to know your prospect well enough to provide what they need, when they need it.
Many companies focus on personalizing content to a known or recognized user (i.e., someone your organization understands). You can also benefit from personalizing to the unknown user, and that approach can enable further success once you know who that visitor is.
One global company that engaged my services had never personalized content. This B2B company serves different industries—automotive, health, financial services—and offers several types of services and products across a broad spectrum of capabilities.
Our personalization initiative centered around three core objectives:
Segment visitors into specific industry categories to understand which sector is the most appealing to individual visitors (e.g., automotive versus financial services). Add website visitors to the segment that will best meet their information needs based on specific keywords they use to search for content, promotional banners they click on, or sections of the website they visit.
Move visitors to the appropriate subsegment by first determining which subindustry they are most interested in—hedge funds, insurance, or investment banking. Determining which subsegment is most interesting to a website visitor involves providing options for each subindustry of content and noting on which subindustry page they land.
Push specific content about that subindustry (Financial Services > Investment Banking) to website visitors in exchange for their contact information. Offer them content particular to that subindustry, but grant them access to it only after they give their contact information.
This cookie-based approach to clickstream personalization allows the company to capture information about the prospective customer during the sales qualification process. By providing the visitor with increasingly relevant information as they click their way through your content (during a single or multiple visits to your website), you can qualify the lead more quickly. Most importantly, this approach allows you to gather valuable information on their interests and behaviors before they ever provide their contact information.
This effort demonstrates that technical documentation content can prove critical in the decision-making process that drives prospects to advance from one stage of the customer journey to the next. Personalization of content experiences can yield significant increases in overall engagement. Segmenting (and subsegmenting) your audience and personalizing the content you deliver to them results in more page views per visitor, increases in repeat visits, and longer times spent on the website overall. Building the capability to personalize content benefits the sales team significantly, ensuring higher quality leads.
This effort also demonstrates that technical documentation content is critical to the sales process. Sales teams can use the data gathered to sell to individual prospects more effectively. The ability to personalize technical documentation at scale can enhance sales-enablement efforts, providing your sales teams with the product content they need to close more deals.
Personalizing Content for the Customer Journey to Understand Content Consumption Patterns per Stage
Beneficiaries: customer experience, sales, marketing, customer satisfaction, technical documentation, user experience, and web design teams
In addition to generating revenue, personalization can offer valuable benefits to additional parts of your organization. For an interactive product page containing technical documentation content, personalization efforts can help you discover which areas of the customer journey require which types of content. Furnishing both technical writers and designers of interactive apps with helpful information about prospects and their information consumption patterns allows you to figure out which content you should invest in and who it will benefit.
You might choose to tag specific content as appropriate for particular phases of the customer journey. Tagging content this way allows you to determine where customers are in their journey and track them as they move from one phase to the next.
You'll need to create content appropriate for each stage of the journey, using A-B testing (when you're uncertain) to determine which content performs best.
For example, you might need to create content that supports a prospect during the initial awareness phase (content that conveys who you are, what sets you apart from the competition, and what problems you solve) and the subsequent research phase (content that supports prospects actively seeking information about your offerings). After that, create content to convince prospects to provide their contact information, and, eventually, convert them into a customer. You'll need post-conversion and post-sales content to maintain customer satisfaction, build customer loyalty, and convince existing customers to make additional purchases of related products and services.
To get it right, you'll want to invest in determining which content visitors engage with during each phase of their interactions with you, and you'll need to know how they did so. Tracking interactions with technical documentation at each stage of the customer journey allows you to understand which content moves your visitors from one phase to the next, improving the value of your content overall and at each stage of the customer journey.
When implemented thoughtfully, content personalization can provide myriad benefits to a variety of internal business teams. One area of the company that may benefit more than others are teams that provide post-sales support. Personalization allows you to effectively target technical content to existing customers' unique needs (reducing attrition and increasing customer loyalty) throughout their relationship with your brand.
Recognizing that both prospects and customers alike might interact with your content across numerous channels is vital. They'll encounter your content with certain expectations at each phase of their journey, expectations that you need to be capable of meeting. To improve understanding of the end-to-end customer journey across your organization, share what you've learned about the cross-channel customer journey with other departments. Doing so will empower other departments to improve business decisions because they'll better understand how interactions between prospects and technical content impact their efforts specifically.
Measuring personalization performance at scale is easier when you can access a cross-channel reporting dashboard—an at-a-glance view of key performance indicators relevant to your business goals and tuned to your business processes. A unified content planning team and content production processes are essential to scaling personalization efforts.
Leveraging a Component Content Management System for Personalization
Beneficiaries: technical documentation, social media, marketing, content marketing teams
Organizations that successfully leverage content personalization view it as a critical business capability and a central function of their business. They structure teams and operational models around it and build it into their channel capabilities. Technical documentation teams often possess an operating model that allows them to deploy personalization solutions successfully. In most cases, personalization relies on serving up existing content to a website visitor based on who that visitor is or what they need.
When you know a visitor is interested in Internet of Things solutions, you serve them that type of content. But to do so at scale, you must be capable of promoting personalized content in various ways: within a banner in an ad, in a hero space on a website, in an email message, or as a recommended product list displayed on all product pages. Leveraging structured content, you can repurpose prose from a whitepaper in an email promotion, on a website hero space, within banner advertisements, and within social properties. Technical documentation teams are often capable of creating componentized, reusable, and structured content because they work in a world that focuses on content that can be repurposed and delivered to multiple distribution channels.
Let's assume you publish a technical journal and want to redesign the publication's website and offer a personalized content experience. Part of the redesign will include creating templates to capture promotional copy around each article. For example, you might create a short message to feature in the hero space on the website home page, social copy for each of the social properties you support, advertising copy for an email promotion, and marketing copy for use on promotional areas of your website.
By structuring this content with reuse in mind and leveraging a component content management system's power, you'll be capable of personalizing the copy and images, serving up specific content optimized for individuals interested in each type of technical article, and delivering in formats appropriate for the channel. You don't have to stop there. You can further increase the value of personalization by extending it to things like infographics, charts, and introductory paragraphs.
Building the capability to personalize content at scale ensures the right content reaches the right people at the right time. Extending the utility of a successful, scalable personalization effort allows you to sell the value to other teams in your organization. Getting it right in the technical documentation team first will enable you to tell the story of the impact of structured content to others.
This article illustrates several ways in which being capable of providing personalized content experiences can benefit your organization. Maturing this capability can provide benefits to nearly any content producing department, from human resources (for example, personalized benefits information packages) to training to legal.
Technical documentation teams are in a great position to guide their organizations in developing content personalization capabilities. Such capabilities can bring extraordinary value to other groups within the organization, further increasing the technical documentation discipline's value. Personalizing content can improve customer experiences and create competitive differentiation while helping an organization meet its business objectives and streamline its content operations.
KEVIN NICHOLS is an award-winning thought leader, digital industry expert, and author. Today he is cofounder and Executive Director, Experience, at AvenueCX. He was a key contributor to creating MIT OpenCourseWare, grew one of the largest content strategy teams in the world at SapientNitro, and has worked on content for dozens of global brands. At AvenueCX, Kevin takes his passion about content and works with global brands to improve their overall content and customer experiences. He is author of Enterprise Content Strategy: A Project Guide and coauthor of UX for Dummies. Kevin is also the chair of the Content Strategy Alliance Best Practices initiative and a member of the Consortium of Personalization Professionals.