By Jack Molisani | STC Fellow
Excel in your next position
As a professional recruiter who specializes in filling technical communication positions, it's disheartening to see candidates miss opportunities because they didn't have the "business skills" needed to excel in a new and challenging position.
But fear not! These skills are absolutely learnable.
Show Me the Money!
The first key to building your business repertoire is to take a class in business accounting. [Cue record scratch sound effect!] Accounting? (You didn't see that one coming, did you?)
It is a safe assumption to say many technical communicators don't truly understand that management's job is to decrease costs and increase revenue and market share, and therefore those technical communicators can't effectively communicate how they add to their organization's bottom line.
A case in point: You've probably heard the term "bottom line" a thousand times. But do you really understand what it means? In business accounting, net income is an organization's income minus cost of goods sold, expenses, and taxes for an accounting period. Net income is informally called "the bottom line," because it is typically found on the last line of a company's profit and loss (P&L) statement.
By learning to speak "CFO" (Chief Financial Officer), you can better communicate the value you bring to an organization, which helps when you want to ask for a raise or for resources. (More about this later when we discuss how to build a business case.)
Whose Line is it Anyway?
My next recommendation for adding to your business skills toolkit is to take a class in improv comedy.1 Improvised comedy is when a cast makes up scenes on the spot based on audience suggestions, much like the U.K. and U.S. television show, Whose Line Is It Anyway?
I'd been going to a local improv group for years, and when they invited me to take their Introduction to Improv class I jumped at the chance. As expected, I had a blast! What I didn't expect is that it would add to my workplace business skills. I learned to be "in the moment" and not be thrown off by questions I wasn't expecting — or by co-worker's comments or ideas that I didn't agree with.
Just as a tennis player learns to return a ball lobbed over a net, in improv, you learn to return any communication thrown at you — calmly and effectively.

Propose a Toast
The next suggestion for taking your business skills to the next level is to take classes in public speaking and conflict resolution.
Toastmasters International2 is a very safe and supportive place to learn and practice public speaking. At some point in your career, you will need to make a presentation to your boss, your peers, or management — not to mention speaking at conferences to position yourself as an expert and to become more visible in the industry. Better to learn improv and public speaking long before you need those skills. Luck favors the prepared!
How often do we, as technical communicators, receive conflicting edits from subject matter experts (SME)? Or perhaps the SMEs don't return review comments at all? How do you achieve influence without authority?
Whenever I go on an interview (or in my current job, a sales call) and the interviewer says, "So tell me about you," I always reply with, "Sure, but first tell me what you are looking for, so I'll have a context in which to answer your questions." (Inevitably what they need is nothing like what is listed in the job description.)
Once, the interviewer replied, "Diplomacy skills." [Cue Scooby-Doo sound effect of "Huh?"] Apparently, that organization employed a cadre of brilliant but vain PhDs, each of whom thought they were the best and their answer was the one and only correct input. They really needed someone who had diplomacy skills and conflict-resolution skills to get the information needed without "ruffling SME feathers."
You Don't Get What You Deserve — You Get What You Negotiate
To round out your business skills toolbox, hone your workplace negotiation and debate skills. (Yes, debate! Never joined the Debate Club in high school? It's never too late!)
For many people, the term "negotiating" brings to mind unpleasant haggling with a car salesperson. But negotiating isn't something you do only when buying a large-ticket item, like a car. Deciding what features will be documented given the time available, getting your kids to clean their rooms before playing video games, even deciding what movie to watch on date night — all of these involve negotiating in one form or another.3
Webster's Dictionary defines negotiating as: "Conferring, discussing, or bargaining to reach agreement." As a technical communicator, you do that all the time!
Next, let's look at the derivation. Negotiating derives from the Latin negotiatus, past participle of negotiari, "carry on business, do business."
So negotiation is just part and parcel of doing business!
Interesting, huh?
Build a Business Case
When it is time to negotiate for something, the most effective way to get what you want is to build a business case for it.4 In your business case:
State the problem
Offer a solution (or multiple solutions)
State how much it will cost to implement the solution(s)
Estimate the return on investment (or cost avoidance) that could be realized by taking action
State the risk of lost income or cost increase if no action is taken
Be sure to state the problem in terms of dollars and cents. For example: The problem is not "We need a content management system." The problem is "We're spending $10,000 a quarter more than we need to on translation costs."
Illustrate how the situation is a problem for the company, not just for you!
By finding ways to decrease costs and increase profits, you show you add to the company's bottom line — which, by the way, is a business case for asking for a raise come review time, right?
Bringing It All Together
Your mission, should you choose to accept it (yes, it's another 1970s pop culture reference), is to gain the skills you need to handle any business situation with calm professionalism, to achieve influence without authority over those who you need to take action, and to build business cases so convincingly written that you receive all the raises and resources you need to advance your tech comm career.
Remember: These are all learnable skills. Really!
Ready to start?
Start!
References
Molisani, Jack. 2014. "Seven Career Lessons I Learned from Studying Improv Comedy," Intercom, June 2014.
Toastmasters International. n.d. www.toastmasters.org.
Molisani, Jack. "Negotiation Skills: The Missing Ingredient to Career Advancement,"
Intercom, May/June 2019.
Molisani, Jack. "How to Build a Business Case: Win Management Approval for your Next Purchase Request," Intercom, July/August 2008.
---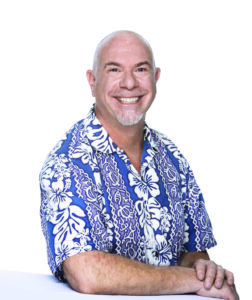 Jack Molisani (jack@prospringstaffing.com) is the president of ProSpring Technical Staffing, an employment agency specializing in tech comm professionals. He is the author of Be the Captain of Your Career: A New Approach to Career Planning and Advancement, which hit #5 on Amazon's Career and Resume Best Sellers list. Connect with him at his website (http://ProSpringStaffing.com) and on LinkedIn (https://www.linkedin.com/in/jackmolisani/).
---