By Jack Molisani | STC Fellow
In my article, "How to Beat the Dreaded Applicant Tracking System" (Intercom, January 2022), I mentioned the biggest obstacles job seekers face in looking for work is they can't get past automated applicant tracking systems — even if they are highly qualified for the positions.
The solution to that problem? Stop applying for jobs through applicant tracking systems! Expand your professional network and get a personal referral when interested in a job. That advice has survived the test of time and still stands.
In this column, I want to offer some additional advice on how to get your next job and share ideas on how to proactively advance your career.
Be Creative
I entered the field of technical communication when the publishing paradigm shifted form printed manuals to online help.
The two most popular help authoring tools at the time were Doc-To-Help and RoboHelp. I wanted to learn the tools but didn't have the money to buy them, so I reached out to both companies and offered to write a review for my STC chapter newsletter if they could send me a complimentary copy. They both did.
I learned the tools and wrote the reviews as promised. But I also created samples in my portfolio that landed me my first online help writing contract!
I also loved Doc-To-Help so much I went on to become a certified Doc-to-Help consultant and positioned myself as an online help expert — all because I offered to write a review for my STC newsletter!
(More on positioning yourself as an expert in my next column.)
For now, let's look at a few more examples of using creativity when looking for work.
Market Research
I enjoyed being a contract technical writer more than a captive employee, so I was always looking for my next writing gig.
I'm far more of a fan of making opportunities than waiting for opportunities, so I made a list of the top 10 Orange County companies where I'd like to work. I then contacted the documentation managers at each of the companies and said, "I'm writing an article for my STC newsletter on hiring trends in Orange County. May I interview you for the article?"
Each replied with an enthusiastic, "Yes!"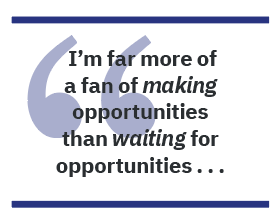 I asked questions such as, "Do you plan on hiring more technical writers over the next six months? "If yes, contract or permanent?"; "What qualities do you look for in a tech writer?"; "Which authoring tools do you use here?"; and so on.
I ended with, "Would you like to receive a copy of the article when it comes out? . . . Great! What's your email address?"
I then knew exactly who was going to be hiring, when they would be hiring, what skills they valued, and what tools to learn (if I didn't already know them).
I was also now on a first-name basis with the very managers who would be doing the hiring!
I wrote the article as promised and sent each of the managers a copy, but I also added, "By the way, my contract at XYZ Company is ending soon. May I send a copy of my résumé?"
It worked! I landed a six-month contract at one of the companies. Soon after, I started my own outsource writing company, but I stayed in contact with those hiring managers — and received paying work for years after.
Another Example
Brian McCaleb of the Orange County Chapter specializes in writing marketing documentation. Instead of waiting for a job to be posted somewhere and applying for it, Brian would visit every trade show held at the Orange County Convention Center.
He would walk the exhibit floor, looking for which vendors had the best marketing collateral. He would then circle back to the bad vendors and say, "The marketing materials in your competitor's booth over there are so much better than yours. I can help you fix that!" — and then left his business card.
I don't recall ever seeing Brian unemployed in the decades I've known him.
A Final Tip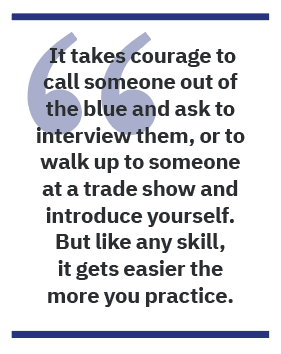 It takes courage to call someone out of the blue and ask to interview them, or to walk up to someone at a trade show and introduce yourself. But like any skill, it gets easier the more you practice.
I recommend taking an improv comedy workshop (MaryKay Grueneberg and I are teaching one at the Summit in May). Toastmasters International is also a great place to practice and boost your self-confidence.
Take a chance.
Make a call.
Create opportunities!
---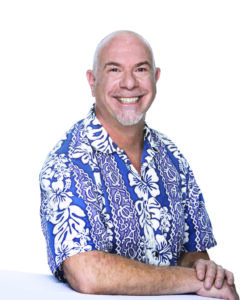 JACK MOLISANI is the president of ProSpring Technical Staffing, an employment agency specializing in tech comm professionals: http://www.ProSpringStaffing.com. Jack is also the author of Be the Captain of Your Career: A New Approach to Career Planning and Advancement, which hit #5 on Amazon's Career and Resume Best Sellers list. Connect with Jack on LinkedIn, https://www.linkedin.com/in/jackmolisani/, and follow him on Twitter, @JackMolisani.
---