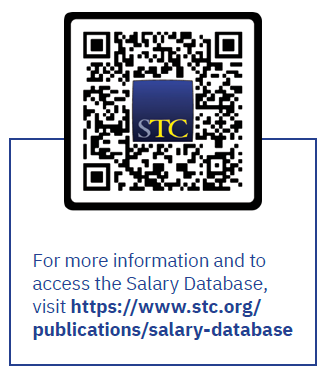 Did you know about the STC Salary Database? STC offers members data and insights on demand for technical writers across the U.S.
The Salary Database is a valuable tool for:
An employee looking for solid facts to back up a raise request.
A manager seeking salary figures to assist with setting budgets or bidding for projects.
A freelancer investigating average hourly fees for a different industry or city.
A job-seeker needing insight on what industries and what geographic areas hold the most new jobs.
Any technical communicator in need of either annual or hourly wage information.
STC's Salary Database draws from the BLS Occupational Employment Statistics — one of the most referenced wage guides by human resource professionals. STC members who use the database will benefit from the same market intelligence that is relied upon when employers evaluate raises and make salary offers to new hires.