By Kevin Meglic | STC Member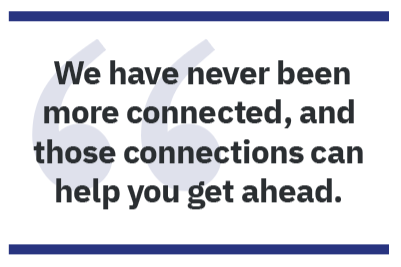 In the last Advancing Your Tech Comm Career column, Jack Molisani covered creative ways to gain tech comm experience and find job leads. His examples included reviewing a new piece of software for his STC newsletter, doing market research by interviewing companies that he wanted to work at, and gaining confidence by taking an improv comedy workshop or joining Toastmasters.
In this edition I will touch on the importance of networking and gaining marketable skills and knowledge to further you career in tech comm.
Ways to Put Yourself Out There
We have never been more connected, and those connections can help you get ahead. By attending local networking events (either virtually or in-person) you let those in your community/field know that you are actively participating and looking for an opportunity to grow your professional circle.
If you are not sure where to start, there are tools at your disposal. Many social networking platforms (Facebook, Meetup, LinkedIn, etc.) already have events in your area and if they don't, you can create your own. Don't be afraid to be the first.
Volunteering
Volunteering is another way to network and beef up your resume at the same time. Much like a college application, future employers look at what you do outside of work as an opportunity to get to know you as a person and not just a candidate. There are many ways for you to get out there and serve your personal or professional community.
Organizations like the STC are always looking for help. High schools, after-school programs, and colleges are looking for tutors and mentors to help guide and teach the future tech writers of tomorrow.
Conferences in the tech comm industry (like LavaCon or STC's Annual Summit) look for volunteers for multiple positions (some of them reoccurring), and often comp these individuals into the conference for their efforts.
Public Speaking
Speaking at meetings and conferences is another great way to get your name out there and add another bullet point on your resume.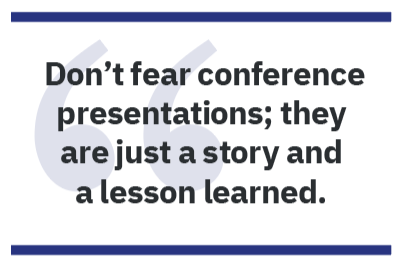 I recently was asked to create a presentation for a conference and thought I had no relevant experience to speak on. However, a presentation is just a story and a lesson learned. We all have those!
So drum up something out of your life experience and how you think it relates to the subject matter and submit it. The worst thing they can say is no, right?!?
Building Marketable Skills and Knowledge
"Knowledge is power" and you can never have too much of it. My grandfather used to say, "If you're lucky you learn something new every day." I used to take that as, "If you don't, that is a day wasted."
Earlier in my career, I was working as an electrician performing repair and maintenance on overhead lights in parking lots. One time, it rained on and off for two weeks. Due to the fact that water and electricity do not mix, I had to stop working. I was being paid hourly at the time, so you can imagine how this affected my paycheck. Knowing that rain was going to be an unpredictable inevitability, I decided to go back to school and learn about a career I could do indoors.
With the introduction of online, self-paced schooling it has never been easier to advance your education and get a degree or certification that can take your career to the next level.
If you are looking to indoctrinate yourself or sharpen your tech comm skills, there are many short-term options called "bootcamps" that do just that.
When deciding which classes would boost your tech comm toolbox, search through job postings and see what requirements they have in common. From there you can determine which skills are the most sought after. You can also read articles on future tech and see what will be popular in the next few months/years. For example, the relationship between the IoT (Internet of Things) and CCMSs (Component Content Management Systems).
Both DITA and DITA XML are hot right now. As a professional recruiter, I can tell you personally that there aren't enough qualified technical writers to fill the demand. A great place to start learning DITA is a free online class offered by Scriptorium at LearningDITA.com
After acquiring these new skills, volunteer in groups as mentioned earlier in the column.
Get that experience on your resume and samples in your portfolio!
In Closing
There are many methods you can employ to enhance your footprint in the tech comm community and advance your career. Don't be afraid to put yourself out there. You're worth it!
---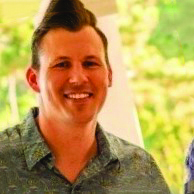 Kevin Meglic (kevin.meglic@prospringstaffing.com) is the interim President of Los Angeles STC chapter, and is Lead Recruiter at ProSpring Technical Staffing, a staffing agency that specializes in content professionals. https://ProSpringStaffing.com. He is also the Director of Operations at The LavaCon Conference on Content Strategy and TechComm Management, which will be in New Orleans this October. You can connect with him at https://www.linkedin.com /in/kevin-meglic-913101104/
---