By Anita Matechuk
One of my earliest memories is of my Grandma's crying blanket. Even as a preschooler, I knew it was ugly, and I had to be careful where I touched it because most of it was rough and scratchy. Grandma pulled it out whenever I was sad, sick, or needed a nap. It represented comfort and her love, and from then on, whenever I saw a quilt, I knew someday I was going to make one.
Discovering Quilt Pattern Designing
I find making a quilt top relaxing, choosing the colors, and watching the design come together. Sometimes there can be swearing, bleeding, or crying involved. However, this is perfectly normal for a quilter.
Now while I am a quilter, I loathe the quilting process leaving me with a lot of works in progress (WIP) or perhaps unfinished objects (UFO) — there is not a defined timeline for when a WIP becomes a UFO. The quilting process involves stitching the quilt top to the batting (warm fluffy layer) and backing fabric. For me, this requires crawling on the floor as I pin the three layers together while continually removing dog toys that my dog magically manages to toss on the quilt. Then, once I have it pinned together, I have to maneuver the bulk of the quilt through my sewing machine for what feels like a thousand times until I've stitched it together.
I began focusing on quilt pattern designing instead of sewing to save myself from the quilting process. The logic puzzle of design work filled my need to create as I worked to get all the instructions to fit while ensuring it filled the needs of all my readers. Unfortunately, as the subject matter expert (SME), I ended up with four times as many quilt tops because I was no longer sewing a quilt top for my enjoyment but testing the best way to sew it.
Finding Tech Comm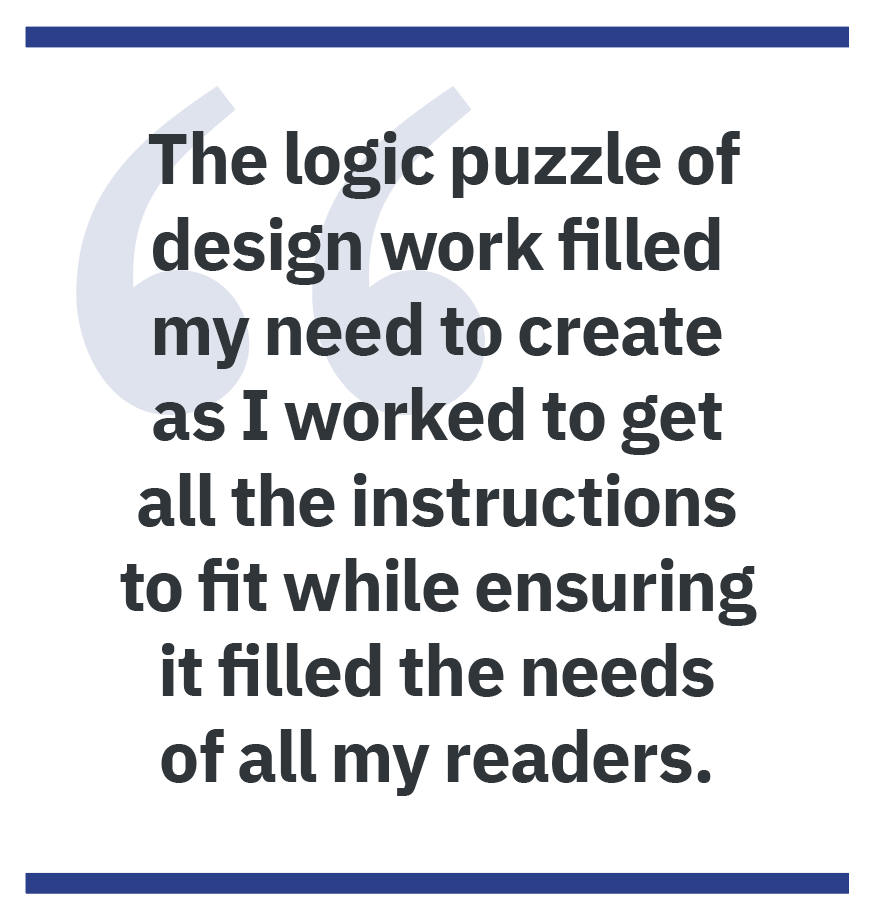 Getting laid off during a pandemic gave me the time to evaluate where I wanted my career to go. A technical writing job in my job search sounded intriguing. It offered the option of remote work, opened up my job options, and included my favorite parts of my past work experience. The job asked for experience in Adobe FrameMaker, and since it had been years since I used it, I decided to refresh my skills and research the program. For some reason, that initial search brought up Adobe InDesign instead. Looking at the software, I knew I wanted to use it in my hobby of quilt pattern designing.
Searching for schooling for the technical writer role led me to the Simon Fraser University (SFU) Technical Communication Certificate program. The first available course I could take was on Adobe InDesign. Needing something that didn't create quilt tops to fill my time, I decided to apply to the program. After all, even if I didn't like Tech Comm the classes would help me build my pattern-designing skills.
Learning Tech Comm
Starting out in Tech Comm, I knew I needed to decide the direction I wanted my career to go, but how could I when I didn't understand my options. So I began researching everything that sounded useful in quilt pattern designing. I figured if I wanted to learn it for my hobby, I might like it for a career.
As I built my tech comm skills, I began writing for other quilt pattern designers. Writing for other designers had benefits for me. For example, another SME now dealt with finding room for the quilt tops, and I got paid for doing my hobby.
Until now, I hadn't considered paying someone else to finish my quilts, but with the piles of quilt tops looming overhead, something needs to be done. So with the funds coming in from my writing hobby, I'm happily sending out my quilt tops for quilting. I write faster than I sew, and the piles of quilt tops are shrinking. However, I'm not sure what I'll do when the completed quilts come back, and I have to make room for those piles.
---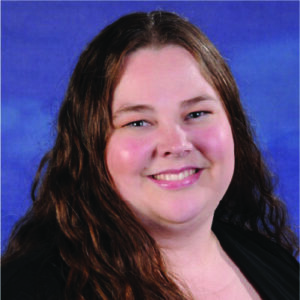 Anita Matechuk (linkedin.com/in/anita-matechuk-5b20511a4) is a recent graduate of Simon Fraser University's Technical Communication Certificate program. Although new to the tech comm field, she has a BASc in Electronic Systems Engineering and experience in the banking industry. She is currently working as a freelance technical writer.
---