By Aiessa Moyna, STC President and Liz Pohland, STC Chief Executive Officer
This marks the final issue of Intercom for 2022, and it also marks the final issue under the guidance of Editor Alisa Bonsignore, whose term concludes at the end of the year. We wanted to take the opportunity to thank Alisa for her service to STC over the past two years as editor-in-chief of our award-winning magazine for members.
Alisa has done a wonderful job of delivering educational feature articles, informative updates on the Society, and entertaining profiles of our members. She has worked to expand the editorial range of the magazine by recruiting several new columnists and first-time authors — particularly from among the ranks of our students and new professionals — balancing these fresh voices with familiar veterans who have developed a following over the years. Alisa has been a careful steward of the Society's flagship publication, which not only is a valuable membership benefit, but also is a trusted source of news and information, and a key way for our members to stay connected with STC and one another. Under Alisa's leadership, Intercom has seen an increase in online engagement and very positive feedback on the content each month. We invite you to join us in congratulating Alisa on a successful run as editor and thanking her for her efforts on behalf of our Society and its members.
Starting with the January/February 2023 issue, oversight of Intercom will transition to incoming editor Dr. Craig Baehr. Many of you know Craig as a past President of the Society, as well as the Chief Examiner for our Certified Professional Technical Communicator (CPTC) program and current chair of STC's Certification Committee. With a dual background as both an academic and a practitioner in technical communication, one of Craig's goals as editor is to promote professional development by actively aligning the magazine's content with the trending topics of technical communication, as well as with the CPTC core competencies, the STC Summit, and STC's other educational offerings, including collaboration with STC's journal editor. He also will oversee the transition of Intercom to an online-only publication, which provides the ability to publish more content than was ever possible in print. Please join us in extending a warm welcome to Craig as our next Intercom editor. We're looking forward to seeing how the magazine continues to evolve for the future under his tenure.
If you would like to send a note of thanks or congratulations to either Alisa or Craig, or if you are interested in contributing to the magazine, you can reach them via email at intercom-editor@stc.org.
You may know that 2023 marks the 70th platinum anniversary of our organization, which traces its roots back to the Society of Technical Writers and to the Association of Technical Writers and Editors, both of which were founded in 1953, later merged to form the Society of Technical Writers and Editors, and ultimately became the Society for Technical Communication. We kicked off the official observance of our 70th anniversary in September, and we'll continue to celebrate throughout the coming year with a series of special events and activities. Check the Society website [https://www.stc.org/about-stc/stc-70th-anniversary/] for details.
As STC looks ahead to the future, please feel free to share your feedback and suggestions. At any time, you may contact the Board of Directors at board@stc.org or the STC staff at stc@stc.org — they would love to hear from you.
Finally, as the year draws to a close, we both want to wish you and your loved ones a joyous holiday season and a happy, healthy New Year!
---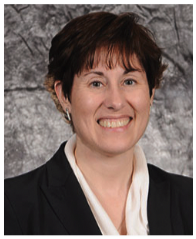 AIESSA MOYNA (amoyna.stc@gmail.com) is the 2022-2023 president of STC. Her recurring column will provide updates and insights on Board activities and solicit member feedback to guide ongoing decision-making.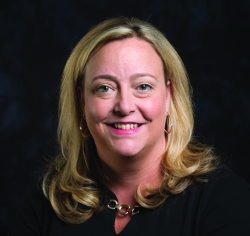 LIZ POHLAND (liz.pohland@stc.org) is the Chief Executive Officer of STC.