BY Aiessa Moyna | STC President
Happy New Year! As I mentioned in my last column, 2023 marks the 70th platinum anniversary of the Society for Technical Communication, which traces its history back to 1953, when the Society of Technical Writers and the Association of Technical Writers and Editors were founded independently, later merged to form the Society of Technical Writers and Editors, and ultimately became the STC we know today. Our mission is to advance technical communication as the discipline of transforming complex information into usable content for products, processes, and services. We do this by offering:
Top-notch education, from one-hour webinars to multi-day conferences to multi-week courses;
A certification program with credentials at the Foundation and Practitioner level, and an Expert-level credential coming online soon;
Information—and opportunities to publish —in our award-winning publications, website, and Body of Knowledge;
A range of honors and awards recognizing achievements in the field of technical communication;
A scholarship program and other opportunities for students, to help prepare the next generation to step into roles as technical communicators and educators;
Networking opportunities to help those who are new to the field learn about the career options available and benefit from the experience of colleagues already working in tech comm;
Programs, conferences, competitions, and communications driven by our chapters and special interest groups;
And training and support for community leaders.
As President, I am responsible for working with the Board of Directors, staff, and members to ensure the ongoing financial viability of our organization. The pandemic has taken a heavy financial toll on many organizations, and the Society is no different. You may know that our top two sources of revenue traditionally have been membership dues and the annual Summit conference and expo. More than two years of lockdown and extended virtual working have permanently changed the way business gets done and forced STC to reconsider how we operate going forward.
As a result—and based on member input—the Board has formed an ad-hoc working group to examine our membership dues model, community structure, and annual conference. We expect to recommend changes that ensure we're delivering what members and other technical communicators need and want, while securing the ongoing financial strength of our organization. You'll hear more about these efforts over time, and as STC looks to the future, you'll have opportunities to share your opinions. Why not get started today? Please send your suggestions to the Board of Directors at board@stc.org—we want to know how STC can support you and what you want from STC going forward.
---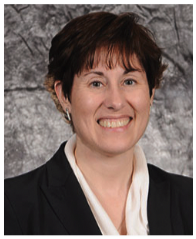 AIESSA MOYNA (amoyna.stc@gmail.com) is the 2022-2023 President of STC. Her recurring column provides updates and insights on Board activities and solicits member feedback to guide ongoing decision-making.