Academic programs provide both breadth and depth of study to prepare students for professional careers.
A novice technical communicator and a new university student share a common characteristic — both likely found their professional calling later in their respective professional or collegiate career. Many technical communicators joined the profession after years of working in tangential fields. Engineers and computer scientists with a passion for technology, journalists and English educators with a love of language, and so many others have found a professional home in technical communication. Similarly, university students who declare technical writing majors as upperclassmen are considered "found" technical and professional communication (TPC) writing majors. Often, these students do not declare a writing major as freshmen or even early sophomores, but rather join the TPC department early in their junior year after a handful of semesters pursuing degrees in business, engineering, literature, art, or mathematics, to name a few. Technical communication itself is a found profession, having first been recognized by the U.S. Bureau of Labor Statistics (BLS) in 2009.1
As the demand for well-qualified technical communicators continues to grow,2 the need for TPC education is evermore present. Anyone interested in pursuing a career in technical communication can improve their workplace skills through various types of credentials, such as academic degrees, certificate programs, certification, corporate training, and micro-credentialing (e.g., digital badges or mini certifications that acknowledge the development of a singular, specific skill set). With several credentialing options, a novice technical communicator-to-be may consider pursuing an academic degree.
About Academic Degrees in Technical and Professional Communication
According to ongoing research by Lisa Melonçon, professor of technical communication, there are approximately 600 technical and professional communication academic degrees offered in the United States with varied credit-hour requirements.3 Academic programs can include bachelor's degrees, associate degrees, certificates, minors/concentrations, and graduate degrees, such as a master's or doctoral degree.
An undergraduate student pursuing a bachelor's degree in technical communication can expect to complete approximately 120 credit hours before they can apply for graduation. That number breaks down to enrolling in about 10 courses a year for four years, assuming each course equates to the typical three credit hours. Required credit hours for academic certificates, minors (and even concentrations) vary greatly per university, but typically 15–18 credit hours are required, which averages to around six courses total.
Students pursuing master's degrees can expect to complete 40 credit hours on average (which is about two years of study), and doctoral programs typically require 60 hours in addition to required research hours, often averaging around five years of additional study beyond an undergraduate degree. But what is the value of spending several years studying TPC to a writer who is weighing their options between pursuing an academic degree or a professional certification?
When Writers Aren't Writing: The Value of an Academic Program
While both professional credentials and academic degrees are valuable, consider that a technical communicator will spend only a small fraction of their daily tasks performing the actual task of writing. A significant amount of time is spent researching, planning, designing, collaborating, reviewing, revising, editing, testing, and managing written, visual, and oral communication. In a university setting, many TPC programs prepare students to meet these workplace demands by integrating interdisciplinary learning objectives with courses in rhetoric and design theory. Academic degrees promote a more holistic approach to learning, and in contrast, professional credentials offer a deeper understanding of specific parts of the technical writing process.
Technical communication professors design assignments to provide good practices in every stage in a document's life cycle. Students enrolled in almost any writing course experience the process of research, and in a technical writing course, that could range from researching a product, audience type, competitor, client, or process. The research is often grounded in a research methodology and rationalized to a reader, such as a professor, peer collaborator, or community member.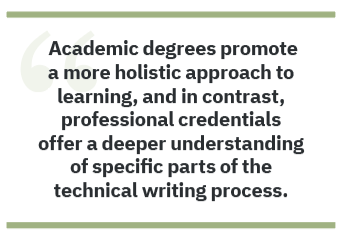 From there, often in small, collaborative teams in the classroom or across the university, students develop projects, such as reports, brief presentations, or infographics, during iterative cycles. Often the development phase of a writing project culminates in a peer review session, where students learn not only how to receive and respond to critique, but also how to craft meaningful, formative feedback. An increasing number of TPC programs also implement a course or unit on usability testing within the writing course to expose students to user-centered approaches and post-production document management. Careful course planning ensures TPC students are exposed to a breadth of technical communication theory and application.
Additionally, a TPC student will hone their skills in all types of interpersonal communication, including conflict management (to coordinate unmotivated peers during group work, for example), negotiating project timelines with clients and communicating cordially with subject matter experts, and collaborating with interdisciplinary majors on multi-authored papers. The written, oral, and visual communication required to navigate these classroom interactions are consistently ranked as essential skills for potential employees.4 Even the BLS highlights teamwork, or the ability to "work well with other writers, designers, editors, illustrators, and the technical workers whose procedure or product they are explaining" as a vital employment skill.1 The classroom provides the space and time for developing and improving these skills because of the innate culture of collaboration among fellow students, in opposition to professional credentials, which are often completed online, in an isolated and self-paced environment.
Students studying under the direction of an academic program may also benefit from programmatic recognition. The network a university program reaches can transcend national borders and provide students added layers of credibility and opportunity because of that network. While various bootcamps or professional credentials can strengthen a particular area of the résumé of a novice technical communicator, writers may find that workplaces do not value micro-credentials, especially if they are not from an accredited program or reputable organization within the industry.
Academic Students Benefit from Time
Night classes, part-time status, online courses, and accelerated degrees are designed to meet the needs of nontraditional students or those who cannot commit the time required for a traditional program of academic study. However, students in academic settings benefit from weeks-long, structured semesters spent with course material, like-minded individuals, and field experts. A majority of part-time and 40 percent of full-time students hold jobs during their collegiate careers,5 so a 16-week-long writing course may prove to be more manageable to complete than a self-paced professional credential. The length of a semester allows a student to study a range of topics that will give them a fuller context for the research, planning, and writing they are expected to perform as a technical communicator.
During semester-long projects, students also benefit from curating strong portfolios with documents that have undergone many rounds of peer review, received feedback from several professors, and gained input from professional community partners. The documents they create for these classes often receive permission to be used for career opportunities, as opposed to a career's worth of documents that cannot be used as potential writing samples because of company ownership over proprietary information.
Degrees Provide Benefits for Long-Term Careers
Apart from providing a comprehensive education grounded in rhetoric, research methods, and a plethora of collaborative writing opportunities, an academic degree in TPC can provide the graduate logistical benefits. Specifically, a technical communicator desiring a promotion or raise at work may reasonably be expected to earn a professional degree to qualify for the promotion.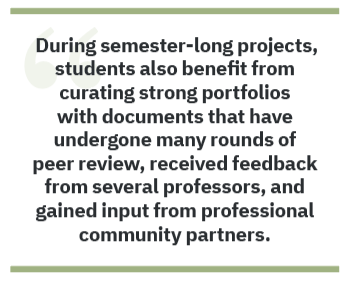 A strong candidate for a master's degree, sometimes referred to as a professional degree, is someone who can successfully apply to a graduate program. One of the common minimum requirements for this application is a four-year degree. Though a bachelor's degree in technical communication is very helpful for securing admittance into a TPC graduate program, applicants from any background can successfully enter a TPC graduate program with the right argument in their letter of intent (sometimes referred to as a letter of application) and previous academic achievement. An already-completed bachelor's degree can streamline the promotion process because a promotion or a raise may be awarded to an employee upon completion of a master's degree. An employee will be eligible for a promotion or raise once a four-year degree is awarded and then a two-year graduate degree is completed.
Conclusion
Any of the educational paths described in this article are viable and beneficial options for a technical communicator. Writers who find technical communication at any point in their professional lives can only improve upon their specific skill sets by completing any array of professional credentialing. Though this article is not a comprehensive exploration of all university degrees and other forms of professional credentials, there is value in pursuing academic degrees. Those who do may not see the fruits of their labor for upwards of four years, but what a writer learns in addition to effective writing skills while pursuing an academic degree can provide a technical communicator with a long, fulfilling career.
References
Society for Technical Communication. "'Technical Writer' Officially a Distinct Profession, per US Government!" STC Notebook. Society for Technical Communication, January 28, 2010, https://www.stc.org
/notebook/2010/01/28/technical-writer-officially-a
-distinct-profession-per-us-government/.
U.S. Bureau of Labor Statistics. 2022. "Technical Writers." Occupational Outlook Handbook. U.S. Bureau of Labor Statistics. Published September 2, 2022.
https://www.bls.gov/ooh/media-and-communication
/technical-writers.htm#tab-4.
Melonçon, L. "TechComm Programmatic Central." TechComm Programmatic Central, Accessed November 13, 2022, http://tek-ritr.com
/techcomm-programmatic-central/.
Dass, M., M. I. Sarfraz, C. Hewege, and D. Rajendran. 2018. "An Exploration of Global Employability Skills: A Systematic Research Review." International Journal of Work Organisation and Emotion 9, no. 1: 63–88. https://doi.org/10.1504/ijwoe.2018.10012435.
National Center for Education Statistics. "College Student Employment." Condition of Education. U.S. Department of Education, Institute of Education Sciences). National Center for Education Statistics, Accessed November, 13, 2022. https://nces.ed.gov
/programs/coe/indicator/ssa.
---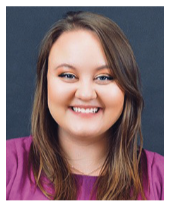 KYLIE M. JACOBSEN is an assistant professor of writing at Grand Valley State University, where she teaches courses in professional, web, and business communication and document design. She earned a PhD in technical communication and rhetoric; an MA in rhetoric, composition, and professional communication; and a BA in professional writing and communication. She is president of the Michigan Great Lakes Chapter STC, chair of the STC Scholarship Committee, and member of the STC Nominating Committee.