The March/April issue covers a wide range of issues related to the tools, technologies, and processes that inform the work of technical communicators. The specific contributions in this issue feature topics such as the current state of tools in technical communication, generative AI, low-code/no-code authoring, Content 4.0, tool discovery and analysis, lighting techniques, and a special feature on historical female figures in technical communication. With the range of topics featured in this issue, there's certain be some useful insights on tools and technologies to benefit all levels of expertise.
Recently, it was announced that Liz Pohland will be stepping down as STC CEO at the end of March, although she will continue supporting STC in a limited capacity for several weeks afterward. Many of us have known Liz in a wide range of roles over the past 14 years, including her work not only as CEO, but also as Director of Communications and Publications, as well as a previous Executive Editor of Intercom. Liz's contributions to the Society and the field of technical communication have demonstrated both dedication and significance, and I know we all wish her well in the next phase of her professional life.
And as many of you know, STC celebrates its 70th anniversary this year and there are plenty of featured events, speakers, webinars, and content to keep you in the loop. This year's Summit in Atlanta, Georgia, from May 14-17 will also feature a special anniversary celebration you'll not want to miss. And throughout the year, Intercom will include features and announcements of these events, as well as a few updated and reprinted historical articles from years past. If you're interested in writing a feature that speaks to the history of STC and technical communication, we'd love to share it with our readers. Feel free to send your submission to us at intercom-editor@stc.org.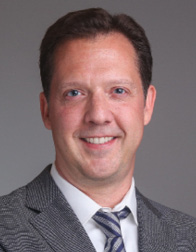 Dr. Craig Baehr
Intercom Executive Editor
intercom-editor@stc.org