STC's Technical Communication Summit is the premier conference for technical communication education and networking. The Summit brings together like-minded individuals to grow their knowledge of the technical communication field. Below are some highlights for attendees in Atlanta 2023. For details and to make reservations visit https://summit.stc.org/conference/entertainment-and-social-events/.
Entertainment, Networking, and Social Events Illuminarium: After Dark

Sunday, 14 May at 6:00 PM
The beauty of our daytime attraction transforms into an adults-only escape with a full bar. Blast off to SPACE for an out-of-this-world night out. Take an extraordinary journey across the galaxy in a cinematic experience that transports you and fellow Summit attendees through the depths of space. Enjoy cocktails in the cosmos or sip a martini on the moon for an adult experience beyond earth. Reservation required.
Sky View Ferris Wheel

Monday, 15 May at 6:00 PM
Towering nearly 20 stories above Centennial Park, the SkyView Ferris Wheel features 42 climate-controlled + private gondolas providing guests with breathtaking panoramic views of downtown Atlanta and the surrounding metropolitan area. Those looking for an even more enhanced experience will enjoy our VIP gondola boasting Ferrari style seats, glass floor and a longer flight time. With our convenient location just steps from many of Atlanta's most popular attractions, SkyView Atlanta is the perfect compliment to your downtown adventure. Reservation required.
STC Platinum 
Anniversary Colloquy

Hosted by Nicky Bleiel

Tuesday, 16 May at 11:00 AM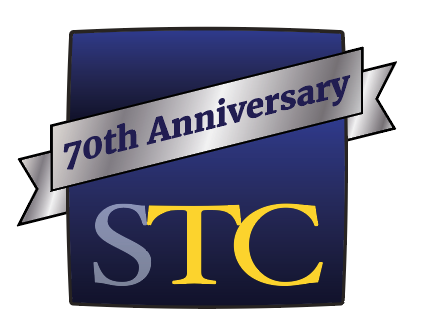 Dine Around Atlanta

Tuesday, 16 May at 6:00 PM
Join fellow Summit attendees as they gather for food and drink after a full day of educational sessions. Plenty of dining venues await within walking distance of the conference hotel. Meet up in the hotel lobby of the Hyatt Regency Atlanta with our Restaurant Guides, who will coordinate the group outings to your choice of local restaurants:
Gus's Famous Fried Chicken
Twenty-Two Stories
Pacific Rim Bistro
Amalfi Cucina & Mercato
Big Kahuna
Attendees will pay for their own food and drinks, but the camaraderie is priceless! When paying for dinner, separate checks will be requested, so no advance payment is necessary. However, please RSVP to let us know you are joining the group. We will make reservations based on the number of responses we receive.
Georgia Aquarium 
& Behind the Scenes Tour

Wednesday, 17 May at 1:30 PM
Georgia Aquarium, located in Atlanta, Georgia, is a 501(c)(3) non-profit organization that contains more than 11 million gallons of water. Georgia Aquarium is a scientific institution that entertains and educates, features exhibits and programs of the highest standards, and offers engaging and exciting guest experiences that promote the conservation of aquatic biodiversity throughout the world. As a leader in aquatic research and exceptional animal care, we are dedicated to fostering a deeper appreciation for our ocean and the animals that call it home.
Featured Speakers
Andrew Lawless 

Opening Session and Lunch

Monday, 15 May at noon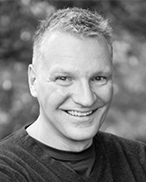 The Formula to Achieve Bigger Goals—Have you ever wondered how some people achieve so much more than their peers? Why is it that it's rarely the best candidate who gets the job or the promotion? What makes one company go under in a recession while a same-sized competitor doubles their revenue? Extraordinary people are not necessarily the most skilled or highest educated people. So, what do they do differently? Is there a superpower they have that others don't? In this energetic presentation, Andrew will reveal how extraordinary people become that way – and how you can too.
Judith L. Glick-Smith, PhD 

Honors Event and Lunch

Tuesday, 15 May at noon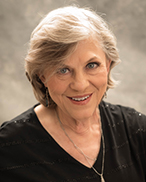 Using Flow to Craft a Life of Excellence in Tech Comm—You have chosen an amazing career. Tech Comm requires a love and commitment to life-long learning. To stay relevant, you must commit to being a change agent for yourself and for your profession. Using Tech Comm as a base, you can create a life for yourself that never gets boring or stale and which contributes to the betterment of others. This presentation discusses my research in flow-based decision making and flow-based leadership as it relates to the Tech Comm profession. We will also discuss how you can use a flow-based approach to improve your own sense of well-being and to help improve the lives of others.
Scott Abel

Closing Session

Wednesday, 17 May at 11:00 am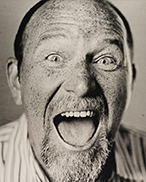 Inclusive Language: Survey Findings and Best Practices for Content Strategy—It is more important than ever to use language that is inclusive and respectful to all. Technical communication professionals have a critical role to play in promoting inclusive language, but what does that mean in practice? In this presentation, content strategy evangelist Scott Abel will share the findings of a recent survey of Diversity, Equity and Inclusion (DEI) professionals on the topic of inclusive language. You will come away from this presentation with a deeper understanding of the importance of inclusive language in today's diverse and ever-changing world, and practical strategies for promoting inclusivity.