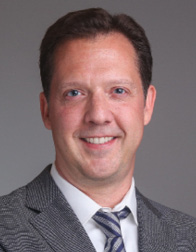 By Dr. Craig Baehr | Intercom Executive Editor
I'm pleased our May/June edition features a special issue on technical editing, guest edited by Kelly Schrank, a.k.a. Head Bookworm, who shares her 30 years of expertise and insights on editing. This special issue includes articles that span both the past and present state of technical editing from a variety of perspectives. You can also learn all about STC's Technical Editing Special Interest Group in this month's feature. And whether you're interested in learning all about the skillsets of technical editing, what technical editors do in their day-to-day work, what technologies and trends have influenced the field, or more about the state of technical editing today, this issue is certain to leave you agog.
A special congratulations goes out to all of our award winners who were recognized at our 2023 STC Summit in Atlanta. This issue features a complete list of this year's honorees and their accomplishments. Be sure to offer your congratulations to them as well!
As STC continues to celebrate its 70th anniversary throughout the year, there will be many more featured events, speakers, webinars, and content coming to you soon. In future issues, look for more information and updates from our 70th Anniversary Committee and Chair, Nicky Bleiel. Also, some of these features will offer a look back through our historical repository of photos from past STC milestones.
If you're interested in writing an article or column, we'd love to hear from you. Upcoming topics include soft skills, information visualization, and project planning for technical communicators. We welcome your contributions on these topics as well as any others that allow you to share your expertise and knowledge in technical communication with our readers. Feel free to send your submission any time to us at intercom-editor@stc.org