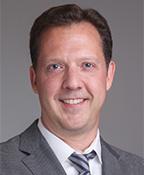 By Dr. Craig Baehr | Intercom Executive Editor
Our September/October 2023 features a Special Issue on Information Visualization with guest editors Amanda Horton and Dr. Jackie Damrau. This collection's theme focuses on the idea of rethinking visuals in your technical communication products. The topics in this issue which explore various angles of thinking about information visualization include creating a design system, modernist trends, alternative audio representations for accessible audiences, building equitable visualizations through ualitiative data, a cognitive approach to design, and a column focusing the marketing perspective of information visualization. As one of the core competencies of technical communication, visual communication is an essential skillset for students, practitioners, and academics in creating accessible, clear, interactive, and usable content. We hope you enjoy the features in this issue and that they will enhance your thinking and work about information visualization.
In this issue is also the first of a two-part feature Reflecting Backward on STC's 70 year history, which explores both past and future issues facing the profession and the Society. These issues are explored by three long-time STC Fellows Saul Carliner, Janice (Ginny) Redish, and Karen Schriver, who share their insights on the major developments, trends, concerns, and hopes for the profession. The second part will be featured in our November/December 2023 issue on Project Planning and Management in Technical Communication. A special thanks also goes out to the STC 70th Anniversary Task Force Chair, Nicky Bleiel for her work in coordinating the many events, features, and webinars throughout the year, reflecting back on our history.
If you would like to write for Intercom, we welcome topic ideas, short abstracts, as well as full-length features. Be sure to check out our updated Author Guideline's page on the STC Web site at https://www.stc.org/intercom/author-guidelines/ to learn all about formatting, preparing, and submitting your work. Upcoming issues will feature Project Planning and Management, Training and Development, Strategic Branding, and Accessible Design. But don't let this list limit your choice of topics—we gladly welcome submissions on any technical communication topic, as well. Email us at intercom-editor@stc.org with any questions about topic ideas.