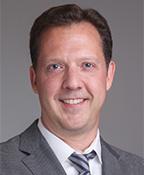 By Dr. Craig Baehr | Intercom Executive Editor
Our November/December 2023 issue focuses on Project Planning, which is a key core competency of the technical communication profession. This issue features articles on best practices and techniques of project scheduling, scoping freelance consulting projects, and planning and developing content using ChatGPT in technical communication work and in the practice of legal writing. Columns in this issue feature an interview with content strategist Megan Gilhooly and a discussion of budget cuts in higher education, with important implications for technical communication academic programs. Our other features include an overview of STC's Instructional Design and Learning Special Interest Group (IDL-SIG) from SIG Manager Maralee Sautter. And finally, our spotlight section features a memorial on the life and contributions of STC Fellow Lola Fredrickson.
This issue also includes the second of a two-part feature on STC's 70-year history, focusing on the future of the profession and the Society. STC Fellows Saul Carliner, Janice (Ginny) Redish, and Karen Schriver share their concerns, hopes, and predictions for the future of technical communication. Some of these issues include how our profession will address generative AI, content creation, ethics and social justice perspectives, as well as remote work. A special thanks goes out to the STC 70th Anniversary Task Force Chair, Nicky Bleiel for her work in coordinating the many events, features, and webinars throughout 2024, which have provided us a way to celebrate and reflect upon STC's history.
As we close out another year, we look forward to the next and look forward to hearing from you, our readers. If you're interested in contributing to Intercom, email your topic idea or mansucript to us at intercom-editor@stc.org for review. Upcoming issues in 2024 include special issues on Training and Development and Content Sustainability, as well as featured issues on Strategic Branding, Structured Authoring, and more. Be sure to check out our updated 2024 Editorial Calendar at https://www.stc.org/intercom/editorial-calendar/ for a preview of these forthcoming issues and topics.