This is one in a series of posts highlighting the activities and contributions of STC's communities. If you belong to a community and have important news or a key event to share, please email James Cameron at james.cameron@stc.org.
---
The Community Affairs Committee just announced a new webinar intended for STC community leaders and members interested in education and collaboration: Great Programming for All of Us! Leveraging Community Collaboration and Virtual Events with Ben Woelk. The webinar takes place this Friday, 11 August, at noon EDT (GMT-4). The CAC has the details:
About the Webinar
STC communities (both geographic chapters and SIGs) sometimes struggle to provide meaningful educational programming for our members and constituents. Unfortunately, it's not always easy to identify local subject matter experts or seasoned presenters. Winter brings another set of challenges, as travel to in-person meetings can be difficult in Canada and the northern United States. Join Ben Woelk, Spectrum Conference co-chair and former program manager for STC Rochester, as he discusses a virtual techcomm showcase model that enables multiple chapters to participate in programming, both as attendees and by providing presenters.
We'll also discuss possible opportunities for community collaboration in 2017-18, so bring your ideas!
About the Audience
This webinar is for all STC community leaders, who are encouraged to register and attend online or watch the recording.
About the Speaker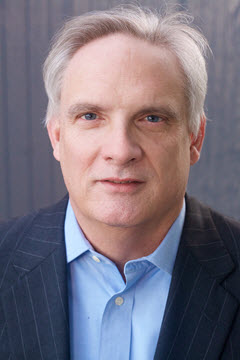 Ben Woelk, CISSP, CPTC, is an Associate Fellow of the Society for Technical Communication, where he currently serves as Scholarship Committee Chair and Vice President of the Rochester Chapter. Ben is the author of Shockproofing Your Use of Social Media: Staying Safe Online (available on Kindle). You can connect with Ben on Facebook, LinkedIn, and Twitter.