This entry is being posted on behalf of Christina Mayr, candidate for Nominating Committee in the 2020 STC election.
---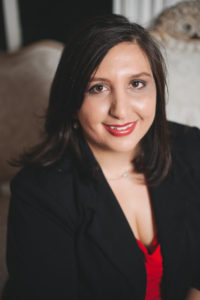 I'm Christina Mayr, and I'd be delighted to have your vote for Nominating Committee.
I'm a connector. As a child, my favorite games made satisfying shapes: Chinese Checkers, Connect-4, Tic-Tac-Toe. As an adult, I connect previous knowledge to new knowledge. As a technical writer, I connect users to technology and words to understanding. And, most importantly, in all parts of my life, I connect people with other people for mutual benefit. This is my skill, my thrill, and my purpose.
My connection with STC started in 2007 as a graduate student. My co-worker, who would become my first mentor, brought me to the STC Carolina picnic. I was enthralled to meet men and women in the industry doing what I wanted to be doing. I started to volunteer right away, and that was the beginning of this amazing journey. I'm actually still connected to many of those picnickers.
I've been a leader within STC Carolina since 2009, two years after that fateful summer day, in a multitude of positions. I saw the value in my local community and was hungry to be involved. I was lucky to have my mentor introduce me to people in her network, and I eventually started to build my own. As I became more invested in the chapter, I started to get back more than I put in. It was crossing this threshold that made me realize I needed to help others do the same.
As a Nominating committee member, I want to:
Harvest existing connections and plant new ones to identify promising leaders for 2021 and beyond.
Find and encourage emerging leaders to give their time to STC and help ensure a return on their investment.
Reach students who are interested in the field but don't know where to turn.
Draw in members from similar organizations and communities to ensure diversity of experience in future candidates.

I believe that as part of the Nominating Committee, I can help find the next generation of leaders to help continue propel the industry forward.