This entry is being posted on behalf of Bobbi Werner, candidate for Treasurer in the 2021 STC election.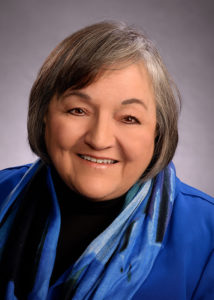 As a long-standing member of the Society for Technical Communication and freshly minted STC Fellow, I am happy to publicize my candidacy for STC Treasurer. Serving on the Board would be a new experience for me, but 30 years as a technical communicator and a decade of leadership in STC communities provide a solid foundation for this service. My years of experience as a chapter treasurer, financial manager for my husband's remodeling business, and church finance committee member overseeing a $1.4M annual budget establish my financial credentials. Yes, I'm a numbers gal with a peculiar fascination for balance sheets and bank reconciliations! I also bring a seasoned and progressive perspective to STC and an ardent commitment to serve. I have devoted my STC volunteer efforts to my chapters for years now, and the Alliance competition and two STC committees come in next to vy for time and energy. With the blessing of my chapter friends, I've begun to consider alternative ways to serve STC. Having observed the Society's financial challenges from a distance, I now hope to join the conversation about how best to manage STC resources, expand our base, and serve our membership in this volatile period. I'm confident my history and expertise would help in this role.
On a more personal note, my bout with COVID-19 this past December reinforced some important lessons that confirmed my decision to run. Key among them: life is a gift, and serving is a bonus. With so much I've been unable to do while ill and in recovery, lists of what I want to do, while I still can, take shape. Near the top of my list is serving as STC Treasurer. I humbly and gratefully request your support in the election to give me a seat on the Board. Help me cross that off my list, while I still can. Thank you!