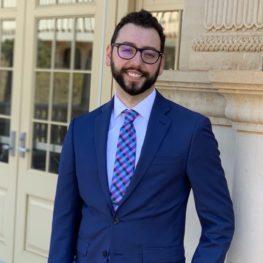 Jack's professional mission is to research and create better experiences for users in their day-to-day use of technology.

Jack received his B.A. (2013), from State University of New York at Cortland, and his M.A. (2015), and PhD in Technical Communication and Rhetoric (2019) from Texas Tech University in Lubbock, TX. He has over 6 years of experience working in university usability labs, conducting UX research, and helping to re-design apps and websites for a variety of small businesses and non-profits. He has participated in several design challenges to develop prototype applications for student education and the FDA. His research interests include usability, user experience (UX), and design thinking. Jack is always looking for the next collaborative project or user experience that can be improved upon.

Since joining Kennesaw State University (KSU) in August 2019, Jack has been awarded $15,000 in internal funding through the CHSS Faculty Scholarship Grant, published 2 peer reviewed articles, and published an edited collection book on content strategy. Currently, he is working to create and build up his department's usability research lab at KSU, where he hopes to encourage students and faculty to collaborate with the surrounding community in testing, designing, and creating better experiences.
Courses