by George Pullman
by Shanti Bruce and Ben Rafoth, eds.
by John McWhorter
by Lisa Emerson
by Kory Stamper
by Paul Rand
by Suyog Ketkar
by Seth Mattison and Joshua Medcalf
by Robert Talbert
by Alan Alda
by Alan Willett
by Esther K. Choy
by John L. Walters and Alan Kitching, eds.
by Willi Kunz, ed.
by Phaidon Editors
Writing Online: Rhetoric for the Digital Age
George Pullman. 2016. Indianapolis, IN: Hackett Publishing Company. [ISBN 978-1-62466-458-8. 224 pages, including index. US$20.00 (softcover).]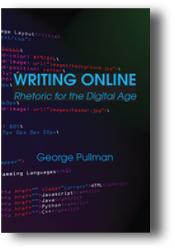 Pullman's Writing Online: Rhetoric for the Digital Age addresses the increasing need to "learn, think, and write digitally." Designed with an accompanying website, this text shows readers how to apply rhetorical practices to the digital world. While the book can be used without the accompanying website, Pullman strongly encourages readers to work through a section of the book and then apply those skills online. To aid in usability, the book includes a glossary of digital related terms—from <a> to zebra stripes.
Writing Online is divided into seven chapters, accompanied with an introduction and conclusion. The introduction provides readers with more than just an overview of the text; Pullman differentiates between oral, literate, and digital rhetoric. The introduction also familiarizes the reader with certain typographical aspects of the book, such as the use of the text [[Search: . . .]] to signal the reader to search on the Internet for a phrase and the use of bold lines to highlight key features for easy scanning.
The book's chapters cover everything from creating a domain name to using markup tools. Beginning with Chapter 1: Hello world, Pullman emerges the reader into the digital world by demonstrating how to set up an online self. The subsequent chapters address the following aspects of digital rhetoric: invention, arrangement, memory, style, and delivery. Writing Online incorporates traditional aspects of rhetoric and composition, such as the Toulmin model and Aristotle's appeals, and applies them to an online setting.
At the end of each chapter, a summary section reiterates, "Where you are now." Readers can use this numerical list to ensure they have obtained all desirable outputs from the chapter. For example in Chapter 5: Memory, the "Where you are now" section provides the reader with a checklist of items that you should have completed by this stage in the book: a landing screen, an about screen, a launch pad, a portfolio, and a reading list.
The Conclusion invites the reader to reflect on the knowledge obtained from the book as well as revisit the three rhetoric epoch tables listed in the introduction. The "Where you are now" section in the Conclusion is extensive, highlighting deliverables from each of the seven chapters.
Overall, Writing Online is a helpful tool for anyone trying to improve his or her online presence using traditional rhetorical skills. Pullman's work provides Web-based guidelines and strategies that are suitable for both students and teachers alike. Furthermore, the book's structure makes it easy to apply the valuable knowledge learned within its pages.
Elizabeth McGhee
Elizabeth McGhee is an English and technical communication graduate student at the University of Alabama in Huntsville. She is currently teaching composition courses as a graduate teaching assistant.
Tutoring Second Language Writers
Shanti Bruce and Ben Rafoth, eds. 2016. Logan, UT: Utah State University Press. [ISBN 978-1-60732-406-5. 288 pages, including index. US$26.95 (softcover).]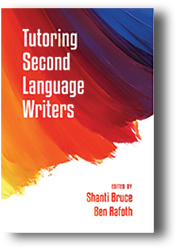 As a composition studies professional, I constantly look for new research to provide me with effective strategies for teaching English language learners. Bruce and Rafoth's edited version of Tutoring Second Language Writers is a guide created specifically for writing center tutors to help them better address the needs of English language learners at the university level.
The book, which is composed of four parts, structures around American pragmatist John Dewey's idea of reflective thinking. The first part, "Actions and Identities," offers readers valuable information concerning labels, stigmas, and other social-related issues that second language writers encounter. This section's chapters helped me to re-conceptualize the role of the writing center to incorporate a more diverse, welcoming attitude towards the growing population of international students.
"Research Opportunities," the second part of Tutoring Second Language Writers, provides the reader with relevant research methods and associated terminology. The chapter within this section that is most beneficial to my goal of acquiring effective teaching strategies is chapter 7, "Examining Practice: Designing a Research Study." In this chapter, Babcock discusses research methods that tutors can use to gather valuable statistical information within their own writing center.
The third part, "Words and Passages," includes personal stories from several experienced writing center tutors, many of whom are also second language writers. In chapter 10, "'These Sentences Sound Like Me': Transformative Accommodation in L2 Writing," Liu describes how one of her students successfully managed to shuffle between U.S. norms and her own cultural identity within her writing. Liu's story relates the importance of accommodating to second language writers' needs at the writing center.
The book's fourth and final part, "Academic Expectations," contains information regarding the challenges that writing center tutors should expect to face during a tutoring session. Most pertinent to my research is chapter 14, "Helping Second Language Writers Become Self-Editors." This chapter, written by second language writers Praphan and Seong, offers effective strategies that tutors can use before, during, and after a tutoring session. For example, Praphan and Seong suggest that writing tutors should keep a journal to record what they learn from each session. This journal log could potentially become a valuable resource to share with other tutors or to use in training.
While Tutoring Second Language Writers does offer examples of successful tutoring strategies to use in writing centers, it does not provide much in the way of detailed instructional methodology. However, the book provides readers with an in-depth look into the social issues that second language writers encounter and offers a great amount of personal insight from experienced tutors. Also, the "Questions to Consider" and "For Further Reading" sections at the end of each chapter include helpful sources for those seeking additional research on working with second language writers.
Elizabeth McGhee
Elizabeth McGhee is an English and technical communication graduate student at the University of Alabama in Huntsville. She is currently teaching composition courses as a graduate teaching assistant.
Words on the Move: Why English Won't—and Can't—Sit Still (Like, Literally)
John McWhorter. 2016. New York, NY: Henry Holt and Co. [ISBN 978-1-62779-471-8. 260 pages, including index. US$28.00].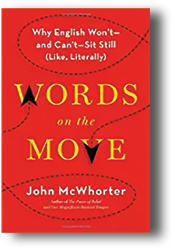 Words don't stand still. They're constantly changing. We all know this; and yet, even professions that involve writing regularly use words in ways they haven't been used in speaking for a long time. And words, of course, don't exist by themselves; they're embedded in a grammar. For this reason, we can say the same thing about grammar and about other aspects of language.
McWhorter is not being prescriptive. But any journalist or trade book writer knows that the further your writing gets from speech, the further you get from the reader, in such crucial elements of communication as understanding and remembering, interest, and building the relationship.
These are the things McWhorter explores throughout Words on the Move: Why English Won't—and Can't—Sit Still (Like, Literally)––things that can make our writing much more effective and successful…if we can tear down the wall between the two modes of language, and allow the spoken language a greater influence on our writing.
Let's look at a few differences; some of them obvious; others, a little less so. The classical bugaboo is the old "It is I" versus "It is me." The argument disappears if you use the analogy: No one ever says "It is we" (unless you're a Scotchman), in contrast to "It is us." Plus, of course, we never use the long form, but rather "It's us."
Probably the next most famous relic is the sentence-ending preposition (ESP). Churchill did that one 50 years ago, with his immortal comment to his secretary who had drafted a document for him where he fine many ESPs "This is a situation up with which I will not put." Yet even The Economist––the ultimate arbiter of good writing––continues to use it.
One of the major battles between our two modes of language is in spelling and pronunciation. Pronunciation varies all over the board: in regional dialects and over time. Spelling acts like a ball chain; especially in English. It's much worse than the tortoise and the hare. Eventually, the tortoise catches up to the hare. Spelling almost never does. In my writing, I sometimes use tho for though and thru for through.
While language may be always changing, changes in spelling are resisted to the end, by many grammatical fundamentalists. And there can be something dissonant about reading a word in print and pronouncing it a completely different way from its spelling. Take the word "draught," as in: "The region suffered a terrible draught."
To paraphrase Samuel Johnson, who compiled the first true dictionary of English: Dictionaries were not meant to embalm the language.
The value of McWhorter's book is that it makes us as writers more sensitive to the constant change of language, and to incorporate some of those changes in our writing.
Steve Darian
Steven Darian is an STC Fellow and retired from a career at Rutgers University, where he taught business and technical writing as well as other language-related courses. He also taught courses in management and business communications in five countries.
The Forgotten Tribe: Scientists as Writers
Lisa Emerson. 2017. Fort Collins, CO: The WAC Clearinghouse, University Press of Colorado. [ISBN 978-1-60732-643-4. 244 pages. US$29.95 (softcover).]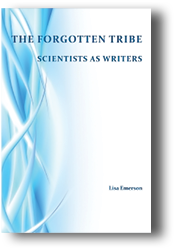 Here and elsewhere, Emerson argues that scientists as writers constitute a unique community of practice—a tribe—with sets of beliefs, attitudes, experiences, and methods of production that set it apart from others. Further, that this tribe has been largely neglected and forgotten, or worse, misunderstood and often misrepresented, by those who have sought to describe it from the outside.
In The Forgotten Tribe: Scientists as Writers, Emerson seeks to alleviate the deficiency by giving the tribe a voice. Using ethnographic research methods of the kind made famous by Studs Terkel and others, Emerson has conducted in-depth interviews with the scientist writers themselves about their experiences and practice, and presents the results as extended narratives, with a minimum of interviewer intervention. To allow the interviewees to speak with both spontaneity and candor, the narratives are presented under pseudonyms, but with enough information to provide context. To keep the research balanced, Emerson has interviewed a wide variety of scientists working in many fields, of both genders, and at all stages of their careers, from graduate students to those nearing the end of their careers.
The results are informative, valuable, and often enthralling.
Part of the book's value lies in the sheer joy of hearing first rate minds explore and share, some of them for the first time, their lived experience as writers coping with the unique demands of their community of practice. While individual experiences and viewpoints vary tremendously, many touch on their struggle to find their voice, the challenges of writing where multi-author publication is the norm, coping with the complex procedures and etiquette of peer review, and of writing for a highly critical—"prove it to me"—audience.
Many of the writers also address their early education with respect to writing and how inadequate it was to prepare them for the professional life that followed. Although a few recalled how a good writing mentor had changed their lives, many others reported being put off of writing by bad experiences in English class; encounters with ham-handed or indifferent graduate advisors who provided little or no help with writing were also common.
Many of the more senior scientists also explored how their writing practice had changed over the arc of their careers: some settled into producing work in a narrow field, while other found themselves reaching out to do interdisciplinary writing, or to produce articles for the general public; others have found more of their time taken up in editing and mentoring.
Whether you are a graduate student seeking to better manage your own education, an emerging scientist looking for a "heads up" about what to expect in the life ahead, an academic looking to better integrate disciplinary writing into the curriculum, or a senior scientist looking to broaden your reach or better help those you supervise, The Forgotten Tribe has much to offer.
Patrick Lufkin
Patrick Lufkin is an STC Fellow with experience in computer documentation, newsletter production, and public relations. He reads widely in science, history, and current affairs, as well as on writing and editing. He chairs the Gordon Scholarship for technical communication and co-chairs the Northern California technical communication competition.
Word by Word: The Secret Life of Dictionaries
Kory Stamper. 2017. New York, NY: Pantheon Books. [ISBN 978-1-101-87094-5. 301 pages, including index. US$26.95.]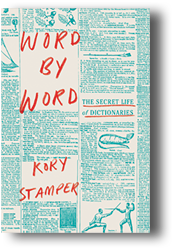 Maybe you're the type of technical communicator who always secretly wanted to be an editor for a famous book publisher. For most of us, that didn't work out, but, fortunately, Kory Stamper has written a book that lets us vicariously experience an editor's life. And what's more, the life of an editor at the most prestigious dictionary publisher in America: Merriam-Webster.
OK, I confess to being a word nerd, like most technical communicators, and my addiction extends to having reviewed at least three dictionaries for this journal: The Merriam-Webster Collegiate Dictionary, 11th edition (2004), the American Heritage Collegiate Dictionary 4th edition (2008), and the Concise Oxford English Dictionary 12th edition (2011). So that defeats Stamper's claim that "back in the days of yore when dictionaries were actually reviewed" (p. 110), because this journal actually reviews them.
Of course, not everyone loves dictionaries. Stamper identifies two groups: one who see dictionaries as infallible, the other who use it as a doorstop. And then there is the Internet, and who knows what that will ultimately do to the printed dictionary.
Stamper is an entertaining writer and has many good stories to tell in Word by Word: The Secret Life of Dictionaries. Her vocabulary is tremendous, and she sent me to the dictionary several times for words like "cacafuego" and "foofaraw."
Perhaps the book's best chapter is entitled "Marriage," where she relates what happened to her personally when Merriam-Webster expanded the definition of marriage to include gay and lesbians. Stamper was the subject of a deluge of email directed at her for attempting to advocate for a political cause, when she was just doing her job and saying how the word was being used, and not how it "should" be used.
Now I come to my major criticism of Word by Word. Despite the fact that Stamper has a stupendous vocabulary, she swears almost 30 times in this book. I am appalled, first, that she would do such an unprofessional thing, and, secondly, that her publisher, Pantheon Books, would let it be published this way. Believe me, I am no prude and believe that swearing has its place in language—when you are extremely angry, sometimes profanity is the appropriate response. But as every child learns in time, you have to learn when and where to use it. And a professional book on language is not the place.
Many years ago Cole Porter wrote a song called "Anything Goes" and he uses the following lines:
"Good authors too who once knew better words
Now only use four-letter words
Writing prose
Anything goes."
So maybe this is a problem that has been around for a while, but still I hope that millennials who are used to potty-mouthed comedians will expect more from their writers, and certainly more from their publishers, especially one with the stature of Pantheon Books.
Charles R. Crawley
Charles R. Crawley has always taught his students at Mount Mercy University in Cedar Rapids, Iowa, never to read without a dictionary—a good, collegiate dictionary such as Merriam-Webster—at arm's length.
Paul Rand: A Designer's Art
Paul Rand. 2016. New York, NY: Princeton Architectural Press. [ISBN 978-1-61689-486-3. 246 pages. US$50.00.]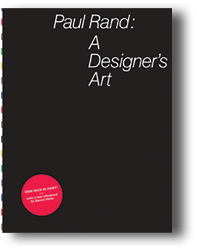 Paul Rand is a legend among American designers, his work is shown as icons of great design in studio and in design history classes, his theories and philosophies are touted by professionals as well as professors as the "do's" and "do not's" of design. In Paul Rand: A Designer's Art, you can read first-hand the master's words and see how his work embodies those words. The book is a collection of his essays, based on an earlier publication, Thoughts on Design, and accompanied by many examples of design, mostly from his own work, which help illustrate the points he makes in each essay.
While it may be intimidating for some to jump into such a large collection of essays, it can be read fairly quickly. Despite this, the depth of thought in many of the works will require some reflection, and perhaps even necessitate rereading to develop a deep understanding. The work includes Rand's interpretations of the theories of other masters from both Art and Design histories, and how he employs those truths in his own design work.
As mentioned, accompanying the essays is a collection of work, mostly that of the author, which helps to illustrate the ideas and the diverse ways in which one can interpret the essays. He includes historical images from other artists and designers when necessary to make a point. This collection of Rand's work is one of the most complete you will find, but he was far too prolific to include everything. The examples range from some of his more well-known work, such as his logo designs for ABC, IBM and others, but also includes some of his lesser known works as well.
Paul Rand: A Designer's Art reads as a guide for young designers and graphic design students. But it will also appeal to followers of Rand's work, methods, and philosophies. The book does contain a few prompts at the end that the reader can use to develop design projects to test the skills and knowledge learned from reading the text. An afterword by Steven Heller provides biographical information about the Rand, while also providing a humanizing effect for this design legend.
Paul Rand's collection of essays shows there is much to learn from the genius of this renowned designer. This collection of his work alone is reason enough for many to purchase the book. As you would expect from a designer of Rand's caliber, the book is beautifully designed, and the work is presented in a logical manner. Paul Rand: A Designer's Art is a book that can be read over and over again, each time gaining the reader deeper insight into the mind of one of America's graphic design icons.
Amanda Horton
Amanda Horton holds an MFA in Design and currently teaches graduate and undergraduate courses at the University of Central Oklahoma in the areas of design technology, design studio, and history of graphic design. She serves as a book reviewer for Technical Communication.
The Write Stride: A Conversation with Your Writing Self
Suyog Ketkar. 2017. Chennai, India: Notion Press, Inc. 2017. [ISBN 978-1-947283-04-6. 87 pages. US$10.00 (softcover).]
At a time when technical writing in India seems to have gathered momentum as a significant career option for people with sound technical aptitude and good English skills, Ketkar's book The Write Stride: A Conversation with Your Writing Self comes in as a vindication of this development. A young writer has dared to write on writing—a form of art that stands apart from others.
This book comprises ten independent essays on technical writing, design, editing, and the associated topics. Ketkar expresses a strong hope in the "Preface" that The Write Stride will lend us "the required insights that we could use to make our writing effective, free-flowing, and result oriented" (p. xvi). In the first essay, "Memory and Design," he establishes that an ideal design should be a part of the user's stored procedures for it to be user friendly. To him, like many of us, "the more intuitive the design is, the more the users can remember and recall" (p. 6). He advocates that technical writers must align the information with the readers' or the users' intention.
For an effective organizational communication, a technical writer wears several hats, such as a torchbearer, trouble-shooter, detective, fighter, researcher, and storyteller. In "Prober Self," Ketkar dissects these multifarious personas and justifies their stance. In "Information Prism," he explores the complex relationships between product and goals, architecture and requirements, and functions and specifications. With the help of illustrations and contextual examples, Ketkar highlights the interrelationship among products, goals, architecture, and requirements.
"The Fix of Choices" deals with writers' skill of gauging the readers' or users' requirement and providing the desired information with such granularity that the ambiguity factor can be entirely ruled out. In "Information Transformation Cycle," Ketkar talks about how a cyclical transformation of information affects the business at various stages and how a writer can positively influence this incessant transformation process.
Although in "Learning Cognitively," Ketkar prescribes a subtle approach to facilitate learning among the users to experience optimum usability, he spells out handy tips on writing and editing in the two subsequent essays: "You Can Write Better" and "Be Your Own Editor."
"The Story of Nonfiction "provides you with a comprehensive analysis of the similarities and the dissimilarities that exist between storytelling and technical communication. Ketkar ends with the essay, "Command Respect as a Writer," the underlying message of which can be succinctly put as, "Write not to impress. Write but to express" (p. 82).
The Write Stride's conversational tone, subtle humour at places, and consistent language usage will keep you hooked as you flip through the pages. I strongly feel all writers including technical communicators will find this book a worthy contender for a place on their bookshelf.
Arun Dash
Arun Dash works as a Senior Technical Author for AVEVA India LLP based in Hyderabad, India. With over a decade of technical writing experience, he has experimented with writing for various domains. He now continues his PhD in English from KIIT University, Bhubaneswar.
The War at Work: A Tale of Navigating the Unwritten Rules of the Hierarchy in a Half-changed World
Seth Mattison and Joshua Medcalf. 2017. Lexington, KY: Train to be Clutch. [ISBN 978-0-6928-2757-4. 162 pages. US$13.99 (softcover).]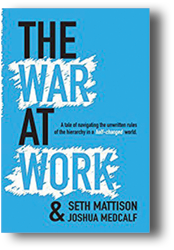 This is a fable of a senior vice president's spiritual journey from the hierarchical rules of his early years to acceptance of the network rules of his subordinates. He learns to be a more effective leader by blending the styles.
The War at Work: A Tale of Navigating the Unwritten Rules of the Hierarchy in a Half-changed World is a call for today's managers to shift their leadership style to cope with the effects that social networking has had on the traditional hierarchical style of leadership in American business. According to the authors, the war is the conflict caused by the unwritten rules that govern the worldviews and expectations of the four generations now in the workplace. Roughly speaking, everyone born after 1980 is more likely to operate by networking rules, making the work place a half-changed world. Because unwritten rules are unconscious standard operating procedures, violation of one generation's rules by another causes conflict.
Hierarchy and networking are equally weighted here. When younger workers operate under network rules, while their bosses apply hierarchical rules, clashes are inevitable and may lead to dissatisfaction, disaffection, and failure. Imagine the confusion and resentment generated when a manager's rule "I'm your boss, not your friend." collides with an employee's rule "We are all peers." Juggling these competing worldviews can sidetrack the most conscientious manager; not recognizing them can mean failure.
The book's premise is that inner change is required. It cites common unwritten rules in hierarchies and networks to illustrate the conflict that is possible when speaker and listener are unaware of their different worldviews.
Based on their description of how technological changes reshape and redistribute power, the authors present three Foundational Truths behind the unwritten rules of the network (pp. 78–79).
1: Unprecedented Access to Information
Rule: Information should be accessible, open, and free.
2: Exponential Reach
Rule: Everyone is able to contribute and participate regardless of age or experience.
3: Hyper Immediacy
Rule: Recognition is instantly attainable.
The War at Work's core message is that successful leaders will use the 5 Pillars of Transformation—Heart Posture, Mindset, Culture, Process, and Technology— to balance between the hierarchical managers and the networking employees work styles. The authors depict our transforming leader-hero exploring each pillar in detail, learning how to lead effectively without stress.
What does this fable mean to technical communicators? We, as noncombatants, are on the front lines of this war. We rely on leaders for our assignments and on workers for our information. Navigating through a war zone can be tricky. We can be more effective by learning about the styles and expectations that shape our bosses, subject matter experts, and ourselves. Identifying our audience in this way may give us the versatility to work comfortably with everyone.
I did not enjoy this book for several reasons. The fable format oversimplifies a complex social upheaval. The authors present no new insights about the war at work. The editing is erratic; there are distracting spelling and grammar errors throughout.
Marcia Shannon
Marcia Shannon, CPTC-Foundation, is a current STC member, Secretary for the Instructional Design & Learning and Technical Editing SIGs. She has more than 30 years' experience in IT, consumer goods, mortgage banking, and health insurance. Marcia is currently on sabbatical as she prepares for new adventures in writing.
Flipped Learning: A Guide for Higher Education Faculty
Robert Talbert. 2017. Sterling, VA: Stylus Publishing. [ISBN 978-1-62036-432-1. 244 pages, including index. US$32.50 (softcover).]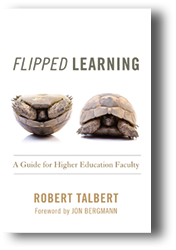 Because best practices in pedagogy change, the flipped classroom might seem like yet another idea experiencing its fifteen minutes of fame, but if you examine it a little deeper, you'll find old roots to models like the Oxford tutorial method. A flipped model in its simplest terms exposes new material to students when they are alone and then provides challenging material in class when the instructor can provide guidance. In Flipped Learning: A Guide for Higher Education Faculty, Talbert provides a brief history stating that past teaching practices "often share characteristics of flipped" classes (p. 26), but he also argues that to meet his definition of "flipped," the instructor must provide some form of structured activity in both the individual and group learning spaces.
For example, asking students to read material before class doesn't meet the criteria. Instead, the instructor must give guidance, such as "activities that students complete to show evidence of fruitful engagement with the readings" (p. 27). Throughout the book, you'll find several examples, including the video lecture, which most people associate with a flipped course.
Talbert's first two chapters are where he defines a flipped course then provides a brief history and theory before moving to more practical material. Chapter 3, which reviews several flipped learning case studies—math, engineering, business, and online/hybrid courses—lacks good models for the humanities. While Talbert uses examples that might challenge math-phobic instructors, don't let this dissuade you from reading this book. The focus on STEM over humanities and social sciences is about the only flaw in this text.
Part two functions like a course design workshop that should be required reading for teacher training. Talbert mixes several "backwards design" models and Bloom's taxonomy as he guides you through a seven-step process for flipping your course. He asks you to rank your learning objectives by cognitive complexity and then divide them so that the less complex objectives are met (or attempted) in the individual learning space while the more complex are tackled in a key activity performed in the group space. The chapter examples are sometimes too general (or math focused), but experienced instructors should be able to connect the ideas to their own course content.
The discussions on hybrid and online courses focus more on the hybrid model wherein some of the course is conducted in person. In a future edition, perhaps Talbert might expand this with examples from completely online courses.
The last chapter provides a common issues Q&A, such as how to handle students who feel the flipped model isn't really teaching and how to overcome anxiety surrounding issues of teaching in new ways. Talbert recommends a one-year plan "because the amount of time needed to create resources and design a course structure is manageable if spread out over six months to a year" (p. 192). The course design process, the tools and tips, and the excellent index make Flipped Learning worth a read.
Kelly A. Harrison
Kelly A. Harrison MFA, works as a consultant, speaker, and writing instructor in San José, CA. For over 20 years, she has written print and online content for various high-tech computer companies. Currently, she teaches writing at San José State University and Stanford University.
If I Understood You, Would I Have This Look on My Face? My Adventures in the Art and Science of Relating and Communicating
Alan Alda. 2017. New York, NY: Random House. [ISBN 978-0-8129-8914-4. 214 pages, including index. US$28.00.]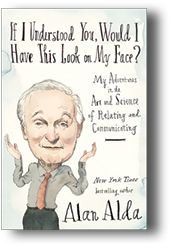 If you're skeptical that actor Alan Alda has much to teach about communication, If I Understood You, Would I Have This Look on My Face? My Adventures in the Art and Science of Relating and Communicating quickly dispels any doubt; in 214 gently self-deprecating pages, he teaches how to build empathy and communicate better. Alda hosted Scientific American Frontiers for 13 years, learning as he did how to help scientists explain their research and its excitement and importance: not just what they do, but why it matters.
Uniting experts with users of their knowledge is what technical communicators do for a living, and "Developing empathy and learning to recognize what the other person is thinking are both essential to good communication" (p. xvii). Alda's advice improves communication with loved ones, unfamiliar audiences, and experts. Success requires knowing both what you want to communicate and what your audience wants or needs to hear. Failure has consequences. For example, computer security staff have failed to persuade Management to improve security when they focused on technology, but Management wanted to know the bottom-line impact. No matter how clearly they described the technology, managers weren't listening. Success also requires an understanding of the "curse of knowledge:" what you know isn't what they know. Most experts assume everyone shares their knowledge, and fail to make that knowledge explicit. Putting ourselves in our audience's shoes (experiencing their thoughts and feelings, using the products we document) mitigates that problem.
Alda reminds us that communication involves both the head (facts) and the heart (feelings). When they conflict, communication can only occur if we resolve the conflict. Communication fails in other ways, including focusing on our assumptions rather than our audience, ignoring our partner's body language, and not responding to our partner's message—in short, through disconnection. Responsive listening re-establishes connections by letting others change our mind and by grasping the difference between one-way lectures and true conversations. Alda teaches the "yes and" technique: rather than disagreeing, accept our partner's message (yes…) and build on it (and…). He uses improvisational theater to teach people to create shared spaces and shared experiences (i.e., empathy). Communication is a dance with a partner, "not a wrestling match with an opponent" (p. 194). Working together, students learn to fluidly switch between leading and following. But you don't need improvisation courses to learn such empathy; you need only remember to pay close attention to spoken and unspoken clues, particularly when you'd rather just get on with your day.
Alda has other important lessons: We must tell enough to interest our audience, then relinquish our leadership and let them tell us what more they want. Laughter, emotion, and story make communication memorable. We underuse these tools. We can incorporate Alda's empathy-based approach, possibly complemented by such tools, in training, iterative design, and social media by integrating knowledge transfer with audience feedback.
Anyone who values clear communication, in person or in writing, will benefit from If I Understood You, Would I Have This Look on My Face?
Geoff Hart
Geoff Hart (www.geoff-hart.com) is an editor, technical writer, and translator who often teaches these skills to others.
Leading the Unleadable: How to Manage Mavericks, Cynics, Divas, and Other Difficult People
Alan Willett. 2017. New York, NY: American Management Association. [ISBN 978-0-8144-3760-5. 226 pages, including index. US$17.95 (softcover).]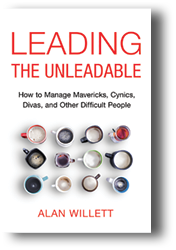 Willett's Leading the Unleadable: How to Manage Mavericks, Cynics, Divas, and Other Difficult People discusses the issues that arise from managing people. The book aims to provide methods for improving leadership that will lead to a productive, stimulating environment that yields valuable employee output. Willett divides the book into four sections: "The Call to Exceptional Leadership;" "The Leader in Action: Spotting Trouble, Dealing with Trouble;" "The Leader in Action: Preventing Trouble;" and "Leading Leaders." Each section is compiled of several chapters that explain valuable leadership strategies and reflection points for assessing your own leadership.
Willett reminds us that managing others is a choice that directs our attitude, interactions, and expectations of ourselves and those that we manage. The choice, intentional or not, requires us to develop skills for managing others. The skills needed for leadership often vary widely from the skills that led us to the role of leadership. Willett discusses the mindset we need for leadership and what it means to be an exceptional leader.
A necessary leadership skill is recognizing troublesome situations and taking action. Willett provides guidelines for recognizing trouble, taking action, and establishing change with emphasis on the leader's mindset and attitude toward the situation. Each strategy for change is paired with real-world situations to help us understand the value, see the process in action, and the outcome of the change.
The exceptional leader has learned to prevent trouble before it becomes a problem through goals and expectations. Willett helps us on our journey to becoming an exceptional leader with a discussion on how to cultivate an environment that drives good work and quality output. The discussion includes organizational goals that have become words "written on the wall" and lack the supporting environment to reach those goals.
Willett ends Leading the Unleadable with a discussion on leadership throughout an organization and how to assess the leadership of ourselves as well as other leaders. The discussion covers the challenges and variations of leadership, establishing expectations for ourselves and others, and achieving continued change.
I found this book to be a wonderful resource for all leaders, because it discusses strategies for improving leadership at all levels with a thorough discussion of leadership challenges and strategies for improvement.
Sara Buchanan
Sara Buchanan is an STC member that serves as the NEO STC community newsletter editor and is the membership manager for the IDL SIG. She is a Technical Writer at LCS is Cincinnati, OH, for the software, Rent Manager.
Let the Story Do the Work: The Art of Storytelling for Business Success
Esther K. Choy. 2017. New York, NY: AMACOM. [ISBN 978-0-8144-3801-5. 230 pages, including index. US$24.95.]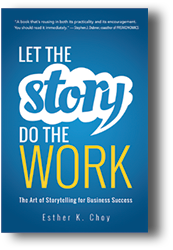 What comes to mind when you hear "Once upon a time….?" Do you think back to your childhood and the many stories you heard as a child? Stories are no longer a thing of the past. They are now becoming what businesses are using to capture your attention. Choy opens her book, Let the Story Do the Work: The Art of Storytelling for Business Success, drawing the reader into a time when she heard a radio ad that caught her attention, "Tell your business story" (p.4). Not long after, she saw a flyer at a private club with the headline "Bring the Story Home."
A story captures the audience's emotions and offers the ideal environment to present the logic needed to make the listener think. The goal of which, in the business context, is to inspire action.
Choy explains how an effective story follows the three-act formula. Act I is the orientation and the setting. You meet the actors involved. Next, Act II, the longest part of the story, represents the journey and includes the challenge. Finally, in Act III, the lead character overcomes the challenge.
In keeping with her three-act formula for effective stories, Choy implements this same formula in her book: Part One: Anatomy of a Story; Part Two: Bringing Stories to Life; and Part Three: Stories in Action.
In Part One, she examines the basic plots used in business communication: origin, rags to riches, rebirth, overcoming the monster, and the quest.
In Part Two, she includes a great five-step process to weave data and story. I especially like that she discusses how to include simple visuals, including how to effectively use a white board in a meeting. In addition, she discusses six types of StoryPicture and then includes steps to develop your own StoryPicture, along with a list of best practices.
In Part Three, Choy addresses how to use your own story to build credibility and connection and how to do successful networking by starting with a good story hook (conflict, contrast, and contradiction). You can put these chapters to use immediately in preparation for networking.
Inspired by Choy's book, I developed a script for a short video for one of our upcoming product features. When writing the basis for the script proposal, I addressed the core story components that Choy discussed: structural, elemental, authentic, and strategic. When I did this, the video structure and content became clear. I intend to use Let the Story Do the Work as a reference as I develop other videos.
Even if you aren't developing a video, there are other instances where telling a story is valuable, for example, in a job interview and when you are networking. You'll find Choy's book to be a great reference.
Rhonda Lunemann
Rhonda Lunemann is a technical writer with Siemens PLM Software and is a senior member of STC's Twin Cities Chapter. She assists in arranging programs for the Twin Cities Chapter.
Alan Kitching: A Life in Letterpress
John L. Walters and Alan Kitching, eds. 2017. London, United Kingdom: Laurence King Publishing. [ISBN 978-1-7806-7772-9. 408 pages. US$70.00.]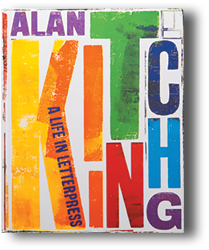 The much-anticipated monograph on Alan Kitching (b. 1940), one of the foremost practitioners of experimental letterpress typography and printmaking of the 21st century, is an extensive record and personal account of his innovative methods for the letterpress printing process and high-spirited lettering style. He works with letterpress and woodblock type and relies on a centuries-old method of printing that principally uses hand-fed presses to attain colorful hand-set letterforms in an unsystematic manner. Alan Kitching: A Life in Letterpress traces the development of Kitching's creative output, colorful typographic experiments, and hand-printed letterpress pieces over a 50-year period. Kitching says, "The book started life some 14 years ago by my late wife and partner Celia Stothard in response to an article commissioned by John Randle of the Whittington Press for his journal 'Matrix'….The story was made by John and I having many pleasurable discussions and interviews for the writing to take shape. The choices of work were done between Simon and my then assistant Jon Kielty who was involved with my archive. The content was drawn from some 60 years of work and association with many people who I had been working with throughout that time."
At Kitching's Typography Workshop (which houses the biggest collection of Printers' Wooden type in Europe), he customarily runs a hands-on two-day letterpress printing workshop arranging physical types, investigating the fundamentals of typography, and also offering a series of irregular themed "type talks" from the Typography Workshop annals. He is a maestro at the precise details of typographic printing and has brought back to life a craft-based approach and human connection, which is the nucleus of his design. As contributor Derek Birdsall explains in the foreword, "I know no man more in his element. With a wizard's mix of inks and fonts, Alan has produced unique posters and broadsheets, astonishing in their originality and freshness. Indeed, he has created a new language of vision: 'Magick—with a 'K'" (p. 7). From beginning to end, Alan Kitching contains a rich source of photographs and typographic images, some independently printed by hand on a Vandercook no. 3 proof press.
Overall, Alan Kitching: A Life in Letterpress is a very appealing and comprehensive book, accompanied by numerous examples of Kitching's extensive body of work: type specimens, jobbing printing, experimental prints, book, magazine, and catalogue covers, letterpress broadsides, and limited edition prints for the publishing and advertising industry. The book provides guidance for everyone who is interested in using mechanical tools and devices for letterpress printing or concerned with the expressive power of typography and graphic communications. This must-have book unveils Kitching's inventive style through imaginative and unusual use of wood letterforms for modern visual communication forms.
Richard B. Doubleday
Richard B. Doubleday is an associate professor in Graphic Design at Louisiana State University's School of Art. He is a contributing author of Dialectic, a scholarly visual communication journal, and Graphic: 500 Design that Matter. Richard has been published extensively in leading graphic design journals.
Phantasmagorias: Daydreaming with Lines
Willi Kunz, ed. 2017. Niggli, Switzerland: Braun Publishing AG. [ISBN 978-3-7212-0964-8. 112 pages. US$29.95.]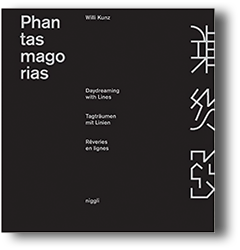 For many students and designers, the beginning stages or entry point into a new design project most often makes us nervous with feelings of uncertainty. This emotional state or reaction can be stifling to the creative process and prevent us from making new things or thinking of new ideas in a natural way. Ultimately, the graphic designer is regularly pursuing pragmatic concepts, refining and solving graphic communications problems, and continually challenged to inspire, create new forms, and make relevant work in the practice of contemporary graphic design. When everything is considered, graphic design is about order and clear messages, inventing and revealing new ideas and sharing those personal views filtered through the state of one's vision.
In Phantasmagorias: Daydreaming with Lines, Kunz demonstrates his methods for constructing compositions with lines and sets in motion a strategic guide to empower and inspire students to harness their creativity and establish a new path to creative problem solving and inventing new forms. He shows how personal interest is put into practice and assimilates his rationalization for the usefulness and reliability of modernist graphic design principles. Kunz's design sensibility and specific design ideas are explored, offer insight, and provide the reader with ideas to encourage experimentation with lines and take command of one's creative vision and spirit. This book offers design students and practitioners numerous techniques for the formation of ideas and the creative use of lines to investigate form and the delineation of space within a two-dimensional field, while helping to build a strong design foundation. Through a series of design studies, readers will gain a better understanding of how one of the basic art elements—the line—is analyzed and explored to convey movement and mood, and unlimited possibilities. Kunz explains, "My books 'Typography: Macro- and Microaesthetics' and 'Typography: Formation and Transformation' were intended for typographic design education; they reflect my ideas and design principles. 'Phantasmagorias: Daydreaming with Lines' takes my personal interest in The Line further than previously discussed in my books."
Phantasmagorias presents instructional examples, illustrated methods and well-documented repetitious visual studies to arouse inventive thinking and produce imaginative forms. This book sets out to identify, through a rigorous series of steps, the importance and creative recognition of the design iterative process. For design students and graphic design practitioners who are eager to understand the design process in greater detail, this book offers insight and inspiration to expand your creative capacity and express ideas more fully.
Richard B. Doubleday
Richard B. Doubleday is an associate professor in Graphic Design at Louisiana State University's School of Art. He is a contributing author of Dialectic, a scholarly visual communication journal, and Graphic: 500 Design that Matter. Richard has been published extensively in leading graphic design journals.
Graphic: 500 Designs that Matter
Phaidon Editors. 2017. New York, NY: Phaidon Press. [ISBN 978-0-7148-7384-8. 708 pages. US$24.95.]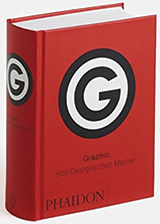 Graphic: 500 Designs that Matter, a recently developed, all-inclusive reference work showcases five hundred highly original, classic works of graphic design, from the dawn of typographic printing to the present day. This book traces an outstanding collection (15 prearranged categories) in the evolutionary trail of graphic and typographic design history, while offering a wide-range of contemporary visual communication examples. Inside the book is a rich source of rarely seen historical material and familiar graphic design classics. The Phaidon editors say, "We looked at designs that have created a benchmark for excellence and innovation in the field of graphic design. Each design was a turning point in the history of graphic design. Even designs that are hundreds of years old are still incredible sources of inspiration." Originating from the celebrated Phaidon Archive of Graphic Design, this fascinating treasury of classics not only provides its readers with historical and sentimental interest, but is destined to become a relic of graphic designs rich visual heritage.
The extensive archive praises the legacy of graphic design history emerging as early as the 1300s to the present day. The book's introduction is a firsthand account of the origins of '"graphic design", a term first used in print in the 1922 essay "New Kind of Printing Calls for New Design" by the American book designer William Addison Dwiggins. From beginning to end, a simple yet attractive page layout flows in an unimpeded, balanced manner exhibiting an uncomplicated typographic system in contrast to classical gems of graphic art. "Emilia Terragni, the publisher, and Julia Hasting, the art director, were deeply involved in the design of this book—especially the pairings. They decided on the short list of designs, as well as the pairings and the sequencing. Some pairings visually made sense right away, while others were based on history, themes, or even typeface," explained the editors.
Graphic is a captivating cultural and historical examination of five hundred iconic works that commemorate the power of graphic design and embody the spirit of their time. Juxtaposing five hundred visual designs over several hundred years and across a wide range of niche areas from the Gutenberg Bible and Hypnerotomachia Poliphili of the fifteenth century, to the trend-setting Baseline International TypoGraphics magazine and Gotham typeface of today. The editors note, "By not arranging the designs chronologically or alphabetically, Graphic makes people look at the development of graphic design in a different way. Here, dates and designers are secondary. Instead, what really matters is the visual impact that the designs still carry—and will carry—for many years to come." This reference guide is appealing and provides brief, but comprehensive, historical analysis for everyone who is interested or concerned with typographic history and graphic communications, and will soon become an indispensable guide. It is a pivotal addition to the development of graphic design as a scholarly discipline and an important resource on contemporary graphic design.
Richard B. Doubleday
Richard B. Doubleday is an associate professor in Graphic Design at Louisiana State University's School of Art. He is a contributing author of Dialectic, a scholarly visual communication journal, and Graphic: 500 Design that Matter. Richard has been published extensively in leading graphic design journals.