This issue of Technical Communication exemplifies the diversity of research that is typical of the journal and the field.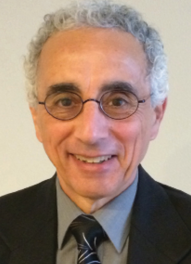 Meinald Thielsch and Manuel Wirth's "Web-Based Annual Reports at First Contact: Corporate Image and Aesthetics" investigates which salient characteristics of online annual reports—content, usability, or aesthetics—make the greatest impact on public impressions of corporations. Their experiment, involving 155 participants and the annual reports of seven businesses, finds that simple viewing of the annual report boosts corporate image, but the aesthetics or visual design of the report is key. This finding could challenge the relative weight given to information design versus usability in the teaching and practice of the field.
Susan Lang and Laura Palmer's "Reconceiving Technical Editing Competencies for the 21st Century: Reconciling Employer Needs with Curricular Mandates" studies textbooks and syllabi used for college courses in technical editing as well as job postings for technical editors. The key finding of their comparative analysis is that students are ill-prepared for the multimedia requirements of more and more positions in technical editing. Their recommendation is that academic programs in technical communication dedicate two courses to technical editing: one that still emphasizes written language and one that focuses on audio, video, illustrations, and online distribution and access. This is a proposal with sweeping import for academic programs in technical communication.
Eva Brumberger and Claire Lauer's "International Faces of Technical Communication: An Analysis of Job Postings in Three Markets" analyzes job postings in the USA, India, and the United Kingdom and Ireland and finds that noteworthy differences exist in the job categories and industry sectors advertised as well as in the expectations of employers regarding levels of experience and education, skills with information products and technologies, communication competencies, and personal characteristics. This research thus has obvious practical and theoretical implications for intercultural collaborations.
"Promoting User Advocacy to Shift Technical Communication Identity and Value" by Sarah Martin, Nicholas Carrington, and Nancy Muncie chronicles how technical communicators in three different environments—military, academic, and corporate—introduced the methods of user-centered design and user experience (UCD/UX) in their jobs and thus established their positions as vital and visible contributors to the success of their respective organizations. Their stories offer important lessons for every technical communicator on the job or in the classroom.
Mats Broberg's "Managing and Publishing Technical Data at FLIR: A Description of Two System Generations" details how a multinational corporation proceeded in the analysis, acquisition, and implementation of software solutions vital to its operations. The explication of this experience—from the options considered to the criteria for evaluation—contributes direct and candid insight on the decision-making processes of organizations.
Every article in every issue of the journal has the potential to inspire change. I am sometimes asked which topics or issues in the field are going unexamined and could be the focus of potential manuscripts for the journal: that is, which topics would I consider publishing on but never do because no manuscripts on this topic are submitted to the journal.
My answer has been consistent: technical communication in the gun industry.
Considering that guns are ripe with risk, I have been surprised that technical communication related to guns is never the subject of research in the field. I could easily imagine, for example, articles on the usability of operating instructions, the clarity of hazard messages, the efficacy of training materials across multiple media, the impact of illustrations on safe practices for cleaning and storage, or the merits of plain language in explanations of operator rights and responsibilities.
The subject of guns certainly has extensive and tragic relevance: For example, the Global Burden of Armed Violence 2015 (www.genevadeclaration.org/measurability/global-burden-of-armed-violence/) examines the period of 2007–2012 and compiles information from 175 nations and territories. It offers a conservative estimate of 174,000 people killed and 754,000 injured each year by guns worldwide—figures exclusive of wars.
In the United States, according to the Gun Violence Archive (www.gunviolencearchive.org), this year, 11,000 people have been killed and 23,000 injured with guns, with 1,500 verified unintentional shootings. Of the killed and injured, 525 were ages 0–11. And this violence has economic as well as emotional consequences: According to a Stanford University study of the years 2006–2014, gun-related injuries cost Americans $730 million a year, with the public picking up 40% of that cost (Spitzer et al., American Journal of Public Health, pp. 770–774, May 2017).
Guns are also big business across the world, from Austria's Glock, Germany' Walther, and Italy's Beretta, to China's Norinco and Japan's Miroku, to Argentina's Bersa and Brazil's Taurus, to the USA's Colt, Magnum, Remington, Smith & Wesson, Springfield, etc. In 2014, for example, the USA manufactured 9 million guns (excluding guns for the military but including guns for police), exporting 400,000, and importing 3 million from gun manufacturers in Europe, Asia, and South America (www.atf.gov/resource-center/docs/2016-firearms-commerce-united-states/download). Include material suppliers, ammunition, and the sales of gun-related equipment and clothing for hunting and shooting sports activities and the annual worldwide economic impact of the gun industry gives it prodigious influence. In the United States, that influence is especially pervasive because the gun industry, according to the National Shooting Sports Foundation, creates jobs and generates tax revenues in all 50 states (www.nssf.org/government-relations/impact/).
Given the intrinsic and widely realized risks associated with guns as well as the international scope and extraordinary resources of the industry, the scarcity of related research in the field of technical communication is altogether surprising. Do we think we have nothing to contribute from theory or practice to the conversation about guns? Do we believe that the rhetorical principles we espouse would offer no insight on how operating instructions or hazard messages could be devised in words and images? Do we imagine that usability testing of information materials would be ineffective?
Or could technical communicators at least aid in a reduction of unintentional killing and injury? Could we assist in composing policies that assure private enjoyment and security as well as public and private safety?
After reading in the newspaper about a child who killed a sibling with a rifle received as a gift, I decided to investigate this tragic case. I visited Keystone Sporting Arms online: The site has been changed, but the pages I visited in 2015 are still available at web.archive.org/web/20150703151332/http://www.crickett.com/. Here was advertised the gun in question, the Crickett Rifle. According to testimonials on the site, it is bought for boys and girls as young as 4½ (web.archive.org/web/20150822093548/http://www.crickett.com:٨٠/crickett_testimonials.ph).
Also on the site, I noticed a prominent link to a "User Manual" (available as a pdf) and examined the manual critically as a typical technical communicator would. I noted immediately that it displayed a surprising confusion about its intended audience: While the manual specifically addressed the rifle owner (i.e., a child), it adopted wording and phrasing that would likely be unclear to a child (e.g., "Use only a non-acid resinous recognized quality gun oil, especially when cleaning the barrel bore. Other chemicals should not be used."). And, yes, it included abrupt shifts from active to passive voice. Typographical errors were also distracting (e.g., "Please read this booklet carefully before operation your rifle."). Especially distressing was that the manual included no illustrations. In addition, the "Operating and Cleaning Instructions" and "Trouble Shooting" tips on pages 6 to 9 were duplicated on pages 10 to 13 of the 15-page manual.
I also noticed that aside from the brief warnings and cautions in this manual, the only remaining information about safe practices was supplied by a link to the extensive materials available through the National Shooting Sports Foundation (nssf.org).
I thought revising this manual would make a great service-learning project for a class I would be teaching. I emailed Keystone Sporting Arms, explained who I was, briefly identified the several deficiencies in its operating manual, and proposed that my students could revise the manual at no cost. A representative inquired about examples of manuals that I might have written for the firearms industry. I acknowledged my inexperience but noted my record of teaching and publishing and supplied a résumé and copies of two of my articles published in Technical Communication. Following several weeks without word, I inquired again, only to find my offer declined without explanation. The defective manual remained available on the site. In Spring 2017, Keystone Sporting Arms launched a new site that includes no manual of instructions (www.keystonesportingarmsllc.com/).
I would guess that my inexperience at writing for the gun industry might have caused the rejection of my offer. Or it could be anxiety about litigation if the corporation allowed that its manual was defective.
Regardless of the reason for this rejection, I do know we are missing critical opportunities to analyze and influence technical communication in a thriving industry as well as to serve the communities in which we live by making every citizen as conscientious and judicious about guns as clear instructions, lucid policies, and necessary cautions will allow.
My only remaining question: What equally important industries are we failing to examine and guide?