The components of project management maintain a continuity from project to project. Yet, technology offers a streamlined efficiency that allows alignment of resources, allocation of funds and distribution of a work force in a precise and measured manner.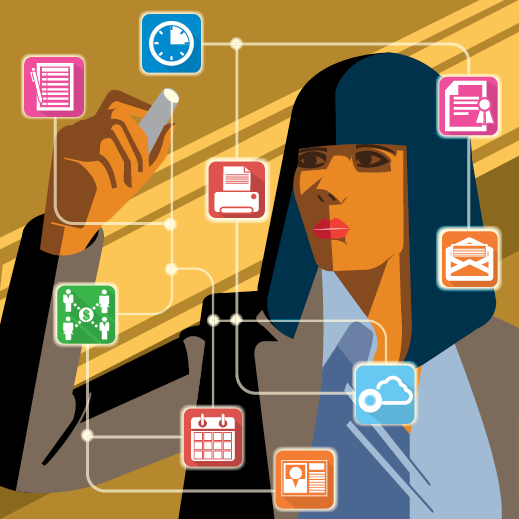 Projects can be planned far in advance with predictable outcomes and successes with the advent of multiple applications and approaches.
I've endeavored to capture the computerized manipulation of project components with the cover illustration.
About the Artist
Rick Forgus is an award-winning illustrator with expertise in both print and digital formats. His stylized illustrations can be seen in corporate reports, advertisements, editorials, and books across the globe. He is the owner of Atomic Werewolf Studio in Arizona, where he and his wife, Colleen, are collaborating on a series of children's books.
For more information or to contact Rick, visit www.atomicwerewolfstudio.com.