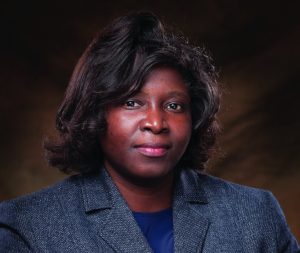 By Miriam F. Williams, Editor
In PEN/Open Book Award winner Nelly Rosario's essay, "This Bridge Called My Pen," Rosario explained how she, a Black Latina trained in engineering and creative writing, bridged "multiple disciplines, cultural traditions, and linguistic tools" with this simple phrase: "I like bridges." Rosario concludes her powerful essay by encouraging technical communicators to "Go forth and continue to pen bridges across disciplines."
As someone who transitioned from a career in policy implementation to technical communication, I see great value in bridging disciplinary and professional divides. I, too, like bridges. Before teaching and conducting research in higher education, I worked in Austin, Texas as a project manager tasked with managing the rewrite of hundreds of health and safety regulations from legalese to plain language. In my efforts to better understand plain language, collaborative writing, and technical editing, I often consulted this journal, Technical Communication. I found the articles based on sound research and still practical enough to share with my colleagues who were attorneys, budget analysts, and policy experts. For me, a practitioner trained in Economics and Public Administration, Technical Communication was my introduction to our field and discipline.
In his February 2007 editorial, "Why Should STC Publish a Journal," former Technical Communication Editor-in-Chief Dr. George Hayhoe wrote, "Technical Communication has the distinction of being the longest running professional publication in our discipline" and noted that "25% of the authors published in our pages in 2006 were practitioners." As incoming Editor-in-Chief of Technical Communication, I encourage practitioners, from STC's international membership as well as the journal's international audience of scholars from academic institutions around the world, to continue to submit your manuscripts to Technical Communication. Your knowledge and contributions to the field's growth are vital to our discipline and our field. My vision for Technical Communication is that we not only continue the legacy of the journal as an international resource for practitioners and academics but make it a space where we strengthen our relationship through collaborations and lesson drawing. Lesson drawing is a public policy term that simply means that we make active choices to learn from one another. As in most disciplines, there is a certain distance between those who work in higher education and practitioners in industry, government, non-profits, and in the community.
One means of strengthening academic-practitioner relationships is to encourage more research collaborations between those of us who conduct research in higher education and those of us who conduct research in industry, in the community, and in government. These types of collaborations are not new in our field and modeled by Technical Communication's most recent Editor-in-Chief, Dr. Sam Dragga, in "Cruel Pies: The Inhumanity of Technical Illustrations," which was published in the August 2001 issue of Technical Communication. This important article is a collaboration by Sam Dragga with Dan Voss, who was at the time an STC Orlando chapter member and a communications manager at Lockheed Martin Missiles and Fire Control. This type of collaboration may require practitioners, who in this field are uniquely qualified to publish and conduct research, to reach out to academics with research ideas to address problems or highlight innovations in industry and government. These types of collaborations, even if small in number, may require researchers in higher education to look for opportunities to do more than study practitioners as participants or sites of inquiry, but to find ways to conduct research together. Of course, there is still great value in research conducted exclusively by those in higher education or exclusively be practitioners, as long as we are in conversation.
Though I view practitioner-academic collaborations in research as a central part of my vision for the journal, as a scholar and practitioner with a commitment to social justice, I will also work hard to build on Dr. Sam Dragga and the Technical Communication Editorial Advisory Board's efforts to fulfill the journal's important mission, which is "to cultivate informed practice by disseminating pertinent research and scholarship in the field. As part of our mission, we acknowledge the value and dignity of all individuals and strive for an environment of social justice that respects diverse traditions, heritages, and experiences."
I have had the privilege of knowing Dr. Sam Dragga since my doctoral studies at Texas Tech University and published my first book under his mentorship when he served as editor of Pearson's Allyn & Bacon Series in Technical Communication. Thankfully, over the past months, I have observed his collaboration with Technical Communication's dedicated and distinguished Editorial Advisory Board as we worked to revise the journal's policies to promote more inclusive review policies and practices while maintaining a 30-day review process. I have also had the opportunity to see Dr. Dragga's graceful interactions with the conscientious authors, manuscript reviewers, and editorial staff as they worked together to prepare the excellent articles in this issue, which appear as follows:
Godwin Agboka, in "What is on the Traditional Herbal Medicine Label? Technical Communication and Patient Safety in Ghana," reports the findings of a study of documentation and labeling practices of non-prescription traditional herbal medicines (THMs) in Ghana, where regulation of THMs is limited. Agboka's findings present important implications for patient safety and calls for technical communication practitioners to use our knowledge of documentation and design to create accessible and educational documentation for consumers. Agboka also calls for more technical communication research exploring the global implications of THMs because "technical communicators add value by bridging the gap between the product and the end-user."
In "Minimalism Heuristics Revisited: Developing a Practical Review Tool" by Jenni Virtaluoto, Tytti Suojanen, and Suvi Isohella, the authors reintroduce minimalism as an approach to documentation and provide technical communicators with revised minimalist heuristics to be used in evaluating documentation quality and effectiveness. The article is rich with tools for research and practice in its examination of the history of minimalism in technical communication, obstacles to this approach, the Minimalist Documentation Process, a pilot study within an international company, and a set of revised minimalist heuristics.
In "Cultural Differences and the Structure of User Instructions: Effects of Chinese and Western Structuring Principles on Chinese and Western Users," by Qian Li, Menno D.T. de Jong, and Joyce Karreman, the authors present important findings regarding how Chinese and Western manual structures affect Chinese and Western users. This study, which examined participants' task performance, user satisfaction, and information selection, gives us insight into how Chinese and Western users differ in their use of manuals and when cultural adaptations are most important in the design of manuals for these audiences.
In Christopher Brett Jaeger, Joshua Little, and Daniel T. Levin's article, "The Prevalence and Utility of Formal Features in Screen-Capture Tutorial Videos," the authors present screen capture videos as a "distinct genre of communication" and catalog the formal features into four categories (attention cues, segmentation cues, content features, and vocal performance) for scholars and practitioners interested in evaluating the effectiveness of the features. The results of the study suggest that use of some formal features have important implications for video viewership.
Finally, in "Using Schema for Analyzing Audiences: Complexity and Simplicity Balance," Eric Sentell explains how schema are used to predict, notice, encode, recall, and use important information. Sentell proposes collective (self)schema, a flexible heuristic for audience analysis that builds on previous research on memory and audience. The author states using (self )schema can "create a bridge between the familiar and unfamiliar."