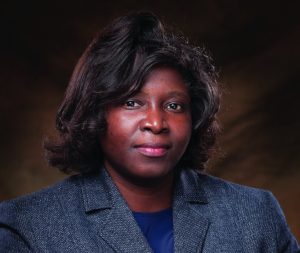 For this issue, I had the pleasure of interviewing Dr. Roxane Gay. Dr. Gay is a prolific author, editor, social commentator, and educator, whose critically acclaimed works include the New York Times best-selling collection of essays Bad Feminist, which Time Magazine calls, "a manual on how to be a human." Dr. Gay holds a PhD in Rhetoric and Technical Communication from Michigan Technological University and, in this short interview, offered the Technical Communication readers ideas about the importance of technical communication; our role in implementing diversity, equity, and inclusion (DEI) initiatives; and her hopes for the future of our field.
Miriam: What attracted you to the field of technical communication? In what ways do you use technical communication in your work today?
Roxane: I came to technical communication in an unexpected way. When I started my graduate program, I didn't know anything about the field. I originally intended to get a PhD in creative writing, but then an opportunity arose, and I changed course. As I immersed myself in rhetoric and technical communication, I loved the framework of it, which underlies so much of the communication we encounter in our lives from advertising to instruction manuals to op-eds to political speeches and everything in between. Rhetorical frameworks underpin almost everything I do. I am always thinking about the most effective way to communicate my opinions and ideas, about the different audiences who will be engaging with my work and in what context. Lots of people use technical communication even if they don't realize they are.
Miriam: I often hold conversations with colleagues in industry, government, and education who have never heard of technical communication. What should we do to introduce our field to a broader audience?
Roxane: To introduce our field to a broader audience, it is necessary to make connections between our field and the way people encounter it in their lives, the way they use it in their own communication. Even a simple email has elements of technical communication in it. When you strip away the jargon, there is a lot of common ground where people can connect with the work we do.
Miriam: In technical communication research and teaching, the field has taken "a social justice turn." In what ways do you believe technical communicators can help social justice initiatives in the community, industry, and government?
Roxane: I would say the "social justice turn" is a necessary corrective. Bias informs everything and it's important to actively remember that and work to counteract it. As technical communicators, we have a lot to offer social justice initiatives by helping entities think about the best ways to communicate their DEI ambitions and then actually implement them. So many (white) people decide that they are being excluded from certain discourses because they aren't the explicit focus. And they shouldn't be! But how do we craft messaging that doesn't give them fodder for their self-induced alienation? There's a lot more but that is one of the key things we can do.
Miriam: Finally, what is your hope for the future of technical communication?
Roxane: My hope is for the field to become more inclusive from top to bottom—who we see as authorities, how we teach our craft, the language we use to communicate, all of it. And, of course, as always, I hope more people within academia, recognize the importance of what we do.
We thank Dr. Roxane Gay for sharing her thoughts on the future of technical communication and look forward to more of her incredible work.
In This Issue
In this issue, our authors also pose questions and make important recommendations for the future of technical communication.
In "Hashtag #TechComm: An Overview of Members, Networks, and Themes from 2016-2019," Chris Lam asks, "Who are the most prominent voices in the #TechComm twitterverse, and what characteristics do they have in common? What sub-networks exist within the #TechComm twittervese? What are the major themes that arise in the technical communication twitterverse between 2016 and 2019?" Lam finds "Based on the network analysis visualizations, there appeared to be two major orbits within the #TechComm community . . . While there are some distinctions between the two major orbits within #TechComm, there are distinct opportunities for bridging the practitioner-academic divide."
In "Intelligent Algorithms: Evaluating the Design of Chatbots and Search," Nupoor Ranade and Alexandra Catá wrote, "Throughout our study, we sought to understand the usability design of chatbots and how chatbots compare to search. Based on the findings in the first test, conducted with just chatbots, we created a high-level design heuristic as an initial baseline into understanding how to consider chatbot usability, information design, and accessibility when designing a chatbot . . . We hope that future research will pursue some of these ideas and use our heuristic to evaluate chatbots from other sectors and for other purposes . . . This study also paves the way for pedagogical research to look at how technical communicators can extend their work to add value to this new genre of communication."
In "Post-Fact Fact Sheets: Dissociative Framing as a Strategy to Work Past Climate Change Denial," Beth J. Shirley asks, "When the data is out there, do we need to keep pumping it out in new and more engaging ways, or can there be a more methodical approach? How do we make the science any clearer? How do we work with communities and groups whose identities may be wrapped tightly around issues pitted against environmentalism (e.g., coal mining, timber extraction)? And what can we do to motivate individuals to act on climate change?" Shirley also asks, "How important is it to first make the science clear? In an era referred to colloquially as the 'Post-Fact' or 'Post-Truth' era, when misinformation is almost more readily available than truth . . . What is needed is a rhetorical strategy for climate change communication that does not rely on the knowledge deficit model. Dissociative framing offers such a strategy."
In "The Mandative Subjunctive in Technical Writing, or the Gap between Subconscious and Conscious Grammatical Knowledge," Edward A. Malone and Elizabeth M. Roberson write, "Although the mandative subjunctive has received considerable attention in the published literature of linguistics, our study is the first to examine it for an audience of professional writers and editors as well as students and teachers of technical communication . . . Thus, the results of both our elicitation experiment and our analysis of workplace documents suggest that editors are likely to encounter both mandative variants in workplace writing for the foreseeable future, and the sentences in which they are used will need to be edited competently for semantic accuracy as well as stylistic clarity and consistency."
Finally, in "Plagiarism and Copyright: An Analysis of Technical Communication Textbooks," Michele Mosco asks, "How do the latest editions of widely used technical communication textbooks in the United States teach students about plagiarism, collaboration/authorship, copyright, and ethics?" and "How do the approaches used in textbooks align with workplace practices?" Mosco finds, ". . . in many instances, there is a significant disconnect between what students learn and how this learning applies in the workplace. Traditional views of authorship and academia's emphasis on 'not copying' to avoid plagiarism run counter to industry practices in the workplace. Textbooks should prepare students to understand the important differences of copyright, plagiarism, and ownership as they pertain to both academia and the workplace."