Elections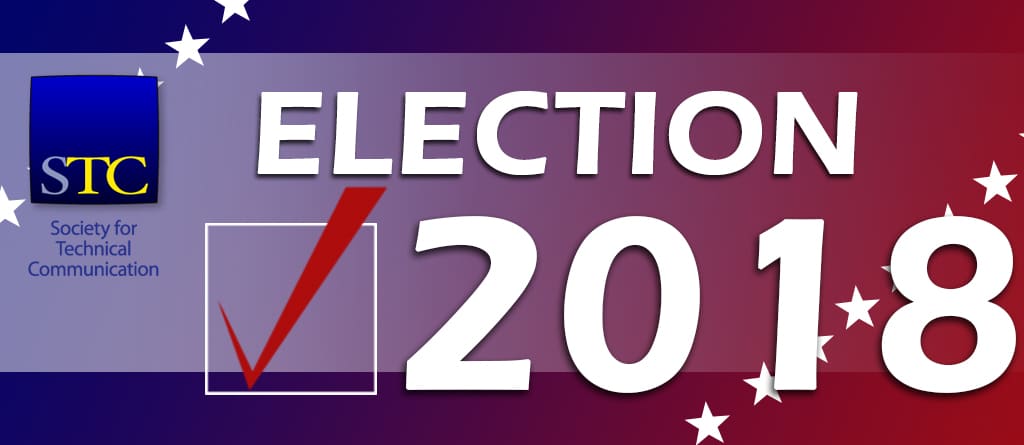 The STC Nominating Committee (composed of members Jamie Gillenwater, Larry Kunz, Rick Lippincott, Becky Todd, and chair Adriane Hunt) is pleased to announce the preliminary slate of candidates for the 2018 Society election. Photos, bios, and other information about the candidates will be available soon.
---
President
Jane Wilson will automatically succeed from the office of Vice President
Vice President
Secretary
Director (two positions to be elected)
Ramesh Aiyyangar
Alisa Bonsignore
Todd DeLuca
Mak Pandit
Nominating Committee (two positions to be elected)
Jackie Damrau
MK Grueneberg
Li-At Rathbun
Congratulations to the candidates, and thanks to all STC members who expressed interest in running for office.
The Society election is scheduled to open on 26 February and close on 9 March 2018. To be eligible to vote, members must have paid their dues by 1 February 2018.