By Cindy Currie | STC Fellow and Kit Brown-Hoekstra | STC Fellow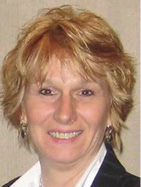 Ask a Tech Comm Manager is an advice column geared toward answering all those questions you have, but might be uncomfortable asking. We glean the questions from social media, forums, and most importantly, from you, dear reader. If we don't know an answer, we will interview experts and get information for you. Send us your questions to kitbh.stc@gmail.com or tweet them to @kitcomgenesis or the hashtag #askTCmgr.
Dear TC Manager: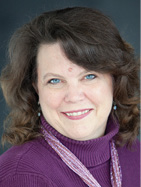 I've gotten passed over twice for a promotion that (on paper at least) I'm highly qualified for. I'm not sure how to approach my manager to find out what I need to do differently. How should I approach this situation?
­—Qualified but Overlooked
Dear Qualified but Overlooked:
Remember, there is only one you and that is your competitive advantage! You got hired into the job you have now because you were the best candidate for the position with your combination of skills, attributes, personality, potential, and a unique blend of values and abilities.
Now take a good look at who you really are. Do you feel free to be yourself at work or do you put on an act, pretending to be what you think they want you to be? Does your manager know you want to be promoted? If not, you need to have that conversation about career development and make it clear that moving up to higher levels of responsibility and recognition are part of your plan. Ask your manager if he/she sees that, too. Have you actively pursued promotion within your company or have you been expecting that it would come to you?
Keeping your head down and doing a good job will likely lead to raises and perhaps bonuses, but you need to do more to be promoted. Are you looking for and taking advantage of all opportunities to showcase your strengths and how you can help build value for the company? Are you getting the opportunity to improve your weaknesses and to enhance your skills and experience? If the answer to these last two questions is no, then you might be in the wrong department, at the wrong company, or maybe in the wrong industry for you. (Yes, your career ladder could possibly be up against the wrong building!) Or you may have a perception problem.
Do you know how others (particularly your manager and those at least one level up) perceive you? This is critical. Perception is very important and is not always based on reality. It's important to understand how perceptions are formed and informed and to learn that you can manage and change people's perception of you. This is a marketing exercise that never ends. You are the product that you want people to buy. Perception is based on two things: what you can control (how you present yourself (the real you) – through dress, speech, and behavior, including social media presence) and what you can't control (the lens of the perceiver's prior experience with someone in your position or who even looks like you. This is the baggage of the beholder, and for goodness sake, don't pick it up!)
How do you know what perception exists about you? By getting direct feedback from co-workers, managers and leaders, family, and friends. If you are unsure, ask for feedback from fans and non-fans alike. Develop a good sense of how you are perceived and work on non-strength areas. A thorough self-assessment is key. Next, consider how you want others to describe you when you are not in the room? All major decisions about your career are made when you are not in the room—project assignments, promotions, compensation! Your manager's perception of you is likely the most influential in the company, but not always. Once you have some real data to work with, you can change the things you can control to help manage and change other people's perceptions of you.
Dear TC Manager:
What are the most important traits and skills for a technical communicator to have?
—Curious Young Professional
Dear Curious Young Professional:
Below are a list of traits and skills we recommend as the underpinning for good technical communication.
Traits:
curiosity
love of learning, fast learner
flexibility and persistence
ability to see both the big picture and the details
positive attitude
ability to make connections between disparate things and see how they fit together
ability to rise above your personal worldview to understand how someone else might see a situation or product
comfortable with technology
self-starter
proactive
good interpersonal communication skills
Skills:
writing/editing global-ready content
project management
understanding of structured authoring concepts and techniques
time management
basic understanding of usability/user experience
basic understanding of design concepts
research and analysis
production
audience analysis
Dear TC Manager:
I have a technical background and "fell" into technical communication several years ago. I'm now looking for a new job and am finding my lack of credentials to be holding me back. I don't really want to get another degree. What do you recommend?
—Looking for Credentials
Dear Looking for Credentials,
Check out professional certification through STC's Certified Technical Communicator Professional (CTCP) certification program! It's a three-tier program that designates successive levels of knowledge and mastery of technical principles and best practices.
The Foundation Certification focuses on knowledge of the field. To achieve the Certified Professional Technical Communicator Foundational designation, applicants demonstrate knowledge and understanding of best practices in technical communication by passing a test that covers the nine core disciplines. Technical Communication Today, 5th Edition, by Richard Johnson-Sheehan is the special edition for STC Foundation Certification and is the recommended study material. STC is offering the CPTC Foundation Exam Prep class as a two-day preconference workshop in National Harbor, MD, on 6–7 May 2017.
The Practitioner Certification will demonstrate mastery of applying best practices and leading others in their use. The achievement of the Certified Professional Technical Communicator Practitioner designation may consist of a written test and an evaluation of work product. The Expert Certification requirements will require a set of work products and expert interviews.
Depending upon your industry and area of expertise, other certifications may also be appropriate. STC members hold a variety of industry certifications, including Certified Scrum Manager (CSM), Project Management Professional (PMP), Certified Agile Practitioner (PMI-ACP), Certified Information Systems Security Professional (CISSP).