By Aiessa Moyna, STC President
September 1 marks the beginning of membership renewal season, and as we look forward to a new year, I want to announce two changes that will take effect for 2023.
Intercom Goes Online-Only. Starting with the first issue of 2023, we will discontinue the print version of the Society's magazine, which will continue as a fully featured online-only publication. As good stewards of STC's financial resources, the staff and Board of Directors made this decision after considering several factors:
Printing costs are up due to continual increases in the cost of materials and ongoing supply-chain issues.
Shipping costs are up due to steady increases in the cost of postage and fuel.
Revenues for Intercom are down as sponsors seek ways to stretch limited advertising budgets.
Individual subscriptions are down as STC members have embraced the convenience and flexibility of the digital versions of the publication (web and PDF). In addition, the overwhelming majority of print copies go to Gold and Sustaining Members, who receive the magazine as part of their benefits package and who don't pay the normal subscription fee.
Institutional subscriptions have leveled off as colleges and universities increasingly view the magazine primarily as an individual STC member benefit.
In short, the printed version of Intercom is losing money, and we don't expect this trend to reverse. Going online-only was the best decision financially, and it has the added benefit of being better for the environment, allowing STC to significantly decrease our consumption of paper and other resources, as well as our carbon footprint. It also will provide more flexibility for our Intercom editor, who no longer will have to manage the page count of each issue so closely.
Please note that there are no changes for Technical Communication, the Society's journal, which continues to generate revenue — due largely to the subscriptions from academic institutions — and which will continue to offer both digital and print versions.
Membership Dues Keep Up with the Times. For the first time in more than five years, STC is increasing membership dues on 1 September 2022 across most categories, reflecting the increased value of membership over time — including expanded options for professional development, certification, and networking — as well as steadily rising operating expenses. You may know that membership continues to be the single largest source of revenue for the Society. While the increases for 2023 are modest — amounting to less than 10% — they will help to restore and normalize revenues that have declined, especially over the past couple years during the pandemic. The changes do not affect membership categories that previously included a free print version of Intercom, nor our Emerging Nation rates. For details about membership categories and rates and to renew your membership for 2023, visit the STC Membership page (https://www.stc.org/membership/).
Do you have questions or feedback related to these changes? If so, please contact board@stc.org to let us know your thoughts and suggestions.
---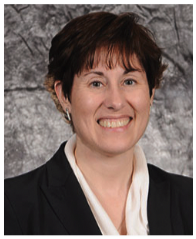 AIESSA MOYNA (amoyna.stc@gmail.com) is the 2022-2023 president of STC. Her recurring column will provide updates and insights on Board activities and solicit member feedback to guide ongoing decision-making.