By Aiessa Moyna, STC President
At this time of year, vacation season winds down, school starts back up, and the STC program year gets under way. That means our Society-level committees are gearing up for a busy few months ahead. If you're not already familiar with these volunteer-driven groups, let me fill you in!
Committees help deliver programs that drive value for our members and other technical communicators. Several more perform a governance function or assist with the Society's behind-the-scenes operations. Still others recognize our STC communities — chapters and Special Interest Groups — for their work on behalf of their members and the overall Society.
Other committees focus on recognizing individuals for their educational and career achievements or for their service to the Society and the broader profession. You can find out more on the STC website.
Nominate Yourself or Someone You Know
Nominations for the honorary ranks of Fellow and Associate Fellow will be due soon, and now is the time to begin preparing the application packets. These honors recognize individuals who have reached a level of achievement in their careers — whether as practitioners or educators — through contributions to the technical communication profession and sustained, significant service to the Society. Full eligibility criteria are posted online, and the committees will be reaching out to candidates who meet the criteria.
In addition, the search for candidates for Society office is under way. During the upcoming elections, we'll vote for a Vice President, Treasurer, two Directors, and two Nominating Committee members. You'll find role descriptions, eligibility criteria, and details on the Elections page on the STC website.
And if you're an STC student member and interested in applying for the Society scholarship, now is the time to start preparing your application packet, including requesting letters of recommendation. You also may be eligible to apply for one of the scholarships sponsored by our STC chapters. Instructions, due dates, and other details are available through the Scholarship Committee page on the STC website.
Support the STC Scholarship
Finally, you can support our students by making a donation to our Student Scholarship Fund. All tax-deductible contributions go to a restricted fund usable only for the scholarship program. Details and directions are online.

---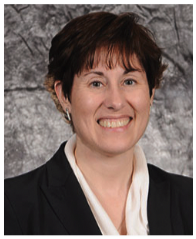 AIESSA MOYNA (amoyna.stc@gmail.com) is the 2022-2023 president of STC. Her recurring column will provide updates and insights on Board activities and solicit member feedback to guide ongoing decision-making.