STC's Community Affairs Committee is hosting a free leadership webinar this Friday, 27 April, at noon. The webinar is focused on how to keep an STC community thriving and its members engaged, and how strong leadership is crucial to community success. You can sign up for free on Eventbrite. We'll let the CAC take it from here:
---
About the Webinar
How do you keep an STC community thriving and its members engaged? Strong leadership plays a critical role in making that happen. This webinar will take a close look at what it means to develop and keep a strong leaderhsip team. We'll talk about:
What leadership means from the perspective of both leaders and members
The role of strong leadership in your community's success — why it matters
Helping members see themselves as leaders
Resources for community leaders
Ways that chapters and SIGs can discover, attract, and keep the leaders that will strengthen your community as a value-adding, member-engaged technical communication resource
About the Audience
This webinar is for those currently serving as community leaders, are incoming leaders, or are interested in learning more about leadership in their communities. All STC members are welcome, and are encouraged to register and attend online or watch the recording.
About the Speaker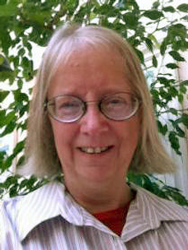 Lori, an STC Fellow and recipient of five Distinguished Community Service awards, has served as a volunteer and leader in more than a dozen communities throughout her 34-year STC membership. She has served as president of two chapters, co-manager of two SIGs, and many other roles, including secretary, treasurer, conference team leader, program chair, and webmaster. Lori is grateful for the opportunities to learn and grow from these experiences.
Lori currently works as the lead technical writer at a cybersecurity firm in northern California.