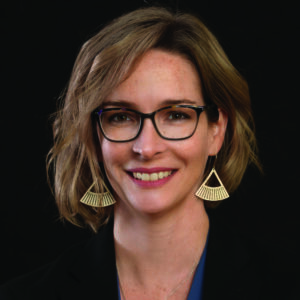 This issue is loaded with everything from an analysis of job ads from the team at Mercer University ("What's Trending in Tech Comm Job Ads?"), all the way up to Bobbi Werner's experience growing into a management role ("From Contributor to Manager: What Got Me Here Won't Get Me There"). Melissa Sanchez talks about her journey to a role in a corollary content profession ("My Journey to Regulatory Affairs"). Cyd Harrell's article, "Keys to Success in Senior UX," offers tips that benefit any senior content practitioner.It's a magazine publishing tradition to do a "New Year, New You!" issue in January. But while this isn't the sort of publication to tell you how to keep your New Year's resolution, it is, in many ways, about your appearance. How do you appear to prospective employers? How do colleagues perceive you as you advance professionally? And how can you ensure that you're in the best possible position to develop your career?
Once you're in that senior role, Jennifer Goode looks at how to plan for succession in "10 Tips for Succession Planning in the Age of the Great Resignation." She talks about keeping things running smoothly in an era when many people are changing careers during this unique time.
All of us benefit from job searching tips. Lori De Milto discusses how to "Build Your Career with a Professional Online Presence," and maximize your LinkedIn persona; Alyssa Fox will "Unearth Hidden Networking Gems" to find the best job for you; and Jack Molisani shows you "How to Beat the Dreaded Applicant Tracking System." And CPTC Chief Examiner Craig Baehr discusses "How Professional Certification Can Boost Your Career" — it not only bolsters your résumé, but also benefits your employer.
And last but certainly not least, Bonnie Swanson looks at what it means to go freelance in "Is Freelancing Right for You?" There are many things to consider before deciding if it's worth embarking on the independent path.
I hope that these articles help to guide you to the next steps in your career.
As always, I'd love to hear from you. Are you interested in contributing to Intercom? I'm always looking for new voices to feature in upcoming issues. Check out the editorial calendar and send me an email.
Alisa Bonsignore
(she/her)