This is one of a series of blog posts, curated or new, discussing key takeaways by individuals and STC communities from STC's 2018 Technical Communication Summit & Expo. If you would like to contribute a post, please drop a note to the series editor, Ben.woelk@gmail.com.
---
By Nick Ducharme | STC Member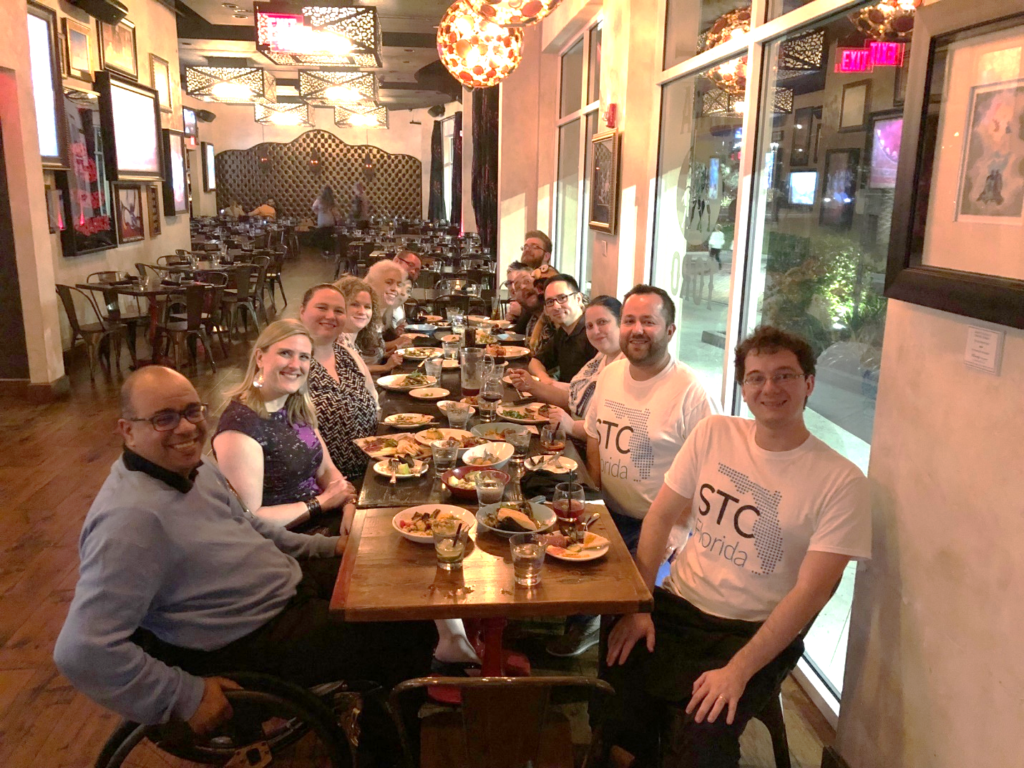 It's not every year that the STC summit comes to your local area. This has only happened once before in Orlando: the year 2000, back when my greatest preoccupations were completing my annual science fair project and saving up for a Game Boy Advance. When the next Orlando Summit kicks off, I could be much further down the road with my career.
I realized the 2018 Summit in Orlando was a unique opportunity: nearly total freedom from travel and hotel costs, the company of several fellow Florida Chapter members, and the confidence boost of attending my first professional conference while being right here at home. So, I opened the door to opportunity. I dove in head first alongside three of my colleagues, and signed up both to attend and present.
Admittedly, I felt way out of my depth. Here I was, an introverted early-career practitioner, suddenly serving as a host to hundreds of immensely talented people from all around the world at a conference I knew so little about. I had also just transitioned (mostly) out of traditional technical writing to a configuration analysis/data management role, which raised the question: do I even still belong in tech comm? (Spoiler alert: yes.)
Those doubts vanished after attending the Presidential Leadership Reception on Saturday, presenting at Leadership Day on Sunday, presenting again at a technical session on Monday, serving as a quorum member at Tuesday's Annual Business Meeting, dining with STC's now-Immediate Past President Alyssa Fox at Tuesday's Diner Meetup event, and even sitting in on the public portion of Wednesday's STC Board Meeting. I literally shook hands with the elected representatives of our profession for the greater part of a week! How amazing is that?
By the end of this blur of activity, my reservations had given way to pure exhilaration. Everyone made me feel so welcome. I also discovered that an STC Summit is far more than philosophical discussions about the Oxford Comma and decadent platters of hors d'oeuvres (though the bacon-wrapped short ribs were delicious). It turns out the old adage holds true: you get out what you put in. There is always an opportunity to learn something that will add value to your position at work, and to meet people who will enrich your life both personally and professionally.
As for my new role and its place in tech comm? One of the technical learning sessions I attended was Moving Content through the Workflow: Frustrations and Fixes, presented by Erica Cummings. I found myself nodding along to the presentation as I thought about how configuration analysis relates to technical writing: both functions require a smooth and efficient workflow to ensure that quality technical content reaches the customer in a timely manner. I do belong. By embracing the opportunity to attend the Summit while it was local, I have influenced the trajectory of my entire career.
The 2018 Summit far exceeded my expectations. The networking opportunities are real. I exchanged so many business cards and connected on social media with several new people. STC Vice President Ben Woelk even asked me to write this post. Now I am suddenly equipped with a new layer of courage and an expanded repertoire of contacts as I step into the Vice Presidency of STC Florida.
In summary, please don't wait "until next time" when a big chance is at your doorstep. Your next opportunity can never come soon enough.
---
Nick Ducharme | STC Member
Twitter: @NickJDucharme
LinkedIn: https://www.linkedin.com/in/nicholas-ducharme-37a0b7ab/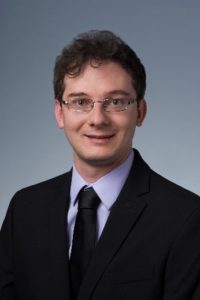 Nick Ducharme graduated from the University of Central Florida with a B.A. in English—Technical Communication in 2014. He served as Communications Manager and Newsletter Editor for the STC Florida Chapter from February 2015 to May 2018. He was the chapter's Nominations Chair in 2017, and he now serves as Vice President for the 2018–2019 chapter year. Nick lives in Orlando, Florida with his husband David. He enjoys tabletop gaming, video games, creative writing, and occasional racquetball in his free time.