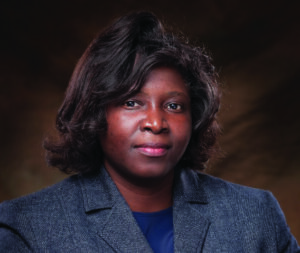 By Miriam F. Williams
To introduce this issue of Technical Communication, which is filled with excellent research by practitioners and academic researchers, I had the pleasure of interviewing STC Fellow Dr. Avon Murphy. Dr. Murphy's technical communication experience includes work in industry, government, and higher education. Dr. Murphy has over 18 years of experience teaching and researching in institutions of higher education, several years as a technical writer/analyst at Washington State Legislative Service Center, and over 30 years as Principal at Murphy Editing and Writing Services. His many contributions to STC include many years of service as Book Review Editor of Technical Communication and service on the journal's Editorial Advisory Board.
Miriam Williams: Hi Avon. First, I'd like to thank you for your many contributions to the field, to STC, and to Technical Communication. As a technical communicator with many years of experience as an academic and practitioner, what is value of technical communication research to practitioners and to STC membership?
Avon Murphy: All that we do in technical communication comes down to a triumvirate of practice, research, and teaching. One outcome of their relationship is that good research leads to good practice. I came across a visual example of this when I walked into my first interview for a position at Microsoft. On the manager's table were stacked a dozen issues of Technical Communication. Research was alive and well in a Redmond office.
Look at the contribution of people like Robert Van Buren and Mary Fran Buehler. Their years of editorial work at the Jet Propulsion Laboratory led them to formulate a new way to approach editorial management, distilled in their seminal The Levels of Edit (1976). This blockbuster of a thin book heavily influenced further research seen in dozens of publications, such as Carolyn D. Rude's Technical Editing (1991) and several papers at STC annual conferences. The levels of edit concept is now entrenched in most editorial departments as well as course syllabi.
I've enjoyed serving on both the Technical Communication editorial board and the committee that annually selects the winner of the Frank R. Smith Award for best article in the journal. In these roles I've been astounded by the creative, passionate, and impactful contributions made by many authors. At this level of research, these people go well beyond mere tinkering with ideas and satisfying their curiosity to offer fresh approaches that we all can apply. And STC isn't alone. Other journals have likewise published articles evidencing no diminution of quality in recent years.
Williams: Speaking of research, I know that you're working on a bibliography project. Tell us a bit about the project. How did it come about? What is the goal of the project?
Murphy: The project is a continuously updated web-based bibliography of technical communication articles published beginning in 2000. As a reviewer of hundreds of manuscripts, I've seen that researchers often have difficulty discovering relevant articles. The service is meant to address this problem.
A life-long interest in bibliography led to my keeping of technical communication research lists beginning in 1975, then to personal Microsoft Access and FileMaker Pro databases covering articles in the field. In August 2022 Washington State University-Vancouver approved a capstone project for six computer science seniors to develop the bibliography service, using a variety of modern technologies. The project will open to users in May 2023 or a few weeks later. We'll recruit search testers earlier, hopefully in March 2023. Or you can volunteer now!
Users can search by author's name, article title, journal name, and year. Most importantly, they can do deep subject searches taking advantage of hundreds of subject tags and artificial intelligence.
Our sources include full runs of 60 journals of special interest to technical communicators, such as IEEE Transactions on Professional Communication, Journal of Business and Technical Communication, Journal of Scholarly Publishing, Journal of Technical Writing and Communication, Technical Communication, Technical Communication Quarterly, and Written Communication. Also included are a small handful of websites for such research groups as Nielsen Norman Group and Smashing Magazine. We don't include articles unrelated to our field, brief notes and unresearched opinion pieces, editors' introductions to issues (unless the introductions are research-based), miscellaneous web articles, or retracted articles.
I've always looked out for tools—one reason I enjoyed serving as the Technical Communication book review editor for 17 years. Note: I don't see myself as a top-flight original researcher. My strength, rather, is helping other people discover information that will help them achieve their goals. I probably should have become a librarian!
Please email me at avonmu@comcast.net if you have questions or wish to do some usability testing.
Williams: In academia, across disciplines, we've seen researchers transition to work outside of higher education. While most pursue jobs in industry, some are interested in consulting. Given your experience, what advice would you give technical communicators who are interested in working as technical communication consultants or working as independent contractors?
Murphy: If you've succeeded as a technical communication teacher, you have important tools to do a good job as a technical communication consultant or contractor. Let's look at three tools.
One of the most important things you do as a teacher is conduct audience analysis. You know that instructional methods that work with two-year technical students can prove disastrous in a liberal arts college. Negative class evaluations tell you when students don't get it. In industry you do a lot of user testing of products, including your documentation. If your audience analysis has proven faulty, your users, again, don't get it. Sizing up your "clients" in both environments and adapting accordingly are vital to success.
As a teacher you explain concepts through varied media. Your explanations help students grasp the big picture as well as the small as they come to understand everything from abbreviations to Zoom. And guess what consulting clients want you to do: use varied media to explain to people how to use new products, how to express themselves, how to remain safe. You're still teaching, but in new ways.
Research is second nature for you as you teach in our varied field. You constantly discover new approaches to the numerous topics you introduce to your students. In contracting, you never know for sure just what the next gig might entail, so you continually expand your knowledge, applying sound research principles learned in academia. Instead of discussing how to develop academic programs, you're now on product teams discussing how to build and document new systems. In my case, my spirit was re-invigorated by now being able to apply and do what I'd been teaching—instead of showing alternative interfaces on a classroom whiteboard (the good old days), I was now coding and testing product interfaces.
Williams: You have witnessed a lot of changes in the field over the years. Given what you know of our field's history, what is your hope for the future of technical communication?
Murphy: A lot is going on in technical communication, and there will always be more. Because we work closely with and use new technologies, our field is ever changing. We're continually attempting to redefine technical communication: 100 articles have been written since 2000 attempting to do just that.
Since practitioners/researchers such as Ginny Redish led the charge in the 1990s, we have continued to prove the value that technical communicators bring to organizations. We used to work in a small number of industries, especially in engineering environments. But now we work in almost every industry—even plumbing services.
Although writing and editing remain our central focuses, our activities are becoming more varied. Job ads now recruit us to manage complex graphics research projects, perform data analysis, design websites, and perform tasks unheard of until recently.
We deal with technological change in a continually repeating pattern. For example, I was a young technical writing instructor when something called computers began to upend old methods in our field. Accustomed to seeing huge machines locked away out of view, in the 1980s I got my hands on dumb terminals and then personal computers! It was headline news when the first prize in a writing contest I ran was an IBM PC Jr. We began to see articles and books rolling off the presses excitedly describing how we could edit on a screen and format pages electronically. Then that excitement subsided, and computers became a tool for everyone. Today there are many strands of research on computer-related topics, but almost no one today makes a point that we're talking about computers. The same thing has happened with content management systems, the internet, and other miracle—technical communicators are always there to take everyone from discovery to acclimation to adoption.
I'm heartened to see the excellent work being done by a new generation of technical communicators. And I'm ready to be amazed by what they produce next. Yes, our field is alive and very well.
Williams: Thank you for your time and for all that you do for STC and as an editorial advisory board member of Technical Communication!
---
IN THIS ISSUE
It is serendipitous that the excellent articles in the February 2023 issue are well suited for this month's cover illustration contest on data visualization. The authors in this issue make the case for collaboration with visual designers, propose solutions to problems in information visualization, and help us to visualize their findings through case studies, tutorials, new theoretical frameworks, emergent style guides, and recommendations for embracing sustainable content and increasing inclusivity.
We begin the issue with "Visual Translation, Design, and Language Justice: A Case Study from North Central Florida," by Valentina Sierra-Niño and Laura Gonzales. The authors write, "we, a bilingual technical communication researcher and teacher, and a bilingual visual designer, researcher, and teacher, are collaborating on a project to make visible, in literal terms, the importance and dynamic nature of language access. We argue that as technical communication researchers continue working with and as translators in the development of technical information for multilingual audiences, they should embrace a shift from language access to language justice. Given the increased need to address issues of language diversity when developing and sharing technical information, as evidenced, for example, during the COVID-19 pandemic, technical communicators should continue working with visual designers and multilingual community members to illustrate the dynamic nature of language and its role in effective communication design."
In the second article "A Framework for Understanding Cognitive Biases in Technical Communication," by Quan Zhou, the author writes, "This work reveals significant problems in information visualization that can provide for a nuanced discussion on cognitive biases in technical communication. Using these problems as a guide, I draw upon cognitive theories in how people use information, the prospect theory about how people make decisions, and the self-determination theory about how such decisions are influenced by the social context. I then assemble a framework of principles that illuminates the workings of cognitive biases. I extrapolate sample questions that technical communication can use to examine cognitive biases in information visualization and technical communication."
Next, in "Increasing Inclusion in Technical Communication Academic Programs," Chris Dayley helps us to visualize the experiences of students and faculty in academic programs through interviews and analysis. The author writes, "TC academic programs, like higher education in general, are interested in increasing diversity. However, rather than focusing on simply increasing the number of students from diverse backgrounds, TC programs should focus on increasing program inclusiveness. This includes actively including diverse voices in program decision making and being willing to make changes based on the thoughts, ideas, and opinions of traditionally marginalized people. These recommendations can also be used by practitioners to begin increasing inclusion in the workplace."
In "Elements of an Emergent Style Guide for Kickstarter" by Stephen Carradini and Eric Nystrom, the authors help the readers visualize, through many examples and meticulous detail, an emergent style for crowdfunding campaigns. The authors wrote, "this study uses computer-aided corpus analysis to identify users' expectations for Kickstarter campaign text. We identify stylistic elements frequently featured in campaigns that users accepted (successful campaigns) and rejected (unsuccessful campaigns). The binary nature of Kickstarter makes this method possible—with few exceptions, a campaign either succeeds or fails to reach its financial goals. As a result, a corpus analysis can identify elements of style included in successful or unsuccessful campaigns. Given the context of campaign creators trying to convince readers to fund a speculative venture, we found that readers accept certain stylistic conventions that function as indicators of trustworthiness."
We conclude the issue with an important tutorial, "It's Not Just What You Say, It's How You Say It: Mitigating the Impacts of Greenhouse Gas Emissions with Effective Content," by STC Associate Fellow Alisa Bonsignore. In this tutorial, Bonsignore helps us to understand and visualize ways we might contribute to sustainability efforts. The author writes, "The goal of this article is to provide a tutorial for measuring the sustainability impacts of our content. Sustainability considerations should be just as important as the accessibility and usability of content. Fortunately, following our known best practices for effective content creation and governance also results in a smaller carbon footprint. This not only benefits the planet but also positions content creators as valuable business assets."