2022 STC Election Candidates
The 2021-2022 STC Nominating Committee is pleased to introduce you to the final slate of candidates for the 2022 STC election. Please review the position statements and biographical information below for each candidate.
President – automatically succeeds from the office of Vice President
Vice President – 1 candidate for 1 position; three-year commitment
Secretary – 2 candidates for 1 position; two-year term
Director – 2 candidates for 2 positions; two-year term
Nominating Committee – 3 candidates for 2 positions; two-year term
Board of Directors Candidates
Nominating Committee Candidates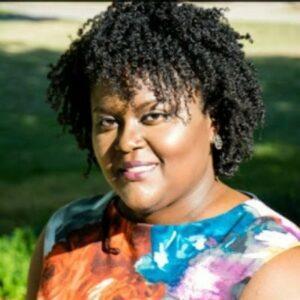 Questions? Ask me in Slack in the Nominating Committee Forum
For many years, I have been a member of STC and believe that my background, education, experience, and excitement about our industry make me an excellent choice as a Nominating Committee member on the STC board.
My Experience
My extensive experience as a scholar, technical communicator, and STC member and volunteer is very relevant to this election, and the STC community as a whole. My over 15 years of technical communication industry experience includes work as a Director of Policy and Planning, Program Manager, Lead Writer, Technical Writer and Editor, Proposal Coordinator, Consultant, Newsletter Editor, and Grants and Proposals Development Specialist. I have had the pleasure of interacting with a variety of STC members across multiple SIGs and learning about how others' professional and academic experiences complement my own. Further, interacting with STC members has enlightened me about the various ways that technical communication is present in many industries.
Volunteering as an STC member has been a major highlight of my time with the organization, and I continue to encourage other members and potential members to engage in volunteer opportunities.
My Vision for STC
As we evolve as an organization, I look forward to working with STC members to increase membership numbers, find ways to interact with other professional organizations (across various industries—not just technical communication-focused), and encourage a diversity of thought in decision-making. Bridging the gap between seasoned and newer generations of technical communicators is critical to ensure our core values are heard and updated to reflect the changing professional and academic landscape. Technical communicators are found in a vast amount of professional and academic spaces and our mission should be to meet them where they are—both virtually and in person—and invite them to join us.
About the Candidate:
Shayla Corprew is a technical communication professional with demonstrated success in policy and procedure establishment and analysis, research and development, grant and proposal development, content analysis, project management, and strategic planning. Her over 15 years of experience includes work as a Director of Policy and Planning, Program Manager, Lead Writer, Technical Writer and Editor, Proposal Coordinator, Consultant, Newsletter Editor, and Grants and Proposals Development Specialist.
Shayla holds BAs in English (Professional Writing) and Africana Studies from Virginia Tech, an MA in Technical Communication from Texas Tech University, and is currently a PhD student in Texas Tech University's Technical Communication and Rhetoric program. She has been both a professional and student STC member and has served as a student volunteer for the STC Summit for multiple years. In addition, Shayla currently serves on the Virginia Tech English Department's Distinguished Alumni Board.
Despite a busy schedule shared by academics and professionals alike, Shayla finds time to nurture her hobbies of landscape photography and exploring national and local parks to hike and walk.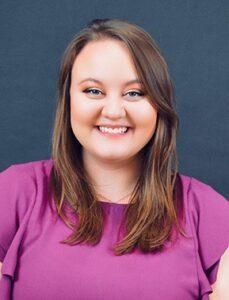 Questions? Ask me in Slack in the Nominating Committee Forum
Hello! My name is Kylie Jacobsen, and I am an assistant professor of writing at Grand Valley State University. I am running for a position on the Nominating Committee because I am passionate about service to my profession because I want to contribute to an industry that I am preparing students to engage in after they graduate. I think there is a reciprocal relationship and responsibility that needs to happen between the academy and the industry – they cannot be mutually exclusive if we want to support and sustain generations of technical communicators who must be prepared to document and manage knowledge in ways we can't fathom yet. I believe finding qualified, energized young professionals who want to contribute to the future of this organization is one way I can contribute in a meaningful way.
Experience with STC
I joined STC as a master's student at Iowa State University in 2012, where I served as the vice president of the student chapter. After I graduated from ISU, I decided to pursue a PhD in technical communication and rhetoric at Texas Tech University, whose STC student chapter was recently reinvigorated by a committed faculty and student group. Soon, I found myself serving as the president of the TTU Student Chapter from 2016-2018. During those years, the chapter was awarded a Pacesetter Award, a Platinum Community Achievement Award, and Most Improved Chapter. I have published about my experience in STC student chapters in Intercom.
To stay actively involved in STC after graduating in 2019, I joined a few committees:
STC Scholarship Committee chair (2020-2022)
Community Affairs Committee (CAC) director and website taskforce liaison (2021-2022)
Ken Rainey Award for Distinguished Research (2022)
Sigma Tau Chi and Alpha Sigma Honor Societies Committee (2020-2022)
DSAS-DCSA Committee (2019-2021)
I also serve as a Vice President for the Michigan Great Lakes Chapter and had the honor of winning the logo design contest in 2020.
Educational Background
I pursued a bachelor's degree in professional writing and communication from Southwest Minnesota State University, where I wrote for and edited the school newspaper. After graduation, I spent a year with AmeriCorps and took freelance writing jobs before enrolling in graduate school at Iowa State University. I earned a master's degree in rhetoric, composition, and professional communication from ISU and shortly began my doctoral work at Texas Tech University. At TTU, I taught technical writing courses, teacher assisted (TA) a usability research methods course, conducted research as a research assistant for the Usability Research Lab, and worked as the assistant director for the technical communication program.
Contact
Please email me at jacokyli@gvsu.edu, connect with me on LinkedIn at https://www.linkedin.com/in/kylie-m-jacobsen/, reach out on Twitter at @kyliemjacobsen, or ask a question on Slack.
About the Candidate:
Kylie Jacobsen is an assistant professor of writing at Grand Valley State University in Allendale, MI. She teaches courses in professional writing, business communication, document design and production, and web writing. Jacobsen is a current vice president for the Michigan Great Lakes STC Chapter, chairs the STC Scholarship Committee, and acts as the website taskforce liaison as a director for the Community Affairs Committee (CAC).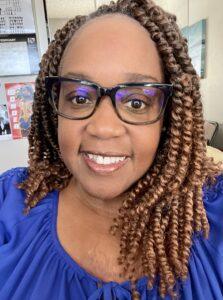 Questions? Ask me in Slack in the Nominating Committee Forum
My TCOM professors at Southern Poly introduced me to STC. As a graduating senior, I remember being thrilled to exchange ideas with people who were already doing what I was pursuing. Being encouraged by that band of professionals made a tremendous difference in my career. Whether serving as an officer or mentor, giving a talk, sitting on a committee, or judging a competition, encouraging others has always been my focus. The honor of scouting talent as part of our Nominating Committee would allow me to inspire others in a new way. Over the last 20+ years, I've been fortunate to connect with many brilliant colleagues. I would tap my extensive network to promote our next generation of leadership. I have a keen eye for recognizing those who may not seek the spotlight, yet have phenomenal leadership capabilities. I desire to extend to others the same nurturing guidance that I received at multiple points along my journey. Beyond its official name, I also view STC as a Society of Talented Communicators. I humbly solicit your vote so that I could discover more stars within our exceptional constellation.
About the Candidate:
Mirhonda Studevant is a Global Knowledge Management (KM) Specialist at LinkedIn where she works to maintain the trust and safety of the platform. Mirhonda earned the first B.S. degree awarded in Technical and Professional Communication from Southern Polytechnic State University (now Kennesaw State University) in Marietta, GA. She also holds an MBA, with a Knowledge and Learning Management concentration, from Walden University. Mirhonda has been involved with STC since 1996, serving in a variety of capacities with the Atlanta chapter including President, Vice President, Secretary, Programs Chair, Web Editor, Special Events coordinator, Employment manager, Host Chapter committee, Currents Workshop presenter and Online Competitions judge. She earned several recognitions including the Behind the Scenes award. At the Society level, Mirhonda recently supported the KnowledgeXchange series and Membership Task Force. Mirhonda contributed to several industry publications including STC's Intercom magazine, the CIDM Best Practices newsletter, and a Virtual Collaboration textbook. Mirhonda moved to south Florida a few years ago and was delighted to connect with colleagues in the Florida STC chapter. Combining her affinity for KM and cooking, the self-proclaimed "KM Chef" enjoys helping organizations deliver fresh content cuisine as well as watching cooking shows and trying new recipes.
Visit Mirhonda's LinkedIn profile!
Congratulations to the candidates listed above, and thanks to all STC members who expressed interest in running for office.
For more information about STC's election process, visit our Elections page. Note that the slate was prepared in accordance with the current Society bylaws.
The 2022 STC election is scheduled to be open from March 7th through March 18th. To be eligible to vote, members must have paid their dues by 31 January of the election year. All eligible members will receive an email from a third-party vendor to vote.
Election forums are hosted on the STC Communities Slack workspace. Engage with the candidates by asking them questions and commenting on their responses. Tag each of the candidates so they know you have asked them a question. Use the "@" and their name to tag them.