How Do I Transition to Technical Communication?
Technical communicators research and create information about technical processes or products directed to a targeted audience through various forms of media. Technical communicators communicate about technical or specialized topics, such as computer applications, medical procedures, or environmental regulations. They communicate by using technology: Web pages, help files, social media sites, etc. And they provide instructions for products and services.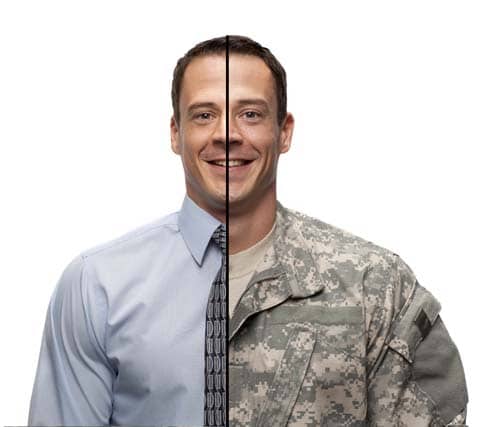 Sound familiar? It should. Many jobs or duties translate either directly or indirectly to skills needed for a good technical communicator. See the chart below for a list of positions and duties current technical communicators told us they held in other jobs.
Military members routinely study and train to use sophisticated equipment in high-risk environments—so you understand the importance of quality instruction and documentation. Similarly, both businesses and customers benefit from safe, appropriate, and effective use of products, information, and services. Technical communication is an essential part of every organization's competitive strategy and a growing industry. Put your military experience to great use. Investigate a career in technical communication!
| | | | |
| --- | --- | --- | --- |
| Flight Mechanic | Test Equipment Petty Officer | Submarine Radioman | Sonar Operator |
| US Navy Reactor Operator | Personnel Chief | Medical Laboratory Specialist | Chief Petty Officer |
| Teaching Electronics at the Naval Nuclear Power Training Command | Aviation Maintenance Administrator | Army Reserve Intelligence Analyst | Avionics Tech |
| Signal Corps Officer | Heavy Equipment Repair Mechanic | Instructor at a Military Academy | Meteorological Technician |
| Electronics Technician | Print Journalist | Test Equipment Petty Officer | Military Intelligence |
How Do I Become a Technical Communicator?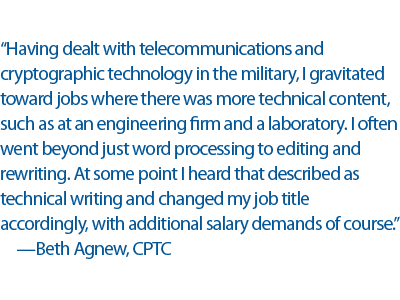 Do you need a two- or four-year degree? Not always, but you do need specific training. If you would like to investigate a degree, check out our academic database for a listing of college and universities who have undergraduate and graduate programs in technical communication.
If you already have a degree and just need an introduction to the industry overall or a primer on specific skills, STC can help. We offer:
Online education open to nonmembers to help you build skills
An industry-specific Job Bank to look for openings or post your resume
Get Current with STC
We invite you to become a member in the Society for Technical Communication as well. Membership provides a wealth of benefits for someone looking to break into the field:
A ready-made network to help you find jobs, learn new skills, and answer questions

Cutting-edge education on tools and techniques at a discount
Online access to two award-winning publications to help you in the industry
A library of free education to give you a great start on building your skills
Our Salary Database gives you the salary guidance you need to earn a fair wage
Job Bank access—review job openings, post your resume, and take advantage of professional resources to assist in your job search
Technical communication is a growing industry, with a larger predicted increase in the next 10 years than the national average. And the median annual salary for technical writers is almost $10,000 more than other writing professions. Many of the skills you gained in the military may translate directly or indirectly to one of the many titles present in the profession. Investigate your new career—in technical communication.