Honors, Awards, and Recognitions
STC recognizes excellence in technical communication and outstanding service to the Society with its honors, awards, and competitions programs.
Individuals are honored for their contributions to the profession via speaking, teaching, mentoring, writing, and research, as well as their service and dedication to the Society and their communities.
Communities are recognized for their contributions to the Society's goal of providing high-quality programming, resources, and networking opportunities for technical communicators all over the world.
Honors, awards, and recognitions are given at the Honors Event at the annual STC Summit, along with at the Leadership Program. The Honors Brochure chronicles the honorees and awardees each year.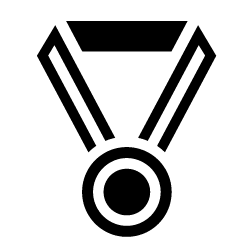 In addition to membership grades (general, senior member, student member, and sustaining member), STC bestows three elective, honorary ranks: Associate Fellow, Fellow, and Honorary Fellow.
Technical communication competitions provide an opportunity for technical communicators to receive recognition for their work. Volunteer judges with professional expertise in technical communication judge each entry against criteria that measure the degree of technical content, achievement of purpose, and technical execution whether online or in printed deliverable.
Individual
Academic
Community