The President calls and presides at meetings of the Society, the Board, and the Executive Committee, and appoints chairs and members of Society advisory committees, subject to Board approval.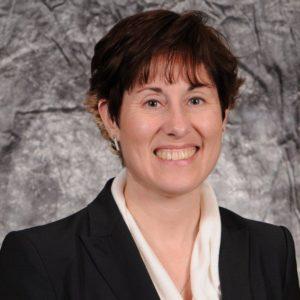 Aiessa Moyna is a veteran technical communicator with experience in corporate, nonprofit, and government settings. She currently serves as a communications vice president at American Express, providing consultation and support for the CIO and Technology organization. She began her career as a technical writer and editor, and she has held roles in corporate communications, public affairs, and media relations.
Aiessa holds a B.S. in technical communication from New Mexico Tech and an M.A. in communication studies from the University of Nevada, Las Vegas, and is a member of STC's Sigma Tau Chi honor society. An STC Fellow, she has served as an officer and council member for multiple communities, and in elected and appointed leadership positions at the Society level. She is a former Society treasurer, co-chair of the Summit Conference Committee, member of the STC Associate Fellows Committee, judge for the STC Alliance regional competitions, and manager of the STC New York Metro Chapter's Elections Committee.
The Vice President assumes the duties of the President in the absence or incapacity of the President and performs such other duties as the President or the Board may assign.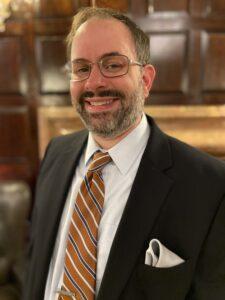 Timothy Esposito is the Manager of Logistics Documentation at Oracle Corporation where he supervises an international team of technical writers. An STC member since 2005, Timothy serves on the Board of Directors as the Vice President. STC honors and awards include Society Fellow, the STC President's Award, Distinguished Chapter Service Award for the Philadelphia Metro Chapter (PMC), and the Chicago Chapter's President's Award. During his term as PMC president, the chapter won a Pacesetter award, the platinum level Community Achievement Award twice, and was named Community of the Year for 2017.  When not working on STC projects, Tim volunteers with his township historical commission where he creates a monthly email newsletter and curates a museum. Tim also spends time with his family, rescues greyhounds, and tries out new board and card games with friends. (www.linkedin.com/in/timothyesposito/)
The Treasurer (1) oversees Society finances; (2) works with Society staff to prepare an annual budget for approval by the Board; and (3) delivers a report to the members on the Society's financial condition at the Society's annual business meeting. The Treasurer performs such other duties as the President or the Board may assign.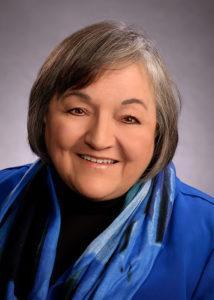 Roberta (Bobbi) Werner has been a technical communicator for 30 years. She holds a BA in English and TV/Radio and an MA in English. She taught writing at Syracuse University for 20 years and distinguished herself as a leader not only in the SU Writing Program but among adjunct composition instructors in the profession. She served as editor of FORUM, the National Newsletter of the Non-Tenure-Track Faculty, which led to her appointment to the College Composition and Communication Editorial Board in 1999.  Bobbi also developed a corporate training and technical writing business serving Niagara Mohawk, Lockheed Martin, New Venture Gear, United Healthcare, Philips Broadband, and several other corporations in Upstate New York. In 2000, these contract opportunities opened the door to full-time work as a writer. After two full-time technical writer positions at different companies, Bobbi joined Welch Allyn (now Hillrom Skaneateles) in 2008, moved up the ranks from Senior to Lead Writer, and then Manager in March 2019. She was promoted to Senior Manager in February 2021.
Bobbi formerly served as a leader in the STC Rochester and Central New York chapters, as well as on the STC Alliance Competition Council. She actively mentors several STC members through the STC Mentor Board. Bobbi earned the rank of Associate Fellow in 2017, served as a Track Manager on the 2018 STC Summit Committee, and was recognized as an STC Fellow in 2021.
The Secretary keeps minutes of all Society, Board, and Executive Committee meetings and distributes them in accordance with Board policies and procedures; and performs such other duties as the President or the Board may assign.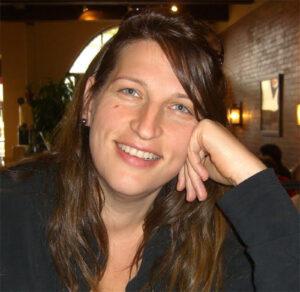 Li-At began volunteering with STC on the first night she attended a community meeting, in 2000, and she's continuously served in STC leadership positions since. Li-At has:
Held all positions on community councils (and sometimes several at once)
Served in regional initiatives (SoCal Spotlight Publications Competition)
Participated in STC-wide endeavors (like the CAC Outreach Team, as a Summit Track Manager, and on the STC Nominating Committee)
Outside of STC, Li-At spent several years on the Board of Directors for TC Camp—where she helped create, organize, and execute one-day "unconferences" in the San Francisco Bay Area and Washington, DC. She also helped organize and execute full-day API workshops, and networking dinners.
For years, Li-At's been the Santa Barbara Chapter president, plus simultaneously the (co-)manager of the Technical Editing SIG. She also added a second and prolonged stint as Los Angeles Chapter president around 2019.
The Immediate Past President shall be the individual who most recently served as President, who is a Society member and who is willing to serve in such capacity. If the individual who most recently served as President is unable or unwilling to serve as Advisor, the Board may appoint another previous Officer of the Corporation to serve as Advisor. The Immediate Past President shall perform such other duties as the President or the Board may assign.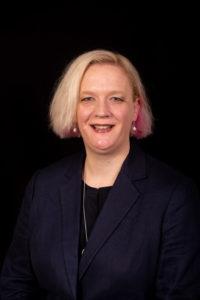 Kirsty Taylor manages product internationalisation, training and content development, quality systems and shared services for RPMGlobal's enterprise suite of software for the global mining industry, and is based in Brisbane, Australia. Kirsty is a Senior Member of STC, served as Secretary on the Board from 2016 to 2020, and is thrilled to be serving as President.
Every Director represents all members of the Society and serves as a communication link between the Board and members, communities, and any programs for which the Director has been assigned. Directors are voting members of the Board.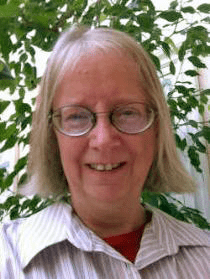 Lori Meyer is a technical communicator in Northern California, where she works with global cross-functional teams to develop and edit software documentation for enterprise cybersecurity products. Lori began her techcomm career as a technical editor at a telecommunications firm and has served as a writer, editor, and project lead at several software companies. She has received exemplary performance recognition from three employers.
Lori is a long-time STC member and community leader. She is a member of many STC chapters and SIGs and has served those communities in various roles. She is a past president of the Rochester, East Bay, and Washington DC-Baltimore Chapters and a past co-manager of the Technical Editing and Instructional Design & Learning SIGs. Most recently, Lori has served as an at-large volunteer for the Instructional Design & Learning SIG and the San Francisco Bay Chapter and a director at large for the Florida Chapter. Lori was the first webmaster for the Rochester chapter, which became one of the first chapters in STC to have a web presence.
In addition, Lori has served as an ad-hoc director for the STC Community Affairs Committee since 2020.
Lori has a Bachelor of Arts degree in English from the State University of New York College at Buffalo, NY, and a Master of Science degree in instructional technology from Rochester Institute of Technology, Rochester, NY.
Lori has received six STC Distinguished Community Service Awards from the communities she has served and President's Awards from three chapters. She has been an STC Fellow since 2015.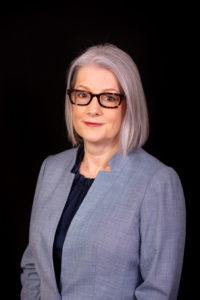 Laura Palmer is a Professor and Chair of the Department of Technical Communication and Interactive Design at Kennesaw State University. Laura took her first technical communication courses during her undergraduate degree and realized she'd found what she was looking for—a practical and relevant way to convey complex information to audiences. She began her technical communication career working in publication design and production and was a member of the Canada West Coast Chapter of STC in Vancouver, BC. After several years, Laura pursued both her master's and PhD degrees in Technical Communication at Texas Tech University in Lubbock, TX. After graduation, she joined Southern Polytechnic State University (now Kennesaw State University) and followed in the footsteps of well-known technical communication faculty including Dr. Ken Rainey, Dr. Carol Barnum, and Dr. Herb Smith.
As the Chair of an academic department housing a Technical Communication degree, Laura's interests center on establishing relevance for the future of the field. She actively seeks to re-invigorate interest in technical communication and, more importantly, introduce a new generation of students both in college and in high school to a profession with countless possibilities. In her own research, Laura explores topics with a shared relevance for both practitioners and academics. Currently, her work focuses on re-envisioning the technical editing class, roles for technical communicators in SEO and analytics, and the emerging use of blockchain for search marketing.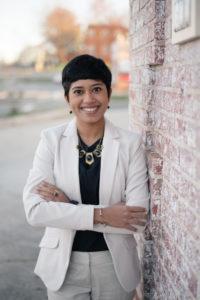 Sree Pattabiraman (she/her) is a Senior Technical Writer at Extreme Networks, Inc. (North Carolina), where she manages software and hardware documentation and creates videos for the wireless networking product offerings of the company. An alumna of the North Carolina State University, Sree has worked on global teams and has led various initiatives to produce high-quality customer-facing documentation at her job.
In her pursuit to help as many fellow technical communicators as possible, Sree has led various initiatives to foster partnerships with students and professors in the Carolinas region and actively volunteers with the STC Carolina Chapter.
In her free time, Sree enjoys reading, traveling, and running her food blog with her husband.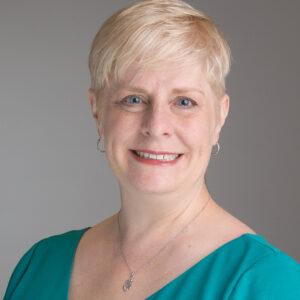 Danielle M. Villegas is based in Central New Jersey and is currently a Senior Knowledge Base Specialist at Cox Automotive. She has worked in the past at Deloitte, Merck, United Technologies, the International Rescue Committee, MetLife, Novo Nordisk, and BASF, and taught at New Jersey Institute of Technology. Her background is grounded in content strategy, web content management, UX/UI strategy, technical writing, social media, project management, e-learning, and client services.
Danielle is known for her tech comm blog, TechCommGeekMom, and she has presented for Adobe, the Society for Technical Communication (STC), the IEEE ProComm, Institute of Scientific and Technical Communication (ISTC)'s TCUK conference, and Drexel University's eLearning Conference. She has written articles for the several leading tech comm and e-learning publications. Her work also extends into print, as she has authored articles for STC's Intercom magazine, and was included as a the only American commentary contributor in the ISTC's fourth edition publication of Reginald Kapp's The Presentation of Technical Information (2018).
Danielle is an active member of the STC. She has held several roles in the Philadelphia Metro Chapter, including Chapter President and Conference Chair for the chapter's conference, CONDUIT. She has also been a member of the STC Community Affairs Committee and the STC Education Committee, chaired the STC Distinguished Community Service Award Committee, and is a 2021 STC Distinguished Community Service Award winner.